Today almost 2 billion users worldwide use YouTube, out of which 44% share goes to females. That 44% sums up to more than 880 million female users. Well, that's some really big number. So, if you are a girl in your teens and thinking of becoming a YouTuber, you will need to create a YouTube Channel. But what next?
After creating a YouTube channel, every creator panics thinking about the topic or the niche. The video topic crisis is real! Don't worry, here are 21 YouTube video ideas for teenage girls thinking about creating a YouTube channel.
1. Morning Routine:
Beauty is an important thing for a teenage girl. And, healthy glowing skin plays a key role in it. Being a girl, you might be following some sort of a morning routine to keep your skin glowing.
Routine vlogs are the most searched and viewed ones by females. So, if you have a morning routine that can help the mass, you can create a video on it. Meanwhile, you can also suggest some good habits, mandatory things to do, tools to use, etc.
2. Night Time Routine:
Clean and flawless skin is created from within. And in order to achieve it the best time is night. It's the time when your body heals itself and tries to be ready for the next day. You might have heard of the term "Beauty Sleep." Lack of sleep has numerous disadvantages.
Thus, a quality sleep accompanied by a nighttime routine will fetch you the best results. So if you follow a strict nighttime routine, share it with others!
3. Hairstyling:
Searching for different hairstyles is a craze on the internet among teenagers. Hairstyling is observed by everyone as it's an adorning part of a girl. And that makes it a priority. There are millions of searches on hairstyling. And, if you know some easy-to-make hairstyles that look amazing, you may be the best deal for the audience.
Make a hairstyle video including steps, things needed, and the hairstyle. And, if you aren't that good at hairstyling, go to some famous salon and make a vlog video. Both works!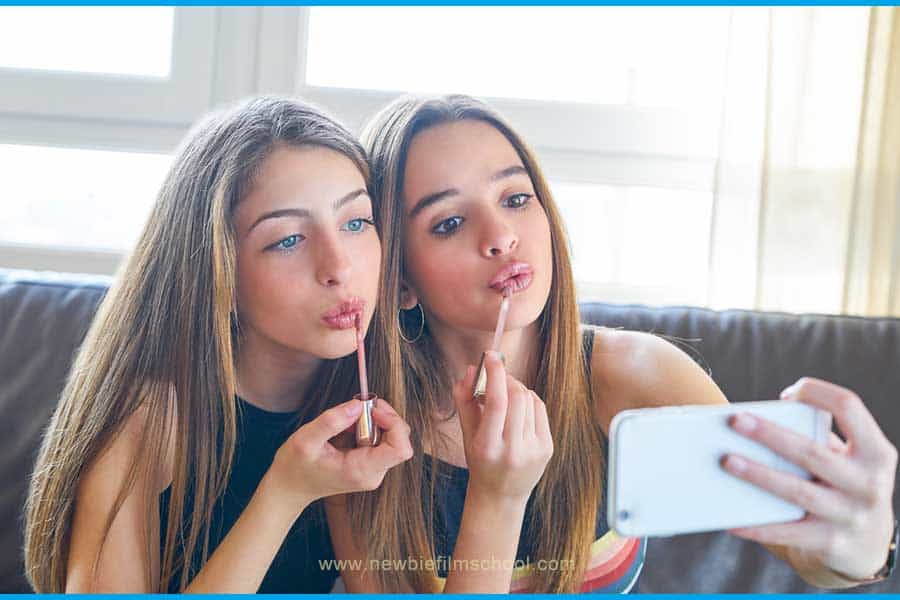 4. Makeup Routine:
The majority of the teens face difficulty in learning makeup. Eventually, they would be an expert later on. But, the stepping stone is usually "YouTube." You might have some real skills in makeup and unique techniques to do it quickly, time to show your skills.
Teach other girls how to wear makeup, for how long, how to maintain it, etc. A lot of stuff is pending for you. So, Go create awesome content.
5. Makeup Brands Reviewer:
Create videos on different makeup brands, compare them and conclude it. A lot of time, girls are confused while selecting a brand. And, if you are a geek of makeup, help others to select according to their skin quality and texture.
There is makeup not suitable for sensitive skin; point that out. True information to the right audience will earn you a lot more subscribers. This way in no time you can become a Brand influencer too.
6. Fashion:
Have you got a compliment for your dressing sense? Well, then you can make some unique content on dressing sense. People get confused while preparing for any occasion. And, if you have a good sense of presenting anyone nicely, you definitely possess a talent.
Make dressing videos for different occasions with evidence. YouTube shorts are helpful in the dressing genre.
7. Grooming:
Grooming Tutorials ideas consist of makeup, outfits, hairstyle, etiquette, matching, and styling. A channel combining all these things can be a one-stop solution for girls. It would be better if you are a beauty consultant, hairdresser, makeup professional, or just an artist in grooming.
8. Review Books:
Are you having the habit of reading books regularly? If yes, then there's a suggestion for you. You can review the books you read this week. This way, you will guide people to read the book or not. As most of the time, people judge the book based on the cover page.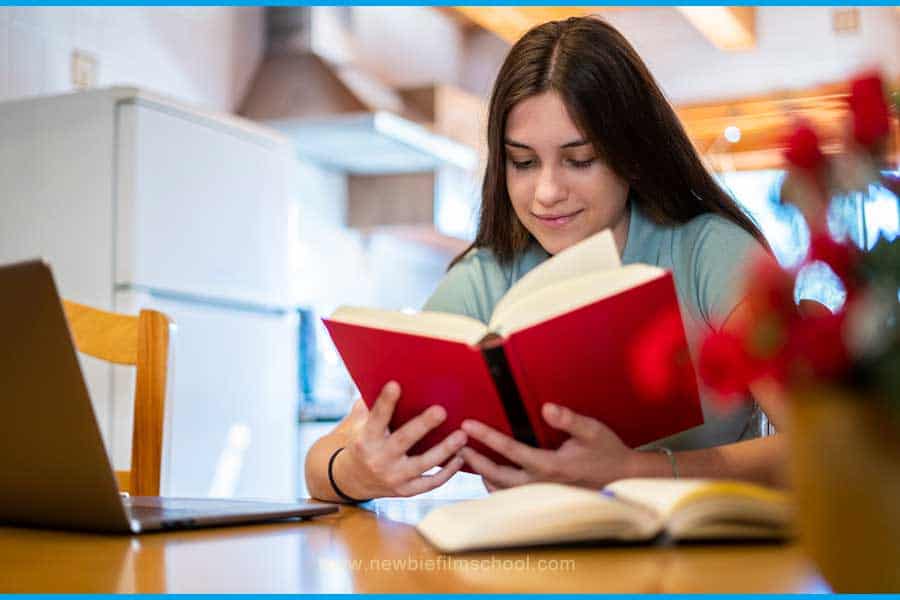 Review books will help people to decide whether they are interested in reading that book or not regardless of the cover page graphics. Meanwhile, you will acquire knowledge. Soon you will possess the power to inspire millions.
9. Movie Reviewing:
Best for a movie freak! You might think, why would people see reviews when they can see the entire movie. Well, there's a great percentage of people who like to watch reviews before spending 2 hours.
Meanwhile, parents are worried about the parent's guide/advisory issued for the movie. You can create some informative videos talking about the storyline, overall rating, parents guide, and who should watch the movie.
10. Workout Videos:
Health and Fitness industry is a growing industry, especially in developing countries. A lot of Youtubers are creating great content, and many are misguiding too. There are questions and problems no one is talking about. There are numerous myths in the fitness industry.
Workout videos are a great idea as nowadays girls are more fitness conscious. And, if you have knowledge in it, teach others. Here you can talk about exercise, diet, training type, body parts, myths, etc.
11. Talk about Nutrition:
Nutrition is a vast topic, and you can easily create a lot of videos on it. Nutrition plays a vital role in health and wellness. And, it's a hot topic never ignored by teenage girls. And, if you have got great knowledge and experience in nutrition, don't hide it.
Talk about Vitamins, Minerals, and habits Good for overall health. You can also promote a brand in it.
12. Gaming Videos:
It's common nowadays to see girls playing games. And, a lot are starting to play games. And if you are a gaming beast, why not create videos on games you like. This doesn't require much investment, just a PC/Mobile, screen recorder, and mic.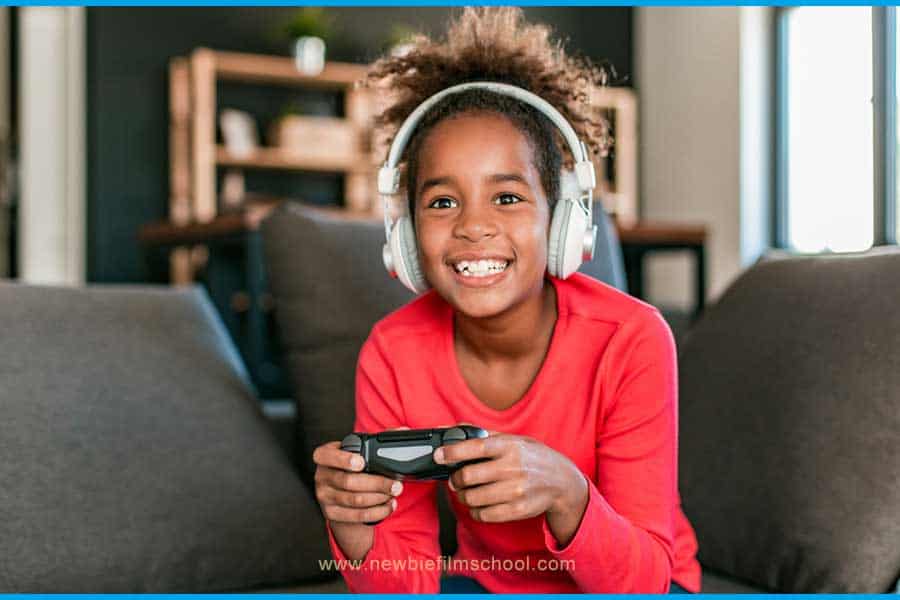 Meanwhile, it's unique to see a gaming channel run by a girl. Adopt Me is very popular today among young teenage girls.
13. Cooking:
Cooking delicious cuisines is a talent. And, the ability to make new dishes is a rare quality. If you have a passion for it, it would be great to demonstrate the steps with a video. Your viewers cannot taste or smell the food, so the video quality should be optimum.
One thing to keep in mind, everyone is different when it comes to food taste. So if you have some unique dishes or old-school ones, but you can guarantee the taste, your channel will work. Here topics can be dishes, Indian dishes, fast-to-cook dishes, Sunday fun meals, etc. You can also make videos on special occasions.
14. Traveling:
Born as a human, you aren't here to stay in one place. Explore different places! And let others enjoy those moments too. As a young teen, you can be with your family or friends while traveling. So you can include them all in your videos to add some spice.
Making travel videos allows your audience to be aware of the area if they plan to visit it. This topic enables you to explore the world, build an audience, and earn money..
15. Art & Craft:
Art & Craft is a popular topic among teenage girls. This may stem from the need to explore and experiment with creativity which is especially common during adolescence. If you're pondering about some ideas on how to express your artistic talent, try "how to make a friendship bracelet" or "how to draw a pug" or a DIY Slime.
16. Shopping Haul:
Shopping Haul is one of the best topics for teen girls pursuing YouTube. Here you make videos on things you bought. As you progress, you can rate different products, do a comparison, etc. The available topics here are shopping Haul, mall Haul, makeup, etc. You can express your opinion on this topic.
17. Music:
Everyone is not born with musical talent, it needs to be taught. If you are born with the talent you can showcase your work. And, if not, you can start your journey towards music by learning the ropes and shooting your journey at the same time.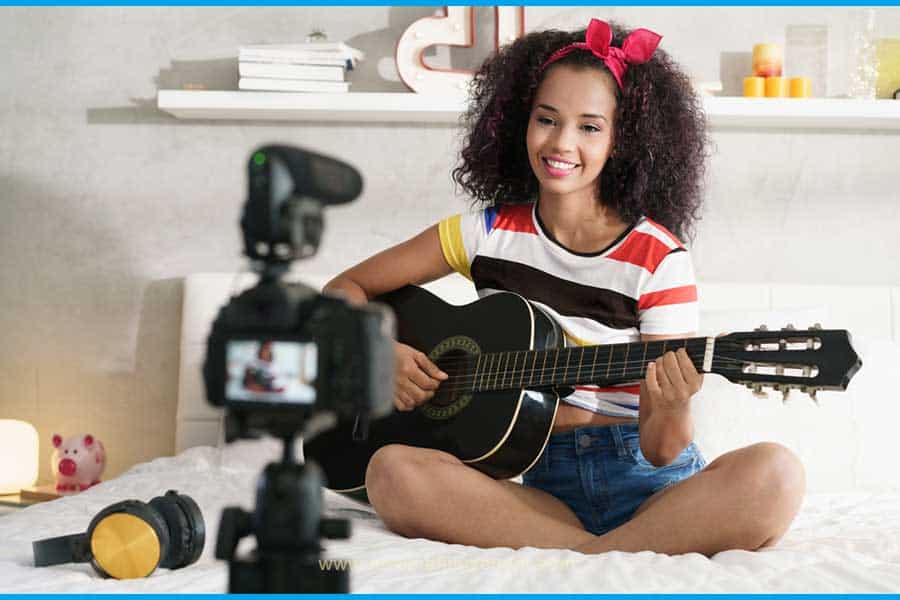 In no time you can challenge the Biebers of this world. So, Get a camera, mic, your instrument, and some studio software.
18. YouTube Challenges:
Internet Challenges are a great way to collaborate with other YouTubers, get a lot of attention, and are easy to do. Suppose you throw a challenge on YouTube; another YouTuber completes it and shoutouts your channel name, all of a sudden, you earn organic viewers.
Meanwhile, there are reaction channels to compare you with others. So it's a way to make more viewers. Humans love challenges, use them by creating fantastic but safe challenges.
19. Things To Do When Feeling Bored
Everyone feels down or bored sometimes. Maybe because we are upset about something, we don't have anything to do, etc. And, the frustration is at its peak when we cannot think of an excellent topic to watch on YouTube. None of your favorite YouTubers has published anything new, and you can't think of a subject.
Shoot a video on things to do when feeling bored for your rescue. Here, you can add facts you didn't know, something you haven't done anymore, etc. Just a few exciting topics.
20. Vlogs: Life Of A Teenager:
If your audience is teens, they would love to see things relatable to them. Nowadays, people aren't able to express themselves. Vines are short videos that mimic people's life. Vlogging about the life of a teenager struggles in a teenager's life, science vs. commerce vs. arts, day of result, type of teachers teens face, etc.
21. Life Hacks:
Life Hacks are famous because they are the simplest and cheapest way to perform a task. These tricks are easy to do and give you an instant solution in unexpected ways. It also teaches you to get the best from waste. It stimulates the creative mind and challenges us to invent new things/ways to do the task.
22. Teaching:
I know it is not the right age to teach as you are still a student. But, you can certainly teach the toddlers, preschoolers, kindergarteners, or the primary classes for sure.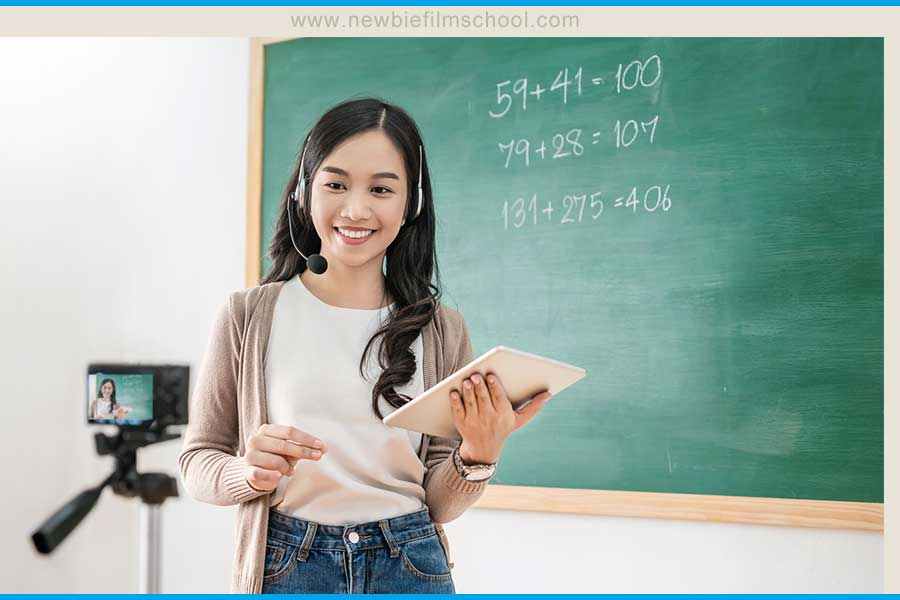 Your teenage attitude will fetch more views as the kids connect to the teenagers more than the school teachers. You can teach your favorite subjects in a playful manner and in no time you will have huge little followers.
23. Motivational Videos:
Everyone needs motivation at some point in their life ( especially teenagers). Teenage is a time when they find themselves in darkness and they seek the light. It is an age of confusion and a ton of curiosity and angst. If you think that you are a great motivator or orator, make a motivational video.
You can share your experiences and how you came out of your problems. You can be their guiding light. Also, there are very few teen motivational speakers. But motivational speaking is an art, you need to script it nicely, the audio should be top-notch and the clip should be relevant. Even the most optimistic human needs motivation to recalibrate his mindset.
How Can A Teenage Girl Be A Successful Youtuber?
A teenage girl can be a successful YouTuber if she uploads quality content on a regular basis. The first step towards success in YouTube is to accept the truth that there won't be money raining in the very first month. It's a slow process, and consistency is key. Secondly, being optimistic is important; you need to keep yourself motivated.
Now, first, decide the type of videos you are going to make. What will be the category? How frequently will you publish videos? After deciding, buy things you will need. For example, a gaming channel will need a PC/MOBILE, Screen recorder, and mic. So buy the equipment you need.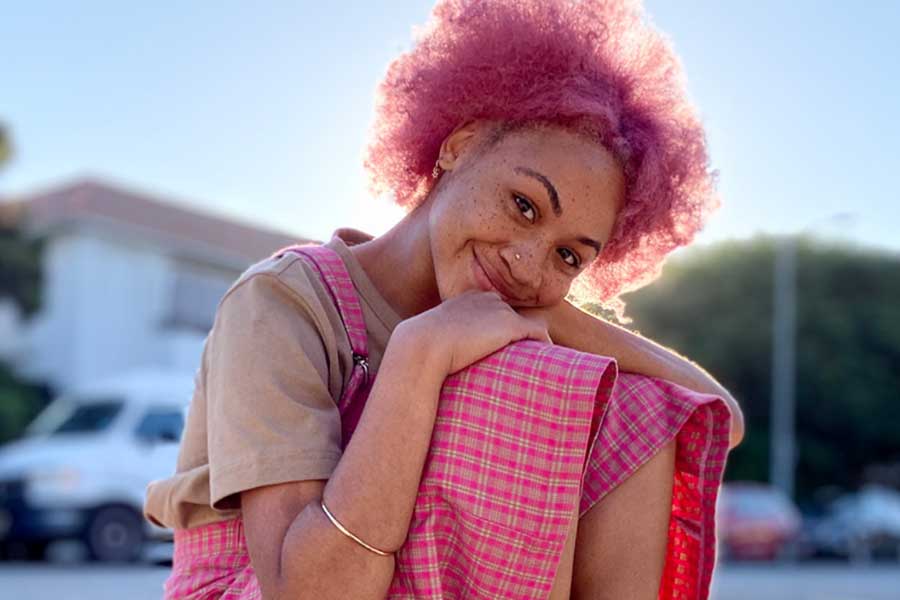 List down topics and plan them. If you have five topics in mind, write them down and give them an upload date. Now, script the video and record it. However, gaming ones don't need any scripting as people like if it's natural. So work according to your category. Now, publish your videos regularly. Today you might not have a million views and subscribers. But keep up the good work, and you will soon be acknowledged by people.
Thumbnails should be convincing enough to the viewer. Overall you need a good topic, video quality, quality content, and thumbnail that summarizes the video. As a new YouTuber, try to keep your videos short as it creates an illusion that this video will solve my problem in less time. So depending on the topic, decide the length and keep it as short as possible and as long as required.