Every time people hear the name Vintage, there is nostalgia as they reminisce about the good old days when these products were the standard. In videography, a few vintage camcorders are worthy of reminiscing about despite the many technical evolutions in the area. 
This fact doesn't surprise many since experts often mention, it is almost impossible to forget these legendary devices.
Vintage Camcorders:
Vintage camcorders are something experts equal to antiques in the mobile sector. They indicate that a device is "old," yet it is contemporary with the current devices. They include features that are easy to digitalize.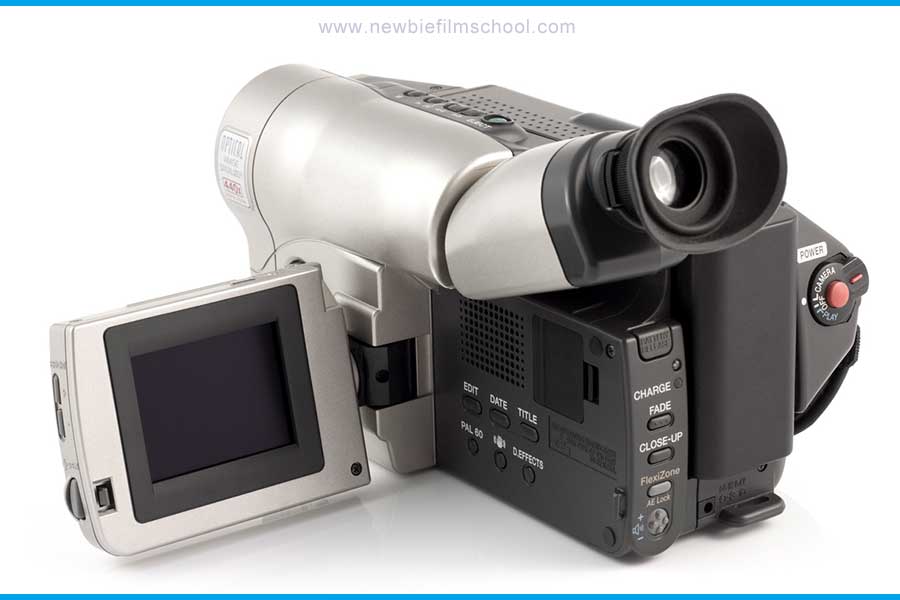 Over the years, many camcorders have risen with better features, effects, glitches, and general construction. Gone were the days when people used tapes and camcorders with a black and white eyepiece, and it is no secret that the field of videography is currently better than before. 
However, despite the growth in the last couple of years, it is impossible to forget some devices. Why? They have held the top positions for years despite their inferiority in construction and operation.
The popularity of vintage camcorders is increasing as many professionals embrace the idea of collecting pieces that are worthy of keeping. Note that most of the vintage camcorders are easy to digitalize. However, since these camcorders are vintage, they are rare, making it hard to collect all of them.
Should I Buy An Old Camcorder?
Many websites have responded to this question with definite answers. Unfortunately, we won't give a definite answer to this question. Why? Despite how much time passes, we can't disregard the old camcorders that were part of today's technology.
Whether you should buy an old camcorder is a question of preference and taste. An old camcorder is a camera dating back to the 90s, including features such as a colored flip-up screen but a black and white eyepiece. In other words, they were camcorders that parents used in the 90s to record their best moments.
Most of the effects and features you see today evolved from the old camcorders since they were the first inventions of video cameras. If you are someone who enjoys collecting old camcorders and digitalizes some of them or builds a collection, then buying an old camcorder is an excellent choice.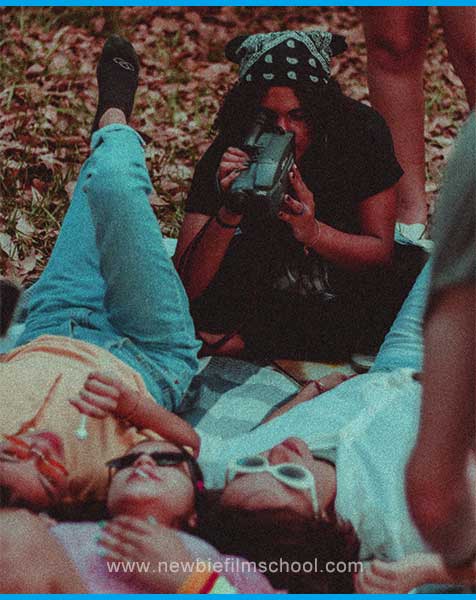 You may get it cheap in places such as eBay, going as low as $50. Also, they are a perfect choice for professionals who wish to learn more about videography since the old camcorders are more about skills. 
If you decide to buy the camera, you must clean it to improve the video quality and digitalize some of the features. If the camera has a scratch on the plastic material, then it is something you have to deal with forever. Hence make it a top priority to investigate the old camcorders before buying them.
Best Vintage Camcorders To Buy?
If you want to collect vintage camcorders or currently collect them, What would you consider the best one to buy? Here is what we think is the best vintage camcorder you can consider buying. 
Since camcorders mainly focus on video recording, the manufacturer includes an autofocus feature with powerful battery life. These devices may not necessarily match the modern camcorders, but their effects have been trendy in the last couple of years since they are available in smartphones' cameras. 
However, many people are nostalgic about the good old days; hence they prefer vintage camcorders. Let's find out some of the all-time Best Vintage camcorders and the best ones in the '90s.
Best Vintage camcorders
The popularity of vintage cameras is no joke, but it is still hard to settle on the best vintage camcorders with the many options available. This section will cover this area, defining the best vintage camcorders and their features.
Panasonic m5 VHS Camcorder: 
The Panasonic m5 VHS camcorder camera dates over thirty years old. It is among the best options you can buy today since the VHS camcorders are famous for their robust VHS systems. The camcorder uses tapes to store the videos. It includes a flip-up eyepiece that offers you a screen to monitor the recording process.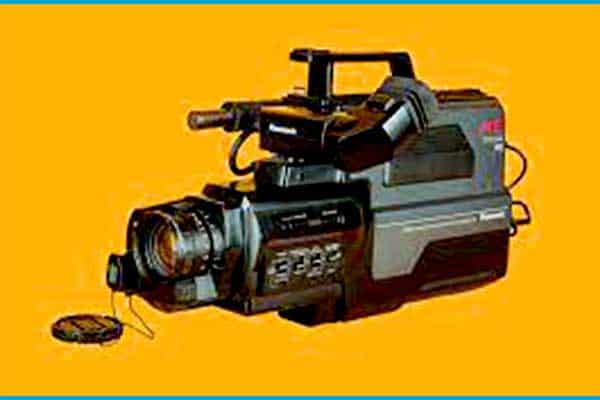 Vintage Sony Handycam: 
Vintage Sony Handycam is the best camcorder you can buy since it gives a pristine look that is easy to use. They include 8 mm tapes to hold the videos. Also, the resolution of this camcorder is high with 360x digital zoom and night shooting settings. It consists of a color flip screen that fully rotates, allowing you to monitor your recording comfortably. The camcorder features a headphone jack and a mic jack.
And the Vintage Song Handycam is an excellent option. Therefore, if you are thinking of buying a vintage camcorder, it is a perfect choice.
Best 90's Camcorders
Despite how much time passes, it is impossible to forget the old camcorders that our parents often used in the old days to record our most memorable moments. They are pretty popular due to nostalgia, with many people reminiscing about the good old days. 
You can check What Camcorders were used In The '90s in this article titled – Are Old VHS Camcorders Worth Anything?
Here are some of the best 90s camcorders. 
Sony Camcorder Hi8: 
Sony Camcorder Hi8 is over two decades old, but it still works up to date. Like VHS, it uses sets to record records that hold a vast memory. The general construction of the camcorder is simple and convenient since you can comfortably use it with one hand. 
All the buttons are well-placed, making it easy to operate them—a color viewfinder and a colored flip-up screen to monitor the recording. The lens and zoom features are powerful. It works using a battery which is pretty much powerful compared to other camcorders.
Samsung SCW73 Model: 
It is a HI8 camcorder that dates back to the 90s. Like most of the old camcorders, it uses tapes to hold the video. The construction is simple but strong, delivering a unique look that grabs the attention of many who come across it. 
This camcorder's effects and video quality is a bit lacking compared to the modern video cameras. It is a one-hand camera allowing you to shoot videos using one hand for convenience purposes.
Some of you are probably wondering about where to get these old camcorders? If that is the case, then eBay and Amazon is the best place to go. eBay is quite popular in the old camcorders' business, and it is almost impossible for you to lack any of these cameras. 
However, before that, make sure you enquire from your family about these cameras since you never know there might be one of them in your basement that is long-forgotten.
What Is The Best Vintage Camcorder To Buy Today?
It has reached a point where many smartphones cameras feature the effects of vintage camcorders. But it doesn't feel like the real thing. As a result, of these effects, many people buy vintage camcorders to explore their functionality and features.
With the multiple options, it is hard to figure out the best option. However, the best vintage camcorder to buy today is the VHS Camcorder. Any VHS camcorder is an excellent option as it is worth it.
The material of construction is plastic, making it light. Also, it gives you access to the flip-up colored screen whether you can monitor the videos. The tapes are where you record the videos, and you can easily digitalize these videos.
It has a powerful low-light performance allowing you to shoot video in low-light settings. 
You can record the video from the VHS camcorder to your laptop. But you will need the legato video cable that is available for an average of $60. However, using this cable is a bit tricky since the cable's video capture software is complicated.
If you consider buying a vintage camcorder today, then any vintage VHS camcorder is the best choice.