GoPro is an action camera used for capturing extreme action scenes. The camera is handy, robust, offers wide-angle shoots, and is stable. Its automatic settings aren't perfect all the time, but they do a great job. 
So what does GoPro lack against other camera competitors? Is it battery life? Color Balance? Controls complexity? NO! 
GoPro is easy to use, color balance is nearly optimum, and average battery life. But there's one thing GoPro is bound to, "THE ZOOM." Earlier models of GoPros didn't have zoom, a few newer ones do have it, but there's still some limitation. So GoPro offers you the digital zoom you probably aren't looking for.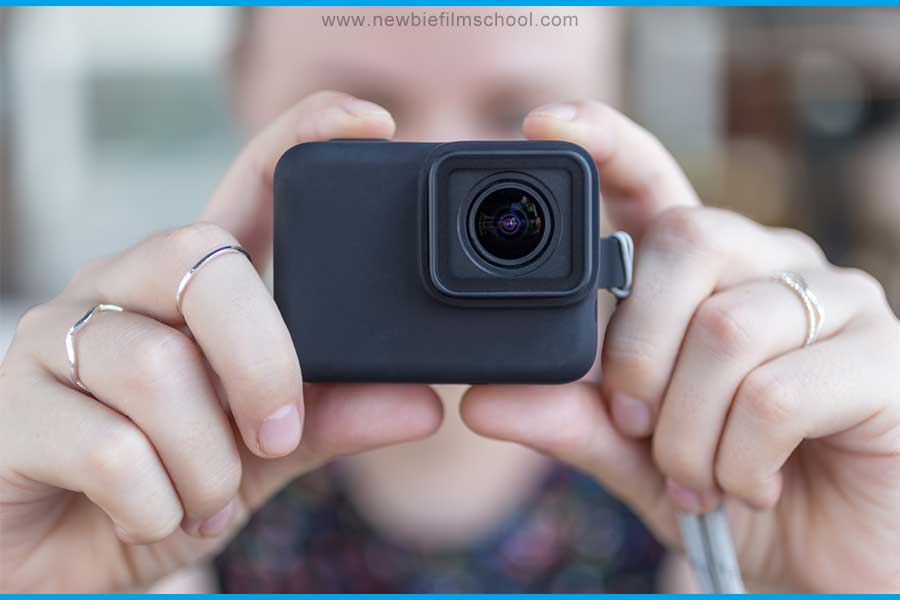 But you might be looking for optical zoom. Imagine a handy, stable, waterproof camera, and comes with a zoom feature. How amazing will GoPro be if it comes with a zoom feature? Right now, the last one hasn't become a reality. So what can we do with the GoPro? Well, there are a few tools that could help you zoom. Few companies offer you customization of your GoPro. But that's costlier!
There is no specific zoom lens available for GoPro. But, you can put a mobile zoom lens in front of the GoPro lens. Although there isn't a solid handle to attach it to, you can either hold the lens in place or tape it in some way. This idea works every time! Meanwhile, it is pocket-friendly and better than customizing.
Can You Zoom In On A GoPro?
Yes! You can zoom in on the GoPro but only on some models. Some of the newer models feature zoom with some limitations. For example, in GoPro, you get digital zoom and not optical zoom. So it means that the software does the work of zoom in GoPro. 
The software narrows the center of the frame to achieve zoom. Thus, it's not that powerful. Secondly, you cannot zoom in/out amidst recording. Instead, it would be best if you fixed zoom before recording. 
On the other hand, the lens barrel adjusts the lens by moving inside-outside in optical zoom. Those big professional cameras can take ultra HD images and offer a powerful zoom.
The lens is fixed in GoPros, so optical zoom is not possible. However, digital zoom is available in the below-listed cameras: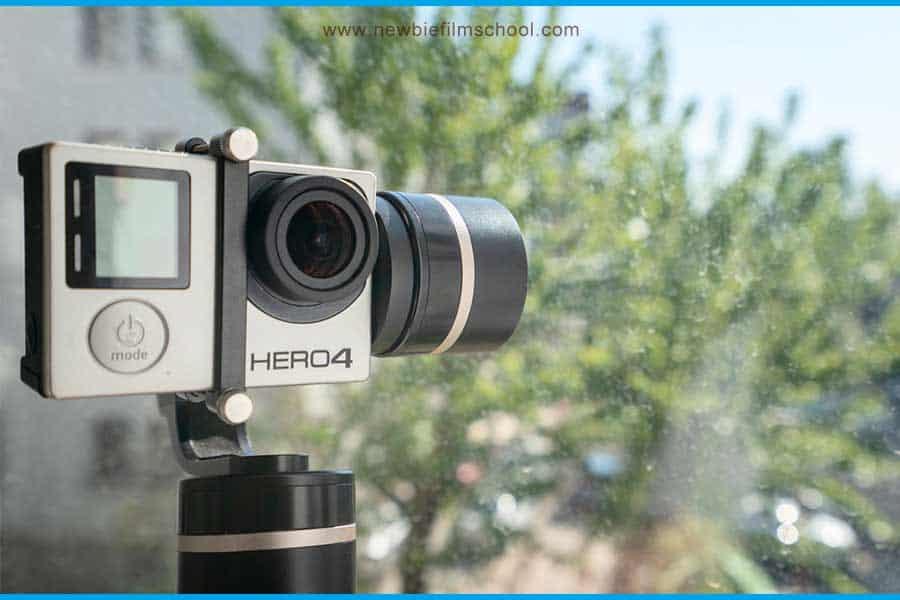 Limitations of a GoPro Zoom?
Go Pro zooms have certain limitations that may not be conducive for videographers and filmmakers. The major ones are :
The zoom function works only for JPG format and not a RAW format while shooting photos.
Shooting in time-lapse or burst mode, zoom won't be working
Zoom isn't supportive on 4K resolution shoots.
Zoom won't work amidst recording.
Zoom In/Out needs to be done using the settings on GoPro. The app has no such settings.
Why Do You Need A Zoom Lens In The First Place?
There are moments where you have to zoom in to capture things. GoPro is an excellent tool in slow-motion video capture. And, zoom is a must, especially in wildlife videography, for – capturing the birds flying, taking off, and hunting fish. These moments can be filmed only if we use zoom. Or else the birds might fly away.
Do You Have A Zoom Lens For Gopro?
There are no special zoom lenses for GoPro. But, companies like Backbone and Peau Productions can modify your camera. These guys can get you a zoom lens attached to your GoPro, or they can change the lens. So it's up to you!
Best Zoom Lens For Gopro
When it comes to a zoom lens, Adcom offers you much variety. The 12X/24X macro lens helps you capture even the tiniest particle. Just attach it using the clip, and the multi-layer optics glass will do its work. You can rely on Adcom for the lens as their reviews are excellent.
Drumstone 20x Hd Optical Zoom Mobile Telescope Mobile Phone Lens:-
Add this 20X Optical zoom lens to your GoPro, focus on an object in a much clearer and flawless way. Here you get a clip that holds the telescope lens in place.
But, for GoPro, you need to think something better, like a tripod is provided in the pack to help you fix the GoPro. Also, you can tape the lens with GoPro as sticking or drilling can damage the GoPro.
The lens is multi-coated for good light transmittance and better clarity. The telescope comes with an aluminum body that makes it durable. 
Universal 22x Zoom Telescope Telephoto Camera Lens with tripod:-
Overcome the limitation of GoPro with this Telephoto camera lens. The lens zooming power is incredible and avoids image contortion. And, you get a tripod as an accompaniment to the universal stretchable holder made up of aluminum alloy. 
Nehvovit Telescope lens kit for all mobile cameras with 12X zoom:-
The most pocket-friendly lens! The package contains a lens, a clip, and a small zip bag. You don't get any tripod here. Coming to the lens type, here you get wide, macro, telephoto, and fisheye. 
Max Lens Mod Wide Angles for GoPro Hero 10 Black/Hero 9 Black:-
Max Lens Mod provides you with better stabilization and a slight upgrade in the field of view. It cannot zoom; it just increases the field of view. 
SilverCrest Samsung Galaxy S4 Mini SmartPhone 8x Zoom Camera Lens Set Tripod