Choosing the right education or career is equally important and crucial. We often ask, can you major in videography? In this article, we clear all the air on this subject.
Videography is an all-around profession that mixes many different skills. It might not be possible to major in as a degree, but it is always possible to study it as a part of your major.
Technological advances and the ubiquity of social media have made videography a very popular career option. There are many schools and online courses that offer a degree in videography, but in most cases, they don't teach all the skills you need to be a successful videographer.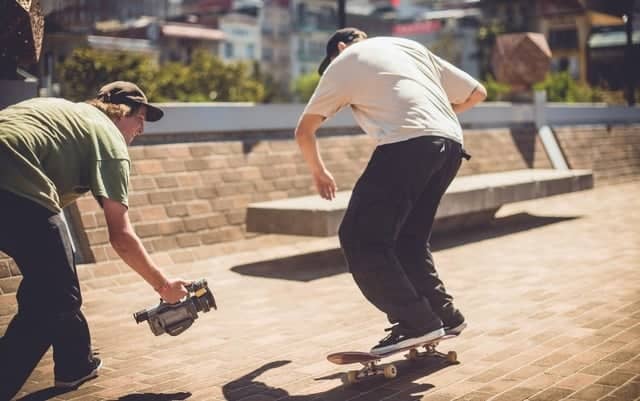 Suppose you solely want to major in videography. In that case, you may be out of luck as videography is part of a video production course, including digital video technology, animation, lighting, and sound for video and film, video editing, camera operations, video directing, or scriptwriting. 
But before going into the subject, it is better to understand the concept of videography from merely shooting videos.
What Is Videography?
Videography is an extensive topic. That's because videography is the entire process of transforming specific ideation into a video. It refers to the process of recording moving images on video. Since videography is an exhaustive process, including setting, shooting, and editing, one can work as an individual or team.
In most cases, the videographer focuses on small-scale video productions and live events recordings. It can come in handy when producing training videos, commercials, special events, birthday parties, weddings, legal depositions, short films, various live events, and documentaries.
Are Videography and Cinematography Different?
The two terms are often used interchangeably, but it is crucial to know the difference between them.
Videography is the process of capturing images in motion using streaming media or electric media such as solid-state storage, direct disk recording, and videotape. The camcorders and digital cameras store the images on tape, flash storage, solid-state drives, and hard drives.
On the other hand, cinematography revolves around recording moving images on film stock. The filming process includes:
Ordering the crew.
Operating the camera and sound recording equipment.
Directing the crew during production.
Equally important, cinematography, as the name suggests, produces digital videos for theatres and cinemas. 
As for videography, it revolves around streaming videos and TV videos as well.
Broad Categories
There are two broad categories of videographers, namely corporate and freelance videographers. 
For corporate videographers, one works for a business mostly to make videos for promoting products and services. 
On the other hand, freelance videographers work in their businesses or for agencies. They primarily work on training videos, documentaries, commercials, special events, birthday parties, and weddings.
Can You Major In Videography?
A bachelor's degree in videography is sufficient enough to be a decent film industry professional. However, you can choose to pursue a Master's degree by the time you graduate with your Bachelor's degree. The best degrees to follow are in video production, broadcasting, and mass communications. 
Although it is not uncommon for people to major in video production, they should not forget that their degrees should be related to media production and not in videography. 
The two majors may have the same name but have different courses covering different topics. The telecommunication technology major is perfect for those who want to pursue a career in videography. Those who are pursuing an undergraduate degree may also pursue a Bachelor's degree in Digital Filmmaking or Media Production.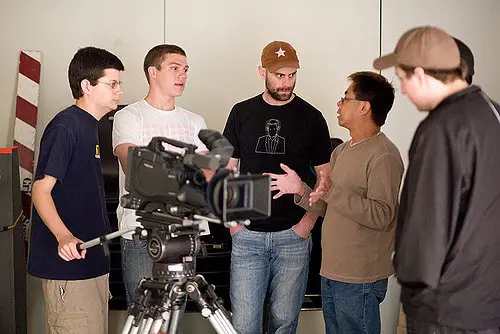 The skills you attain in videography are not limited to these majors. You will also gain valuable skills that you can use to develop your career even though you did not major in video production. The courses in film production, cinematography, and production design are just but a few of the many courses that will give you the skills needed for a career as a cinematographer or director.
For instance, if you settle for a video production degree, your career path can take several directions. You can opt to be a screenwriter, film and video editor, producer, or director, among others. Where you end up will depend on your major. You can major in videography, video directing, or scriptwriting, just but to mention a few. One can also choose whether to focus on film production, radio, video, web, film, movies, or other television content.
So, can you major in videography? If you consider the whole gamut of video production as videography, you can undoubtedly do majors. But if you are looking at just the shooting part of it, it is difficult as videography becomes part of the major subjects and not a standalone specialization.
Does Videography Include Editing?
Video editing isn't really a separate activity from videography. It is an essential part of it, especially the post-production stage. However, you definitely do some lineup edits in the shoot.
Once you have shot the videos, the post-production stage is to edit, plan, and organize the footage. It is at this stage where video editing is the meat.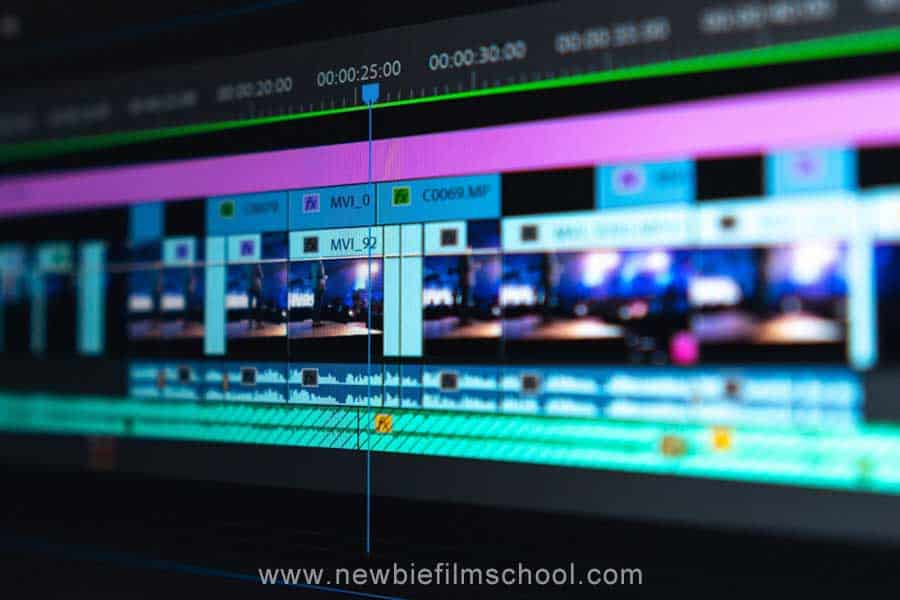 Other activities include selecting background music, ensuring that the video communicates what you had planned it to in the first stage, and also deliver it to your client. 
Video editing is a crucial step regardless of whether you are making a television show, tutorial, documentary, commercial, movie, or music.
The bottom line is that videography does include editing. Without it, the videography course isn't complete. It is one of the significant activities for the success of the final video. 
Some other post-editing activities include designing and inserting audio, titles, and the credit roll for video editing. Others have color-grading your video, adding various effects, and cutting unnecessary parts, among others.
What Can You Do With A Major In Videography? 
The careers that may be available to a videographer include filming and editing commercials and movies. You can also work as a video producer for various networks and organizations. Some jobs may require further training, like getting an associate degree from an art school or college.
List of best videography majors in the US, Canada, and the UK:
If studying in the US, Canada, or the UK, here are some of the best choices for anyone looking for an excellent videography major.
Audiovisual Communications Technologies/Technicians, Other
Cinematography and Film/Video Production
Communications Technology/Technician
Documentary Production
Photojournalism
Radio and Television Broadcasting Technology/Technician
Radio and Television
Advanced Film Theory
Classical Film Theory
Experimental Film
Film As Document
Independent Film Making
Industrial Film
Introductory To Film/Video Production
Photography
Science Fiction Film
Television Criticism
Theories Of Mass Culture
Women And Film
World Cinema
Costume Design
Directing and Theatrical Production
Film/Video and Photographic Arts
Musical Theatre
Playwriting and Screenwriting
Theatre Literature, History and Criticism
Is Videography Major Suitable For You?
The major that you want to take is not the only factor you need to consider. While it is essential, it is not your only option. You can major in a lot of things. However, what if we are talking about a career? What if we are talking about a career path? Should you major in videography? Of course, you should! Don't let another opportunity go by because this will be your future. But look at the following things before you leap:
How to Choose A Major That's Right For You
Many people are confused about their major when choosing one. What happens if you have a tough time with it? It is important to take your abilities into account. If animation was challenging for you in your video production degree, then playwriting and screenwriting might not be the best major for you. 
However, find a major that matches your abilities. And although values and interests can help pick a major too, they are not suitable to rely on entirely because, by the time you choose your major, there may be many things that have changed for you.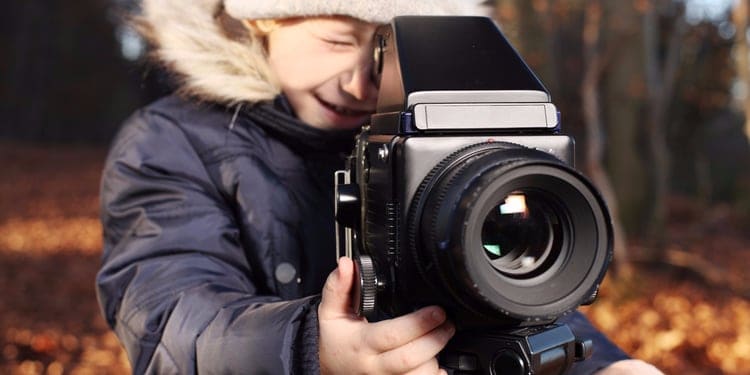 It would be best to consider what you like or enjoy doing because it will make it easier to share this passion in your work. Remember that values and interests change over time, so don't stress about sticking to those values.
Your abilities will help you choose the right major, but not all of them have to be used to select a major. So, what should you consider? The following abilities are some of those that can help you pick the right major for yourself:
Job Market
Once you settle for a major, there are high chances that you limit places that you can work in once you graduate. That's why you should be careful when selecting one. 
Ensure that there are many jobs out there for the major that you settle for in the end. Otherwise, all the efforts and hard work might go to waste if you eventually end up unemployed. 
Preferably, go for a major that is quite broad so that you can diversify your employment opportunities. A good example is a major in videography. There is quite a list of areas that you can work in with such a major.
Can You Love It Forever?
By the time you are choosing a major, you are usually young in most cases. So, what happens if things change with time? As much as it is hard to tell, you ought to be prepared for such an eventuality.
How do you ensure that you don't regret your choice several decades down the line? You can settle for a major that you are confident you will still enjoy for years to come. If you can't be sure of such a course, then stay safe by doing a broad major.
The Major's Future
Change is inevitable, especially in the era we live in, where technology keeps advancing almost every day. Therefore, you should be wise enough to choose a major that will continue being relevant amidst all the changes. 
So besides a major having many job opportunities and being enjoyable, its future is also critical.
Salary
As much as you will enjoy working in the field that you major in, your efforts shouldn't go unpaid. The efforts you put in should correspond with the salary that you receive. 
You should also earn something that can sustain you. Don't forget that a family might come later on, and the responsibility of sustaining it will be on you. So, don't estimate how a career pays when choosing your major.
Therefore, don't just select your major in videography. Ensure that you find one that fits under all the circumstances. After all, as much as you may love doing something, you might end up hating it if its pay leaves you struggling to survive. It would be best if you also were flexible since the future is always uncertain.
Final Words
In conclusion, multiple videography majors are available, and you can choose which one is perfect for you. You will need to be able to decide wisely, for it might be something you have to do your entire life. With the information available about all of them, you will be able to make this decision with ease.