With the growing technology and social media influence, today's online stardom has taken over traditional celebrity fame. Leave alone adults, even kids are YouTube stars today, and they have an impressive effect on their massive followers. 
But how do kids create a Successful YouTube Channel? To create a successful channel for kids (over 13 years of age), you need to pick a subject that showcases your talent or create engaging videos on your interests or passion. With proper planning, research, and regular delivery of relevant content, you could make your YouTube channel successful over some time. But it doesn't happen overnight, and it is easier said than done.
So, let's jump into the things and stuffs needed to run a kid's channel successfully.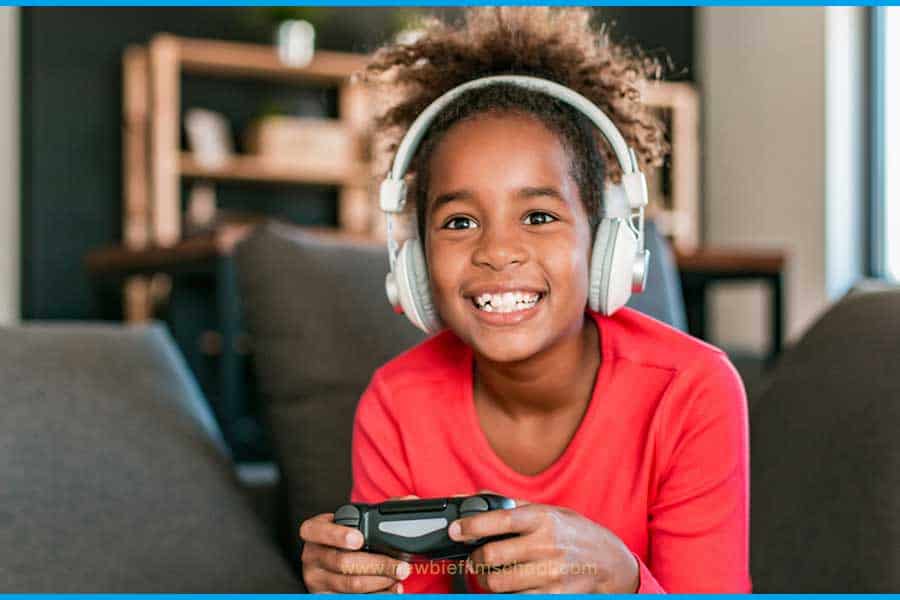 According to a survey by Brandwatch, YouTubers are gaining more command on the audience And, becoming a YouTube star is more accessible and realistically possible for anyone. Thus, you don't need to worry about your kid's intention as a parent. In fact, with a bit of boost of confidence within them, you can make your kids showcase their talents worldwide.
Mostly, parents want their kids to create a YouTube channel not necessarily to become an influencer but maybe in the hope of fame. Meanwhile, kids do have such a wish to show their talent online. And, there's no problem with it either. However, there are ways and things to keep in mind for building a successful YouTube channel. 
Things To Consider Before Creating Kid's Channel:
Technically, creating a YouTube channel is allowed for users above 13 years. However, many young kids have their channels under parental supervision. Kids can make their accounts on websites only if parents approve of it. The majority of kids have their channel on their parent's YouTube account. It's the best option for both of you.
It's entirely your decision to allow your child for YouTube or not. If you wish to pursue YouTube with your kid, think about why you want to do it. What kind of videos will you upload? What's your child's age? Is your child willing to do it? Don't enforce anything.
If your kid wants to open a channel, go for it. Kids are a little fragile in emotions. They might take failure to their heart, so it's your responsibility to encourage them. Now let's discuss how a kid can make a successful YouTube channel.
How To Make Your Kid Start A  Successful  YouTube Channel?
To start a YouTube channel for your kid is fairly straightforward, but to make it a successful one, you need to learn how professionals do it and a thing or two about the YouTube algorithm. But, it is not rocket science, and with planning, perseverance, and strong will, you can make your kid's channel work. So, let's discuss what you or your kid should do:
Define Your Success:
Actually, kids won't bother, but since the article is about creating a successful YouTube channel, I think you should define the yardsticks by which you will measure the success.
Success can be –
Getting a million subscribers and views
Becoming an influencer
Or just making money.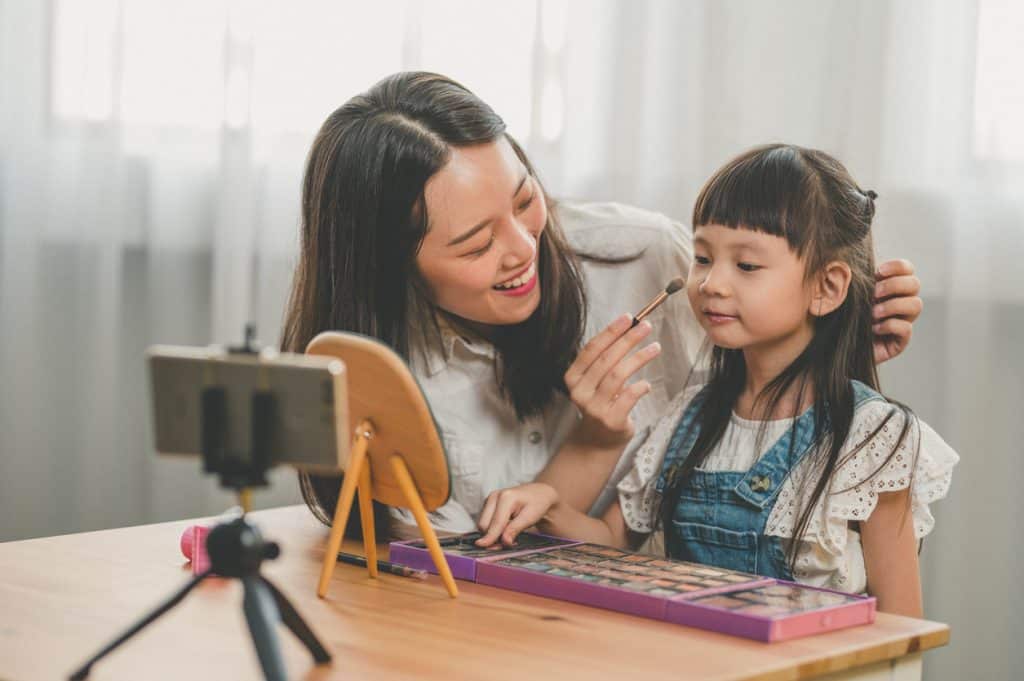 Start with YouTube Kids:
Kids are curious and often do not understand the consequences of their actions. Kids need to become more conscious about what they are doing online. They should consider how their online content will affect them later on in life. Parents need to make sure their kids understand what they are getting into with YouTube.
The first and major step before you start anything is to define what is, according to you, the success of the channel. Since your kid will have a little knowledge of what success means, the parents must think and guide the child as to what goals they must set.
Once you select the category and content type, list down ideas for at least 15 videos and try to plan shooting two to three of them during the week in one go.
To start, parents should make sure that their kids are using the right accounts. Also, let them know what things you don't want them to do on social media, such as swearing and having inappropriate pictures or videos. For that, YouTube Kids is the best option as it filters out inappropriate content. Parents can also choose not to have any content available at all. 
Planning:
Selection of the category of your child's channel is significant before you start planning further. Before starting a YouTube channel, discuss what types of video you will make around that category. Who will watch the videos, and how many times a week should you shoot and upload videos?
First, try to list out things that are easy for the kid. Also, for the regularity of videos, you need to inculcate a school-like discipline. For that, treat the channel as the weekend homework.
Recognizing fame shouldn't be the only objective. If he seeks numerical values (likes and shares) like success, he might get stressed if he fails to achieve it. So it's better to make things clear before he has perception/delusions in his mind. Don't expect to surpass famous channels in a week.  It is the daily grind that can be boring, but one must inculcate it as a habit.
Check out here –> How to find original content
Passion, Fame, and Reality:
Your kid might have seen a viral video of a famous Kid YouTuber, and he too wants to be famous like him. Kids also know they could get famous on YouTube.  And, some kids do make a lot from YouTube and get famous simultaneously, but that's not an obvious outcome everyone gets.
So if your child seeks YouTube as a way to make money and be famous, you shouldn't let him count on it. Underachieving can psychologically hurt the kid. The parent plays a key role here as a counselor.
You may make it clear to your child that numerical success is different from self-satisfaction. If a stunt goes viral doesn't mean he has to do the same. It's about the best he could do.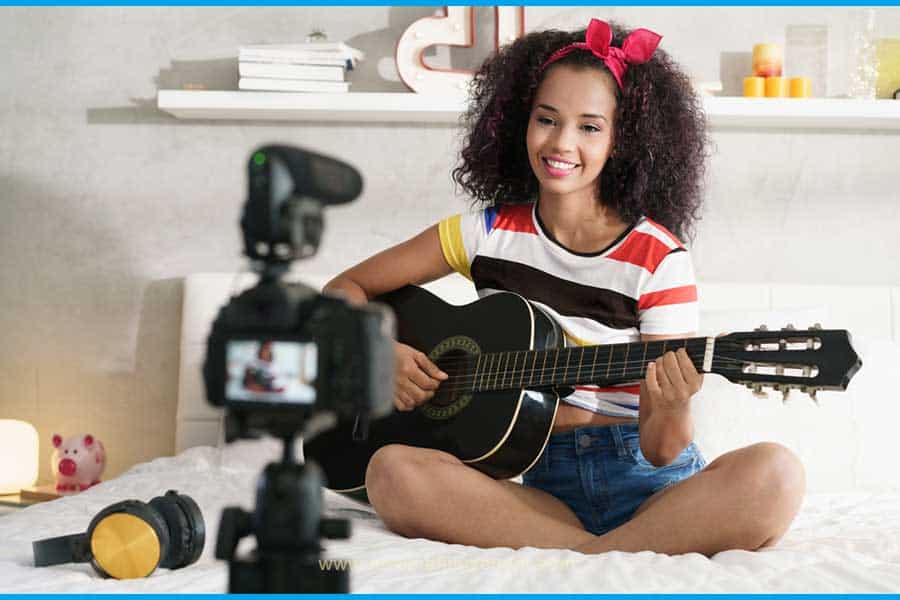 Faking & Copying:
Parents often see contents online and enforce the same actions/body language on their kids. Your kid's body language should be his own. You don't need to copy someone else actions to get likes.
It's better to let your child stay real on camera. Faking makes things worse for your kid and his channel. People might dislike it or react aggressively. Next, don't copy content from other videos. Make your own content!
Abstraction:
Don't worry; we aren't going to study programming language. The child should be aware of things he needs to post online and information he shouldn't make public. He needs to be aware of the information he is giving.
 You should never expose data such as an address, phone number, your kid's school, or any other private sensitive data that might get misused. Even posting your child's schedule isn't safe.
Clean Recording Area And Proper Lighting:
It is important to have a clean background and proper lighting. Proper lighting makes your video quality far better. A clean environment benefits you as well.
Your productivity and social confidence increase. So get rid of unnecessary old stuff and clean your recording area.
Stay Sincere And Professional:
The best way to present yourself is to stay professional in your work. You shouldn't shout at the intro and say, "Welcome, Guys, Wait, what was I going to do today? Thinking…. And then shouting your topic".
The viewers know the content inside by seeing the title and thumbnail. So for a kid shouting at the intro isn't a good thing. Parents should be present while recording the content. Try to make the video informative and precise. People would appreciate your child's professionalism.
Audio Quality:
One of the most underrated aspects of the YouTube journey is "The Audio." Many beginners ignore audio and focus single-mindedly on video quality. Yeah, it's important, but no matter what visuals you show, without proper explanatory audio, it is likely to get dislikes.
So get proper audio recording equipment. You can shoot using your mobile phone with a tripod for shooting video. But, a mic is necessary for better audio. Spend a few bucks on audio instead of high-end cameras.
Additionally, never set background audio/tune louder than your child's audio. The background tunes are okay, but keep it just audible.
Description, Tags and Keywords:
Beginners often fail to recognize the influence of description, tags, and keywords on YouTube success. No matter how great your content is, you won't make it to the top of YouTube's algorithm that doesn't recognize your videos' worth. YouTube uses keywords to determine the best content a user is searching for.
Description and tags make it easier for YouTube to recognize your videos. Suppose you uploaded your COD gameplay without any description. Just a title won't place you higher.
Now, if you write a description like "Here's the gameplay of Call Of Duty Modern Warfare. In this video, you will see COD MW Part-1. Further parts are coming soon, Stay Connected!" now, if you add a tag like COD MW gameplay, COD gameplay, Call Of Duty Modern Warfare Part 1 gameplay, etc. These keywords will be considered by the algorithm to place you. Using good tags is crucial for placing higher.
Comments Settings:
It's better to turn off the Comments Section when it's your kid's channel. There are many people out there to troll or spit negative comments on the video. And your child might feel bad about it.
Those hateful comments can be harmful to your child's psychology. It's better to get a review from his friends, classmates, teachers, or neighbors. Children aren't ready to deal with inappropriate comments.
But if you feel like turning it on, turn it on, but don't let your child see any offensive comment. Meanwhile, if your videos are featured for kids, YouTube disables the comment section.  So you needn't worry about it.
Follow Rules and Guidelines:
YouTube Kids follows a set of rules and regulations. And, you accept those terms before creating your channel. Now, for a kid's channel, there are specific laws. YouTube follows COPPA, i.e., Children's Online Privacy Protection Act rules.
COPPA imposes certain rules and requirements on websites specifically for children under the age of 13. Don't forget to mark your videos for kids. So upload content that is allowed and follow the rules.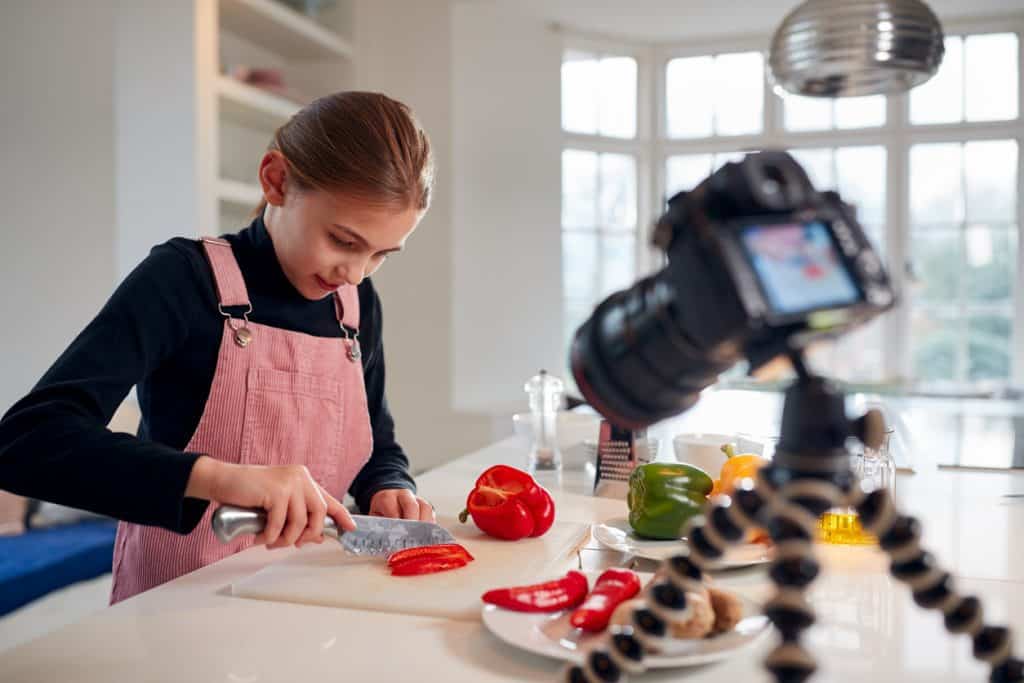 Can Under 12 Years Old Have A YouTube Account?
Officially, YouTube doesn't permit kids below 13 years to create their YouTube channel. And, children between 13 to 17 years are allowed to open channels under parental guidance. However, you, as a parent, can create a channel and upload content created by your kid. You have to become the director, writer, coach, and most importantly, a teacher to your child.
So, if your child wishes to open a channel and is below age 13, you can open a channel and manage his content. Example: 8-year-old Ryan's YouTube channel "Ryan's World Fame."
 What Are Some Good YouTube Ideas For Kids?
The most popular kids' channels are usually video channels with funny compilation videos, tutorials, and vlogs. Some channels feature toys, music videos, and other kid-appropriate content. It's important to understand your audience! Try multiple styles of channels until you find the one that fits them best.
A few other things that can benefit a child are if they have a friend who also has a YouTube channel. They could make videos about each other or collaborate with each other on projects/ ideas.
Arts & Crafts
Decoration
Games like Roblox Adopt Me are immensely beneficial for kids to understand basic skills of coding and designing. Your kid can develop creativity and self-direction. The game allows the kid to use real tools to develop games and possesses great learning potential. It is recommended for children above 13 years.
Vlogging
Lifestyle
Toy Restoration
Experiments
Science-Fi
Life Hacks
Cooking
Singing
Dancing
Trick Shots
Musical Instrument
Parody
Challenges
Toy Reviews
Food Challenge
Funny Fails
Fan Theory
Sketches
Kids Fashion
Day with my Pet
Educational or Informative
Story Telling
Magic
Family Time
Unusual Places
Funny Moments
DIY
Sports Tricks
Gaming
Toy Unboxing
Costumes
Math Class with_____
Rhyme
Tours (Tour to the zoo)
Pranking
Etiquettes
Grooming for kids
Exercise for Kids
Glitches in games
Check out some of the good YouTube Ideas for Kids below:
What Does A Kid Need To Start A YouTube Channel?
A kid needs to have a webcam and speak into it. They can use a microphone for better sound quality if possible. It will be simpler for your child to do this if you get them a tripod that can hold their computer, which is usually very expensive.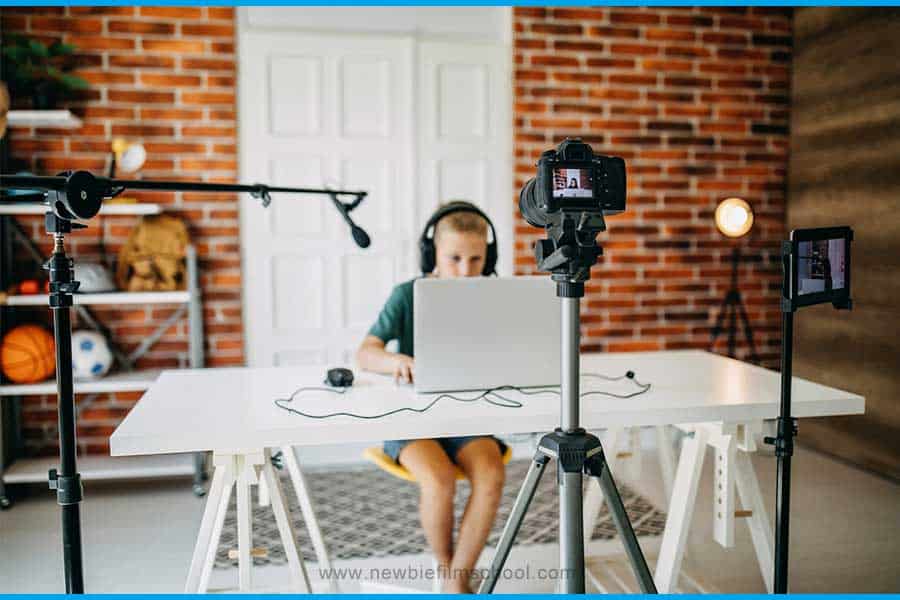 Also, they need a computer that has good specs so they don't run out of resources when trying to record videos (which will happen). The computer needs to have enough space so they can upload the videos they make, so they don't run out of space.
Now with the cellphone with video effects and editing apps, it has become easier to edit videos for YouTube, which is why people pursue YouTube.
Some parents, who are doing this with their kids to make them more interested in technology, invest in a DSLR camera and shoot the videos themselves. This way, they can be in the video as well as help their kids with what they want to do and how they want it done as if they were an assistant director.
Once you are comfortable shooting and editing videos, you must reduce the production time. Because if you produce only one video a month, you might not progress on YouTube. Ideally, you should post twice a week. Even once a week is excellent.
 Use attractive thumbnails and hooking intro. For creating thumbnails, there are free online platforms like Canva and Stencil, which create attractive thumbnails.
Top Kid YouTube Channels
There are many kids' YouTube channels. Channels related to nursery rhymes, poems, alphabets, and math are all over the internet. Few honorable kids channels are as follows:
Chu Chu TV
Loo Loo Kids
Little Baby Bum
Ryan's World
Crash Course Kids
HomeSchool Pop
WordWorld
National Geographic Kids
Discovery Kids
Sesame Street
TED-Ed
Blippi
Kids Learning Tube
Hiho Kids
The Icing Artist
Green Gold
CVS 3D Rhymes
Aayu and Pihu Show
My Miss Anand
Learn with Amar
Wonder Girl Ayat
Who Are The Richest Kids YouTubers?
One of the richest YouTubers is Ryan ToysReview and he's a kid. He makes money with toys. The catch is, he makes all his viewers watch ads that are not very long in every video and at the end of each video. Check out the list of the rich Kid YouTubers:
LIKE NASTYA
VLAD and NIKI
MARIA CLARA & JP
It's JOJO SIWA
Tiana Wilson
Kyle Giersdorf
Faze Jarvis
Evan Tube HD