OTT platforms like Netflix grew their business manifolds during the coronavirus global pandemic. Throughout the period, OTT platforms remained among the safest and convenient ways of entertainment amidst the crisis. But will the trend even last for long? Is it sustainable? But for its sustainability, a robust revenue model is essential. So let's find out how do OTT platforms earn money.
What are OTT Platforms?
OTT is the abbreviation for Over the Top. OTT platforms allow users to stream video content via the internet. It is important to note that you don't subscribe to satellite or cable when using them. 
Cable TV has been quite popular for so long, but today, the over-the-top (OTT) platforms are also rising and sharing that glory. As a matter of fact, it is even taking away the popularity of movie theatres. 
How Do OTT Platforms Earn Money
Usually, OTT subscriptions are cheap, and some are even free. Hence it is quite lucrative for the consumers. So, there is massive traffic to the platforms. These platforms, therefore, can monetize their media with various income possibilities.
Also, OTT platforms have a distinct edge when it comes down to their accessibility than the other media. So what edge do they have?
Easy access worldwide or within specific areas depending on the coverage, demand, and competition. 
In case a large portion of uses Smart TVs, the OTT platforms go for Websites. 
Today, most users use Smartphones, and then Mobile Applications become the most suitable option. OTT platforms make money through the following models.
OTT platforms are like ATMs. Any Time Movies anywhere you can view them if you have internet access. Due to this, the eyeballs to their platform soar way up from the previous traditional media.
OTT platforms Revenue Models
Several revenue models let OTT platforms make money. However, they all share one thing in common, which is the VOD business model. VOD is the abbreviation of Video on Demand, which means that you don't have to schedule a specific time for watching a particular program. You watch them at your time of convenience and get to choose what to watch from their rich libraries. 
Let's take a look at the various OTT platform revenue models.
Advertising Video on Demand (AVOD)
In this model, users do not pay to view for the viewing. However, as much as viewing is free, ads will show, and those advertising their products pay for the service. The ads could be at the beginning, end, or in between the video. 
Most advertisers prefer this model of advertising since its free nature attracts many customers. It is also relatively cheap. Often this platform provides advertisers with behavioral, psychographic, geographic, and demographic information. The data is suitable for customizing the ads. 
Due to the high number of advertisers, OTT platforms using the model bombard the users with inconsequential ads. The ad displays must be controlled to avoid annoying the viewers because of too much interruption. OTT platforms using the model includes YouTube, FilmOnx, AOL On, and Yahoo Screen.
Subscription Video on Demand (SVOD)
As the name suggests, this model utilizes subscription. Consequently, people get to access a rich library of videos as long as they pay a certain recurring fee. The subscription can be annual, monthly, weekly, daily, or all of them, depending on the OTT platforms. 
As a result of its popularity among viewers, the platforms that use the model make quite a lot of money. They include HULU, Amazon Prime, HBO No, Netflix, and Curiosity Stream.
Nevertheless, how bright the future of this model remains a mystery. Given how much the cost of content creation is increasing each passing day, what will happen to the recurring fee? Will the pricing change, and if yes, will the demand and popularity remain the same?
Transaction Video on Demand (TVOD)
In this revenue model, viewers will pay an amount proportional to the videos they watch. The service charge can be for every video, or users can pay for a video package. So, one can rest assured that there will be a transaction for every view. Therefore, the amount of money a video generates depends on how many people choose to view it.
It can be perfect or pathetic for an OTT platform and individual videos, depending on their demand. iTunes and Google Play use this kind of revenue model.
Hybrid Model
It goes without saying that this model means combining two or more of the above models. It could mean having videos that are free and others that aren't. From there, the free once could also be serving ads, which could make the OTT platform money. As for the paid videos, the payment option can be transactional, subscription, or both. With that combination, the platform can earn a lot of money. Hotstar is an OTT platform that uses this revenue model to make money.
Multi-Screen Model
This model is no different from the subscription model to some extent. However, these OTT platforms understand that one person can have more than one device. Therefore, they make it possible for someone to use a single subscription to access the video library across all his devices. So, he gets to use a laptop or desktop indoor and an iPad, tablet, or smartphone when on the go.
How Producers or Content Creators make money from OTT platform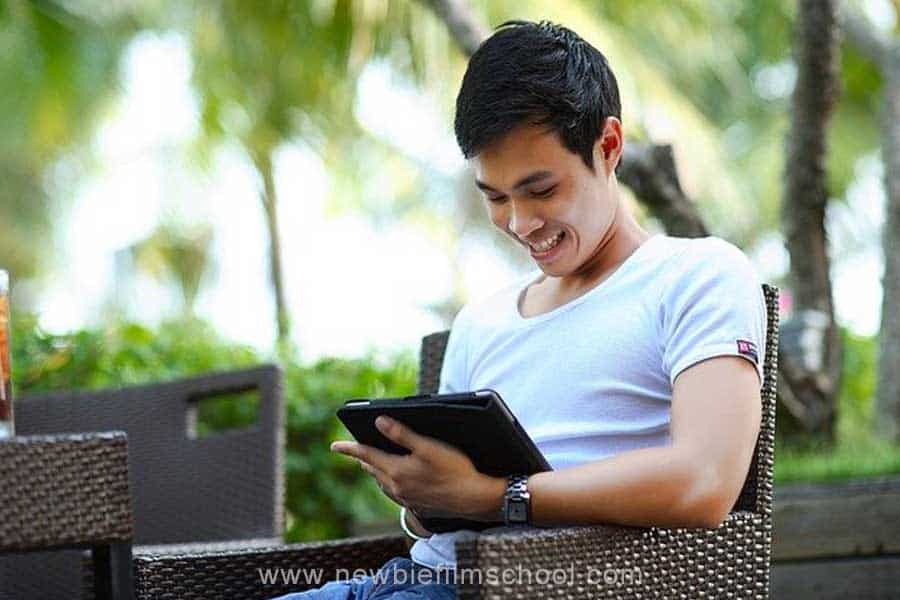 With all the above revenue models' help, the OTT platform in the method they deem best earn money. However, they are not the only ones that deserve a pat on the back. There are the producers and the rest of the cast and crew members. Having discussed how the OTT platforms make money begs the question of how these producers and others benefit from all that. 
What happens is that the OTT platforms pay the producer, who then hands over his rights to the over-the-top sites. The amount differs from one film to another and from one version to the other based on what the two involved parties will agree on in the end.
In other instances, the producer and the OTT platform are the same. An excellent example is HBO, which is an OTT platform that produces its films. Therefore, that amount goes to the producers while the rest of it becomes the OTT platform's profit.
OTT Platforms based in Top Viewing Countries:
The list of available OTT Platforms is relatively long. Below are some examples of commonly used OTT platforms grouped by country.
Common OTT Platforms in the US
Netflix
ACORN
CHARTER
HULU
PHILO
WATCH TV
CBS
ESPN
FUBO
HBO
MLB.TV
SHOWTIME
Sling
STARZ
XUMO
Common OTT Platforms in India
Amazon Prime Video
Netflix
Disney+ Hotstar
Voot
ZEE5
Sony LIV
MX Player
ALT Balaji
Eros Now
Arre
Sun NXT
Shemaroo
LYCA TV
JIO TV
HOI CHOI
Big Flix
Airtel Xstream
Adda Times
VIU
Vodafone Play
TVF Play
MUBI
HYFLIX
Common OTT Platforms in Canada
Qello
Illico
Spuul
CON Tv
CRAVE
DAZN
Food Network
Hayu
Kanopy
MUCH
Red Bull
Shudder
Slice
TSN
Common OTT Platforms in the UK
Sky
NOW Tv
ITV
Flix Fling
Disney Plus
Discovery
Channel 4
Brit Box
Amazon Prime Video
Next Up
Final Words
So OTT platforms can earn an income based on the above methods. The myriad options give both platforms and viewers the chance to choose the best model for them, which is only fair. Equally important, it also talks about how the producers get to make money.