Have you always dreamt of making a professional music video? Well, it's not as hard as you may have thought. With the right tools and guidance, you can come up with a quality music video that your friends, family, and fans will love.
How to make a music video by yourself? All you need is to have the right song idea in mind, filming equipment, editing software, and your creativity. You can do this at the comfort of your room, backyard, or even in the park. Thanks to technological advancements, making a music video has never been easier.
Most production companies might charge a fortune, and if your budget doesn't allow it, the only option you have is doing it all by yourself. If you think that it's impossible to come up with a great music video all by yourself, we beg to differ. Living in the 21st century has taught us that nothing is impossible. Its high-time we kick out the notion that you need to hire a production company for you to make a great music video.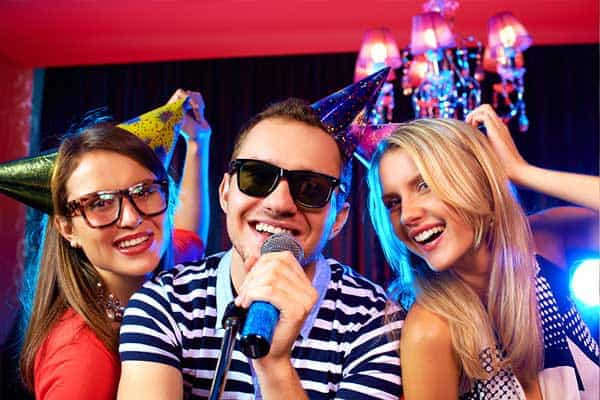 In the article below, we have compiled a step by step guide on how to make a professional music video by yourself. Additionally, we have also provided you with excellent tips that will ensure you complete your project without any problems. Keep on reading to find out how to make a music video by yourself.
Step 1: Choose the Right Music Idea 
Let's face it, you have probably seen hundreds of music videos produced by leading production companies, but they lack content. When it comes to music, content matters a lot. Your video could be great, but if the song is average, then it might not have a lasting effect. Before you start filming, make sure that you are confident about your song. Feel free to ask your friends or family what they think about the lyrics.
To help you come up with great music, here are some tips to guide you;
If you are finding it hard to come up with new music, recycling is always a great option. You can pick one of the greatest hits of all times and do a cover.
It's advisable to start small. You should know that a minute of a music video may take more than 5 hours for you to film and edit. Therefore, the longer your song is the more time you will have to put in.
Ensure that the music sparks inspiration or any other kind of emotion. For years, music has been used to spark up emotions. You should make sure that your song does the same.
Step 2: Gather Equipment 
Once you are sure about your music, you can then proceed to gather equipment. In this case, since you will be making the music video all by yourself, there is no need of bringing in a team. And due to this reason, you should assume all the roles.
For instance, you will need a camera and a stand. If you can't access a stand, you can improvise and use a selfie stick if you will be using a phone camera. For shoots that will be done indoors, lighting is crucial. We would highly recommend you do the shoot during the day and utilize natural light. For people whose music video will feature a night theme, you can get artificial lights or use the flash from your phone. You will also need a laptop or computer to edit your video later on.
Depending on the video you want to create, you can be the main actor or record anything you wish. You will be the director of this shoot. Therefore, you need to be time conscious and careful.
Finding equipment is always a hassle for most first time musicians. However, there are many options for you. You can rent out equipment such as cameras from your nearest art studios.
Alternatively, you can use your phone camera. Brands such as iPhone and Samsung have phones with great cameras. You can use such. You could also borrow some equipment from friends to cut back on costs.
Also Read: Best Camera for Short Films
Step 3: Plan the Shoot and Create a Storyboard
No matter how simple your music video will be, you must plan the shoot early in advance. Planning ensures that you meet deadlines, and can film the music video on time. As they say, time is money. And the more you waste it, the more it will cost you. Bear in mind that hired equipment is priced on how long you have them. You need to plan on your order of events and adhere to it strictly.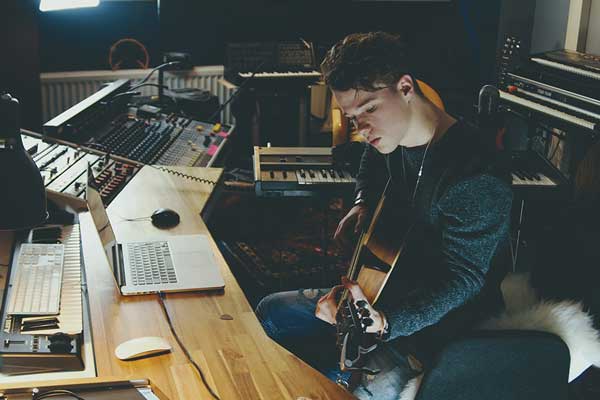 You should also create a storyboard, which is a graphic presentation of how your video will unfold, one shot after the other. Storyboards are a great way of ensuring you don't miss anything on your video. You can get lots of free storyboard templates online.
As the director of your music video, you need to go through the entire storyboard and familiarize yourself with all the scenes.
Step 4: Filming
It is probably the fun part you have been waiting for. When it's time to shoot your music video, you need to confirm the availability of all equipment. Don't forget to stick to the plan to the end. One of the downsides of working alone is that there is no one to push you. But, you need to be self-driven if you want your video to be great. Set aside enough time to shoot your video. Don't dwell so much on finding the perfect shot. Remember, there will be a chance for you to edit and make corrections.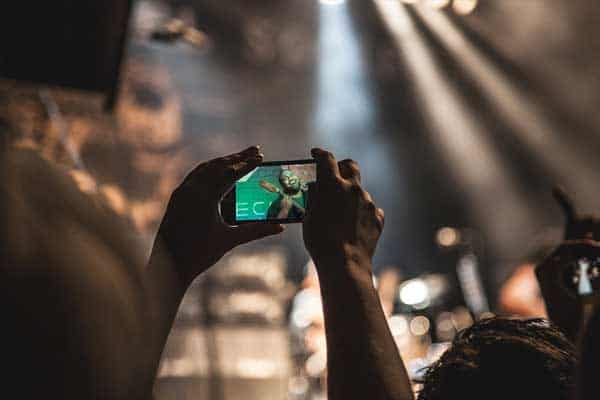 Film your video according to your storyboard. Re-taking the video can allow you to re-capture scenes that you had skipped in the first round. Although there is room for a few editions here and there, never deviate too far from the storyboard. If you have several cameras, you can set them up on different angles.
If you trust in your filming skills, you can also take live footage on social media and YouTube. This will spice up your video and can make it reach a broader audience. But, as you proceed with taking live footage, know that there will be no room for mistakes. First-timers are highly encouraged to shoot the film online so that they can edit it to suit their audience.
Step 5: Edit Your Music Video with Professional Software
After having filmed your music video successfully, it is now time to engage in the technical aspect of editing it. Fortunately, there are lots of affordable and free software that can help edit your video professionally. Apple users can opt for iMovie, and Windows users can use Adobe Premiere. These are just but suggestions. You can use a music video editor of your choice. If your budget allows it, you can use Final Cut Pro or Adobe Premier Pro.
Irrespective of the software you use, you need to keep the use of effects as professional as possible. Using too many effects can make the video look over-edited and vice versa. Editing usually uses a lot of disk space. Investing in an external storage device is a great idea.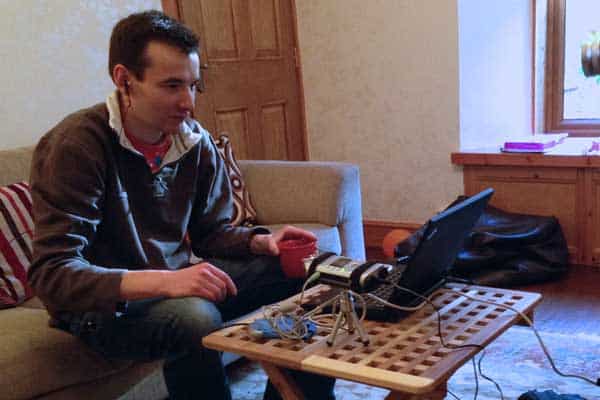 Once you finish editing the music video, you can export the output in compressed formats, preferably MP4 and Quicktime, which allow smooth streaming online. You can use DVDs when you want to share the music video with media outlets.
Additional Tips on How to Make a Professional Music Video by Yourself
· Creativity is Key
If you are a music enthusiast, then chances are you have observed how people use the same style when shooting videos — a bunch of guys dancing all over the stage with the main singer in the middle. Or, the club theme with lots of lights flashing. These styles of music videos are monotonous.
You need to be very creative and come up with a style that will appeal to the masses. You don't need to pull a Hollywood blockbuster style. An original style will be much appreciated.
· Be Mindful about Zooming
Not unless you own a state of the art camera, excessive zooming is highly discouraged. Though it may look great when shooting. During editing, it can cause a lot of inconveniences.
· Play around with Sound Effects
Adding sound effects at the beginning of your article can make it more dramatizing. For instance, if your video starts with a view of the beach, you can add the sound effects of ocean waves.
· Find the Perfect Location
Notthat we are saying shooting in your bed isn't great. But, the location of yourfilm is essential. You need to find a great venue that suits the theme of yourmusic video. Are you singing about love? A garden is a great place. Are yousinging about hard work? Then the streets are the perfect location for your video.
· Promote and Hype the Video before Releasing It
Before releasing the video, you can promote and hype it on social media. Share behind the scenes videos. It will help create curiosity amongst fans.
The Bottom Line
Coming up with a professional music video by yourself requires hard work, commitment, and patience. Let the above steps guide you. Once your video hits, you will enjoy the publicity, appreciation, and fame. What are you waiting for? Don't let your vision and dreams go to waste. Make your music video today!
Related Questions (QnA):
1. How to make a music video at home?
The above process is quite similar to the one listed above. But in this case, it is at the comfort of your home. All you need is to gather the right equipment, shoot your video at a suitable place in your home, such as the living room or backyard. Edit it and share it with the public.
2. How to shoot a music video with a cell phone?
First, you need to get your hands on a cell phone with a quality camera. Then, use a selfie stick or a stand to hold your phone in place. Film it, edit it and share with fans. When shooting a music video with a cell phone, make sure that you have sufficient storage. Buying a bigger memory card is a great idea.
3. How to shoot a music video with one camera?
There are several film-making tricks can make your solo camera shoot to look like a dual camera production. The first step is shooting the video twice with the same camera. This will give you different angles. Alternatively, you can incorporate cut-away, close-up, and different type of shots. Adding text to a screen can also help ease the monotony of shooting with one camera.