Netflix dominates. It accounts for more than a third of downstream bandwidth at peak hours and even releases its rankings of what's popular among teens. It is the golden era for Netflix and its creators.
But, not only Netflix makes money off you, but you also can make money with Netflix. Is there is a secret way that anyone can make money with Netflix? Here's how you do it, whether you are a creator or not.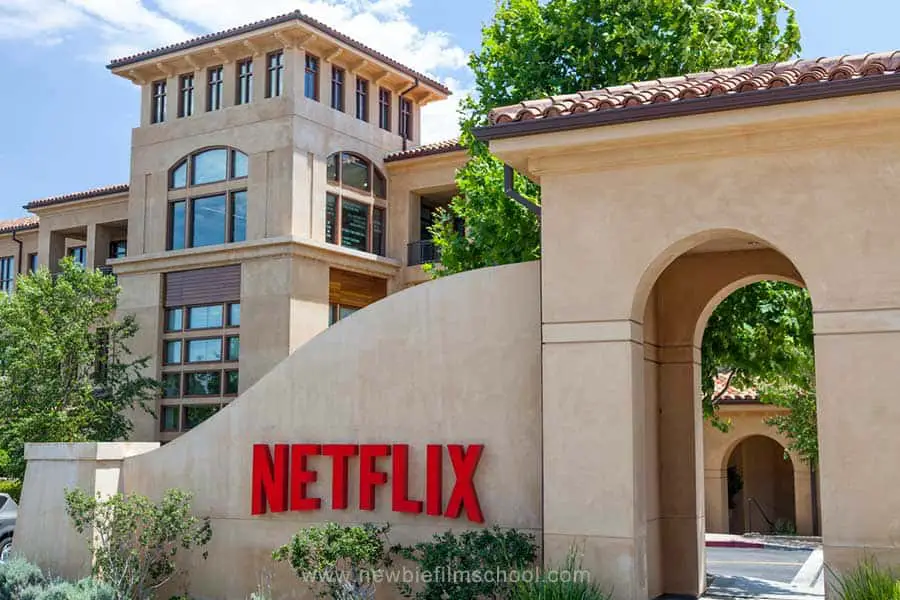 Can You Make Money Off Of Watching Netflix?
Besides making films, it is possible to make money on Netflix by simply watching Netflix movies and series. You can agree that it is an excellent way of making money, explaining why you are most likely wondering how you can get started right away. Interestingly, there are various ways of doing so. Let's take a look at some of them right away.
Creating Reaction Videos
In this case, all you need is a YouTube Channel. Start creating videos of your opinion regarding the films and television series you watch on Netflix. The more videos you have and the more views they get, the more money you make. 
It is no secret that YouTube pays content creators for making videos and uploading them on their platform. If you are interesting, gaining subscribers will also be easy, and that also has its benefits when it comes to generating income on Youtube. You can also add affiliate links on the comment section to earn commission and so on.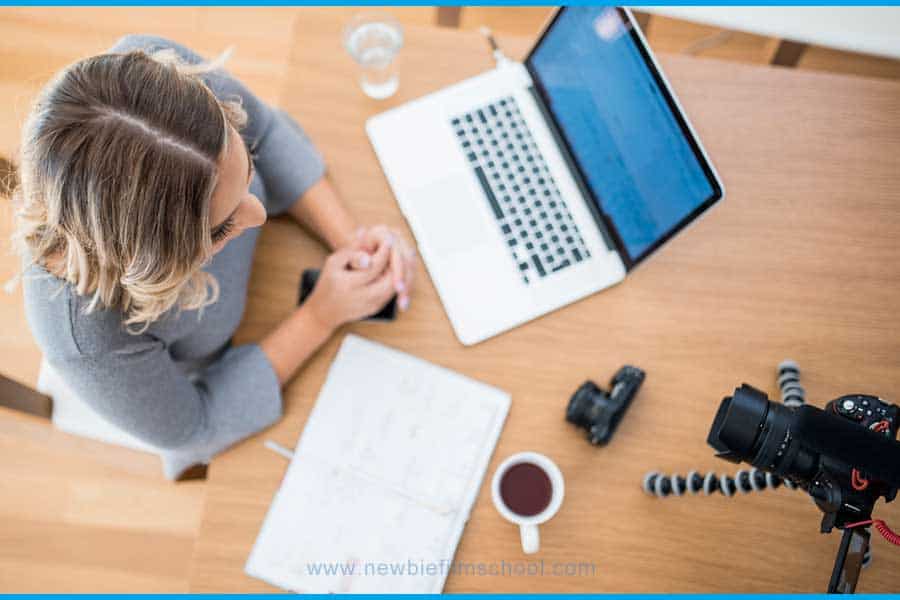 Blogging About Various Shows
Instead of creating a YouTube channel, you will create a website instead. Once you have it ready, you can start blogging about what you have watched on Netflix. You can also write about new shows or seasons and their release dates. 
Being the bearer of bad news such as shows no longer on Netflix could earn you a lot of money. How? Content publishers are paid for ads served on their sites. You can become one of them by talking about these shows.
Netflix Jobs
Equally important, several Netflix careers make you money through watching their films and shows. One of them is popularly known as Netflix taggers which will be discussed in detail shortly.
 Get Paid To Watch Netflix 2021
Besides making your platforms or using Netflix, there are other ways of getting paid to watch Netflix in 2021. 
This site is quite a place to be if you want to make money online, and one option is watching Netflix videos on it. Watching earns you Swagbucks, and a certain number of them can be redeemed into various things, including gift cards to Home Depot, Amazon, and iTunes, just but to mention a few. 
You get to choose a category that excites you, including technology, parenting, news, politics, music, hobbies, health, fashion, and entertainment. For Netflix videos, it goes without saying that entertainment is your sure bet.
You can sign up here –> Swagbucks
If you don't have a laptop or desktop, this is the option to go. You can access it via your smartphone regardless of whether you are an Android or iPhone user. It is as simple as downloading it and setting up an account. In addition to Netflix, you can also view movies and television series from various cable channels, including AMC, HBO, and the Disney Channel.
Your location is necessary, and the site uses it to determine the content you will watch via the site. What you earn is redeemable, and you can opt for prepaid cash or a retail gift card. Nevertheless, the exact figure to get after watching a video remains a mystery.
Like Swagbucks, this website also offers you various ways of making money online. They include clipping coupons, taking surveys, and watching videos. It groups the content in multiple categories, including Tech, Entertainment, Celebrity, News, and Food, just but to mention a few. 
While watching the video, you will encounter a few ads but get something in the end. However, don't expect much from the platform because its rate is relatively low. To add insult to the injury, you have to reach at least $30 before creating a payout, and that can take a while, no doubt. 
What Is A Netflix Tagger?
If you have done digital marketing or used social media networks, among other sites, then the name tag isn't that new. Going by that, the name Netflix tagger gives you a rough idea of what the job description is all about.
If you are one of them, you need to watch various programs on Netflix. After watching them, you must add appropriate tags or labels based on specific keywords to reach an even bigger audience.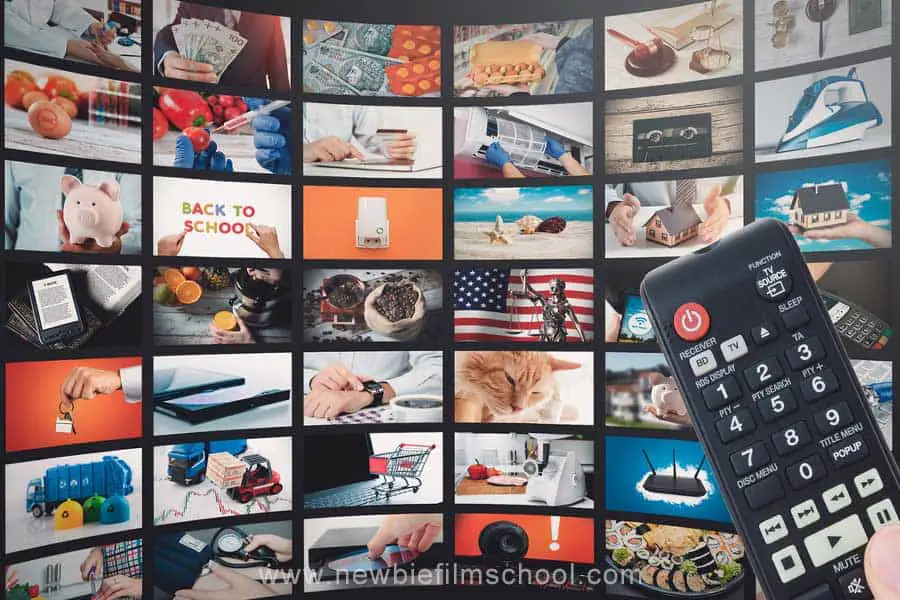 Consequently, viewers looking for films and television series that meet their search queries get to see the results. These tags are responsible for various sub-categories associated with Netflix.
Thanks to Netflix taggers, the platform has maintained its title for the most popular streaming site for quite some time now despite others popping up each passing day. It also explains why Netflix appears in many search engine results after users tag in the type of show they plan to watch.
How Much Does A Netflix Tagger Get Paid?
You definitely won't see this figure coming, but yes Netflix taggers get money from their job. Annually, a tagger can make up to $69,906. That's fair enough since it is not all about watching the movie or series. That's because besides watching, you also need to come up with tags. 
Coming up with such tags requires some creativity, and it is only fair that these people get paid for their skills. For every film or episode, one has to come up with metadata relevant to the content. Do you see that the job isn't as easy as it may sound? 
Wrong labels could result in irrelevant search engine results or the shows not appearing when a user searches for a specific keyword, but that's something Netflix can't stomach, no doubt. So, the figure they get is justifiable given the job description.
Does Netflix Have An Affiliate Program?
The answer to that is hard to tell unless you are an insider. Why? That's because, in the beginning, a Netflix affiliate program once existed. However, the program has become inaccessible. It is not available on various sites like was the case before, including Commission Junction.
Visiting the program page from the official page redirects you to the Netflix home page.
That could mean one of these two things. The first one is that Netflix no longer needs it since it already has a considerable following. Alternatively, it still exists, but the membership is limited. As I said before, only Netflix can tell.
How Do Filmmakers Make Money From Netflix?
As a filmmaker, you stand a chance to make money on Netflix in two distinct ways. In both cases, you get to make a film aired on this video streaming platform. If that's the case, how do they differ? Take a look at the two approaches that filmmakers can use to earn.
Netflix Original
As the name suggests, such films belong to Netflix. Therefore, the company will hire you as their filmmaker. Once you make the film, you cease having any right over the content. At the same time, you get paid for the project, and that's it. 
Regarding the people who watch the film on Netflix, that's a non-issue because you are paid as agreed, and Netflix recovers that amount through a subscription fee.
Licensed Content
The name also says it all for the second option. The filmmaker makes the movie or TV series using their own money. Once done, they submit it to Netflix for an addition to its library. The amount of money varies from one film to the other based on the platform's factors when deciding on the price. 
What the filmmaker gets, in this case, is a licensing fee. The agreement terms indicate that the show or movie can be streamed as many times as possible for a certain period. Examples include one year, 18 months, and so on. Therefore, the next time you notice that a movie you love is no longer available, there are high chances that the license agreement has lapsed. 
Unfortunately, they are yet to reach a new one, and if none is gone, that's just it, and you might have to look for another way to watch it but not on Netflix.
Conclusion
From the discussion, it is clear that there are many ways of making money on Netflix. Some require skills, whereas others are an option even to beginners. For instance, you can make a film for Netflix or a production studio and make money.
Watching Netflix shows and talking about them or giving them labels can also make you money. Equally important, some sites also pay you to watch the shows via their platform. Despite the way, you get to pocket some money at the end of the day, and that's thanks to Netflix.