As a filmmaker, scriptwriter, or producer, if you are wondering how to break into the world's most popular streaming service provider with its phenomenal global outreach and high-quality content, we are going to reveal strategies that make you stand out of the ordinary.
How To Pitch Your Script To Netflix?
Generally, it is hard to pitch your script to Netflix as thousands of scripts pour every day to review. Hence you need to put great content on the table to get the attention you want. In other words, your script must jump out to beat the other applicants. 
However, this article will detail this topic and highlight all the facts you must know on this matter. Our sources are reliable; hence we will provide you with all the crucial details. Read on!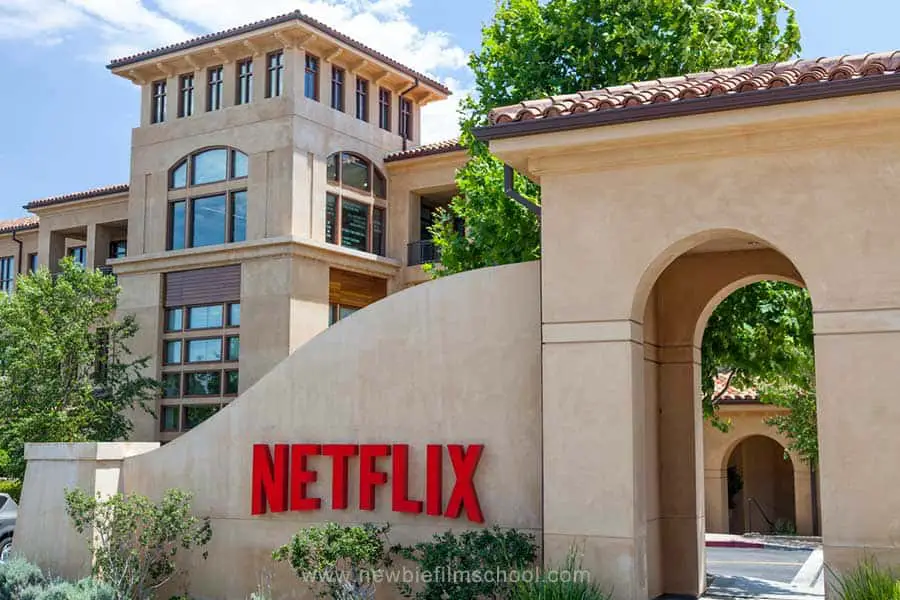 As mentioned above, Netflix often gets many pitches every day; hence the first step is to make your pitch short but well-defined. Ensure that you connect with a distribution company enlisted under Netflix and producers who can help create a film from your story. It would be best to communicate with one of their distributors before pitching your script, and if not, they can always recommend them to you after they give you a deal. 
Also, if you have a connection with famous producers, you can always attach this information since it will grab their attention. 
Note that Netflix is a distribution company that earns money with its subscribers base who watch their content. Therefore, if you are a beginner and have no connection with avid producers, you have to offer them high-quality content and a large audience. If so, it is always wise to leak out a part of your content to the world to garner some positive reviews on your script. 
In the case of a large audience, you don't have to find them, but they will find you. Suppose you are a beginner; deliver your work to the world to see what people think of it.
What Literary Agents Work With Netflix?
As you pitch your script to Netflix, you must have a literary agent that already works with Netflix to deliver your content. Suppose you want to pitch your script; which literary agents can you consider? 
Netflix doesn't own literary agents but works with literary agencies from various countries that will assist you during the pitching process of your script. 
List of Literary Agents:
United States
Maria Campbell Literary Associates
The Tracking Bee
Sundance Screenplay Lab
Books & Such Literary Management
Final Draft's Big Break
UK
Madeleine Milburn Literary Agency
Darley Anderson
Alice Williams Literary
Eve White Literary Agency
Andrew Lownie Literary agencies
India
Jacaranda Literary Agency
Writer's Side Literary Agency
Lotus Lane Literary Agency
Sherna Khambatta Literary Agency
Write Place
The Debi Agency
Australia
Brian Cook
Margaret Kennedy
Benython Oldfield
Sarah McKenzie
Jaime Collins
Canada
The Rights Factory
Beverley Slopen
The Bukowski
The Cooke Agency
Transatlantic Literary Agency
How To Get A Licensed Literary Agent?
If you are a new screenwriter, there are so many things that you are often unaware of explaining the importance of literary agents. 
These individuals will help you improve your content before releasing it to the market for people to read. Think about it, how many people can claim they are writers or scriptwriters today? 
There are millions of them globally. But, how many can claim that their content is well-known and have the audience they want? The list is short. Why is that? People with more experience in the market know what the people want; hence, they can create content that attracts the right people.
Therefore, for beginners, literary agents act as mentors to help you achieve your goal. You do the writing, and they do the guidance.
Generally, there is nothing like licensed literary agents since literary agents don't need licenses to operate. However, people believe that agents who are part of the Writers Guild of America have licenses which is not the case; hence we are left wondering how to get a literary agent? Note that most of the literary agents available are part of the organization.
Getting a good literary agent is challenging since you have to prove that your content is worth your time. 
One of the easiest ways is through recommendations from other people in the industry. Why is that? Every day these agents receive applications from many scriptwriters; hence they often don't have the time to go through the scripts. 
How Does A Beginner Get A Licensed Literary Agent?
With the proper connection, you can quickly get appointments with the best literary agents. However, most beginners don't know many people in the field, and the few they know are also struggling since they are also beginners.
High-Quality Content: 
Delivering High-quality content is another way you can use to get the best literary agents. Naturally, excellence attracts many people. It would help if you stood out among the many applicants who want an opportunity with literary agents. Experts in the field recommend every writer make their content unique and impossible to forget.
Publicizing Your Content :
Another effective method to get a literary agent is publicizing your content. It involves releasing your work to the world for all to see. This method allows you to get the necessary critics that will assist you in editing your work as per your audience, and you can understand your audience more. 
Suppose your work gets maximum attention from the audience; it will attract literary agents who will assist you in marketing your work.
Joining Screenwriting Competitions: 
It always helps to have an added advantage every time you write query emails to literary agents, and writing competitions' certificates are a great choice. Take your chances with these competitions since you can always come across literary agents who support the program, or you can include these documents when making queries.
Writing content is one thing, but marketing your work is the real deal explaining why we have millions of writers globally, but we are only familiar with a few of them. If you want to sell your work, a literary agent can always do the trick since they are natural marketers who will sell your content to the world. But after acquiring the best literary agents and some critical areas, you must keep in mind.
Will Netflix Buy My Script?
This question doesn't feature a direct response since there are things that you must keep in mind. Netflix can buy your script via a literary agency, and they can work on developing your work to create a film. 
However, do you have an idea of the number of people who pitch their script to Netflix? If yes, then you are aware that there are hundreds of scripts available daily. As a result, your content must stand out enough to attract popular literary agents who will guide it in the right direction.  
Note that the amount of money you get from a Netflix deal depends on the value of your script. Also, the literary agent you choose will determine the agreement you will get. 
To stand out among other scriptwriters, ensure that your content is unique and the best among other writers.
Conclusion
Netflix is among the world's best screening service providers that accommodate various content from all over the globe. As a result, many scriptwriters want to be part of this application. However, there are so many things you must keep in mind when you decide to pitch your script to Netflix.