There are many ways in which you can write video essays. Some have argued that video essays are a new trend in the world of creative writing. There is so much emphasis on developing a story from visuals, photographs, videos, and music to tell an enduring tale or lesson in this day and age. 
So, if you want to join the video essay bandwagon as an artist, expert, researcher, or student, you must know how to write them first before creating them.
Writing a narrative video essay is a great way to share your ideas with the world. Narrative essays let you not only say something meaningful but also show it. A good narrative video essay is also about the art of visual storytelling.
But first, if you are wondering what exactly is a video essay. Let's address it first.
What is a Video Essay?
A video essay is a form of a documentary-like video narrative film using film footage, video clips, and graphics to discuss an issue or topic. Academics and artists can typically use video essays to discuss their research. 
In addition to blog posts and magazine articles, video essays are a new type of storytelling in the digital world. They take one idea and meticulously construct a narrative on how it came to be, how it's been used/applied, or what it means.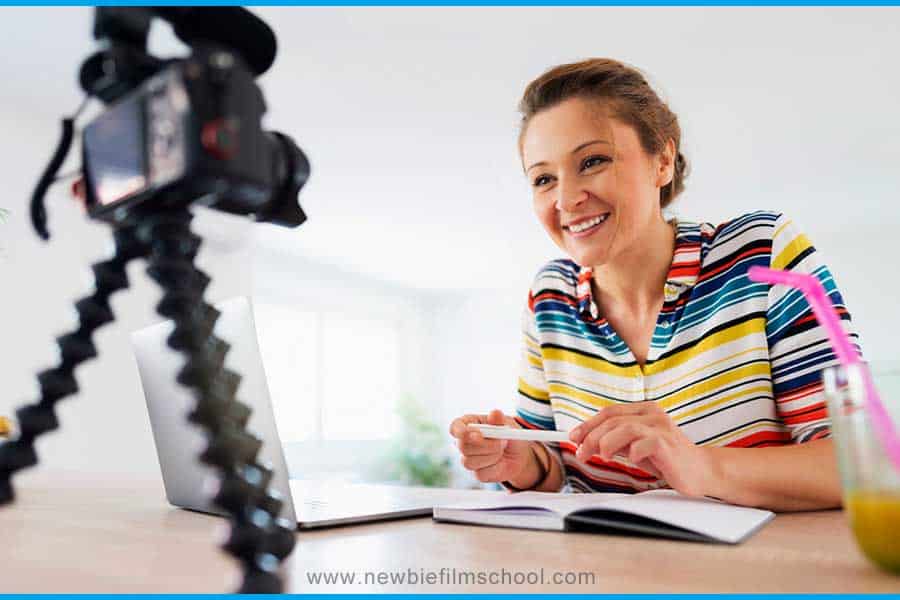 In its most popular form (one person talking head), a video essay is made up of between 3-7 minutes in length and usually presents one concept or topic.
It often looks at a film and demonstrates how it is engaging in meaning or does not. The video essay can also emphasize the acts performed by actors or directors, such as performance, staging, and editing techniques.
But today, it is not fixated to film subjects only.  You can also expand your visual stories about anything under the sun like history, politics, science, technology, etc. Just choose an idea and proceed with your essay writing.
Here is an excellent example of the best video essays –  Example: Best Video Essays by Vox
How do you Create a Narrative in your Video Essay?
To create a compelling video essay, you must know how to write an essay with a video component to produce a compelling story. A good video essay should have the following qualities:
It should be insightful, thought-provoking, or informative.
It should be argumentative and practice critical thinking
It should be visual, formal, and well-structured.
It should help the viewer understand and appreciate a topic/situation from various angles.
It should inspire viewers through findings, vocabulary, and plot.
The best video essays also use candid footage and demonstrate the use of nonfiction or documentary filmmaking techniques. And the main reason why people gravitate towards narrative essays is that they let you show your ideas visually to your viewers.
How to Write a Video Essay Script?
Many people are starting to make video essays as a way of presenting their own thoughts and experiences. The problem is that these videos do not have any actual narration, leaving the viewer lost trying to understand what's happening.
But to write a grand narrative, you must follow the following stages:
IDEATION: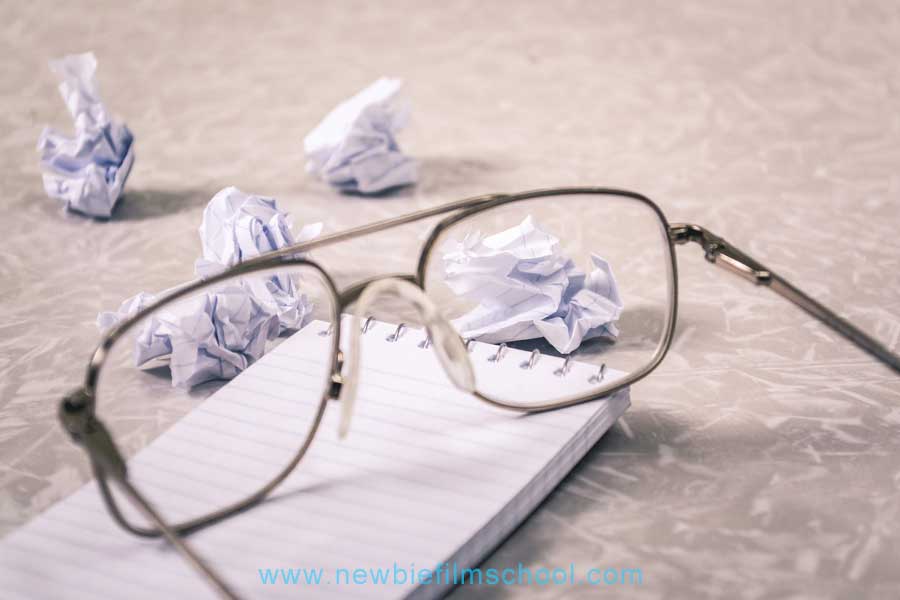 Brainstorming ideas is the first stage. At this stage, you should list a few interesting concepts in an organized way. You may want to use the topic form like: "A Case for Video Essays" or "How to Create a Story Using Text and Images?" So, while ideating, follow these:
Begin by picking a topic ( mostly what you are passionate about).
Think about your point of view and audience. 
Set up the background and context for your essay or story (the "what"). 
Reveal the turning point in your story (the "why"). 
Provide evidence to support your account of events (the "where") 
Discuss how the incident relates to broader social concerns (the "what now?").
RESEARCH:
Research is the next stage of writing a video essay. The moment you decide to make a video essay, you should have enough information about the topic. The more information and research you do in the ideation stage, the easier it will be for you as a writer and speaker to share your knowledge with the audience. Research may include:
Finding out facts from books, interviews, or research papers.
Finding out relevant video footage of the person, place, or event.
Getting access to the video footage of a particular event (e.g., presidential speeches).
Find audio or video files on the Internet and transcribe them into text format (e.g., podcasts, interviews).
THE ESSAY STRUCTURE: 
Because the video essay is still relatively new, there are no definitive rules about structure and genre for these films.  But still, we should adhere to some basic rules while constructing the script structure. Your structure is the most crucial stage for a crackling narrative.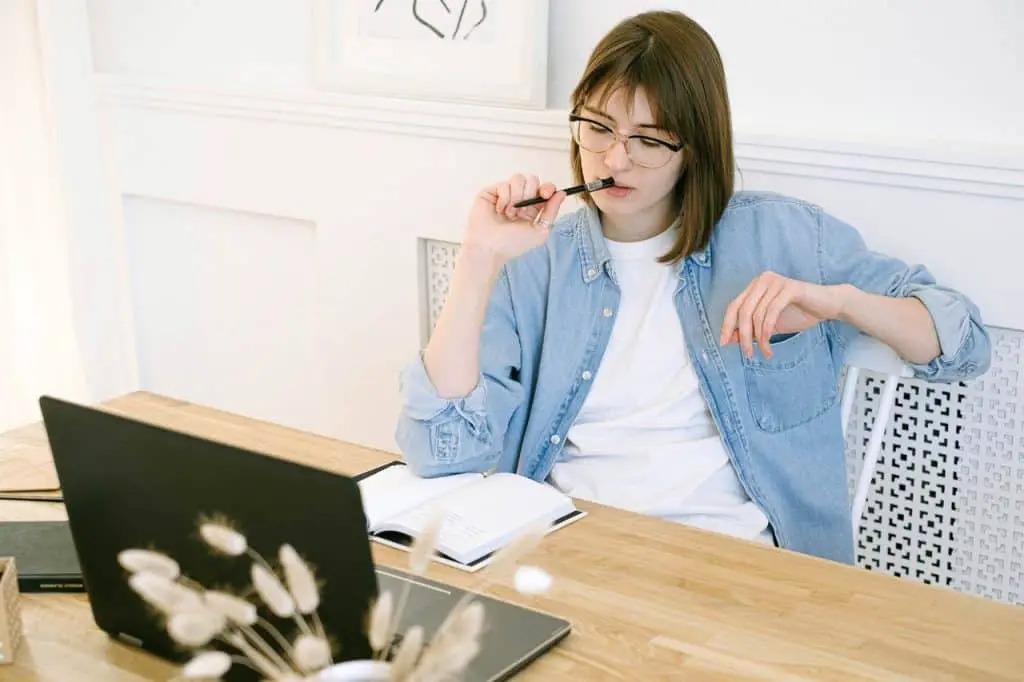 The essentials of a great narrative essay structure are as follows :
First, create a rough outline from your research material.
Think about a compelling opening line with a single line answer to the question of the essay
Begin with questions, then answer in a way to create an argument.
The Argument then leads to the next question.
The emotion and Tone of the script should be formal, thought-provoking, insightful, and informative, supported by relevant visual reference.
The essay must represent a single point of view.
But it should be a well-reasoned perspective.
It must have the writer or creator's personal touch.
Good writing is about the economy of words articulated to the point.
Don't forget to mention the What is the Takeaway for the audience.
Don't make it lengthy. Video essays are also about documenting or reviewing videos. So the script should not eat it all.
Once you have structured the script, go back to the beginning and review your work.
Once you have prepared a rough draft of your essay, read it out loud and find the rhythm in the story. Is it telling the theme visually?  Rewrite and get the tone right. Your first few scripts may not be satisfactory. Don't worry about that. It is a learning process.
WRITING THE FINAL DRAFT:
Now, once you have gotten all the ideas into a script, you will be eager to write the final draft. At this stage, make sure to follow the following tips:
Make sure every line is comprehensible so that viewers can easily understand your point of view without missing anything important in it.
Proofread and make sure that you don't leave any unfinished work or broken sentences in the video essay structure.
Check the length of the video essay and make sure to follow the minimum requirements.
Once you are done with the script, check for the formatting of your work.
Spend extra time on a great narration that helps explain your content effectively and concisely.
Get a clear idea about what you want to say so that you know what kind of images to use in the final draft of your essay and how they should be arranged.
Conclude the essay by providing the audience with everything they need to know about your subject.
For a compelling narrative, the first thing to do is identify what makes the story you are trying to tell unique and why an audience wants to learn about it.
Related Question:
Are Video Essays Popular Today?
Though the concept was coined in the mid-1990s, it has only become popular in the last five years or so. As of now, a considerable amount of video essays and short films are uploaded on Youtube. Some have even garnered millions of views.  The prominent mentions are the Nerdwriter, and Every Frame is a Painting.
check out – Best Video Essays of last year
How Long Does a Video Essay Take to Write?
If you are writing a long video essay, it can take you a considerable amount of time. However, if you aim to create a short film covering one event, it can be done in a day or two. 
But, you may take time if you don't have the research material in your hand. 
Final words:
The video essay became popular because it is a way to engage with the writer rather than just "watching" them talk about something. But, to make a great narrative, you have to research a lot and put in your best efforts. 
We hope this write-up has helped you create a great video essay. Happy writing!