Does the iPhone portrait mode is apt to film professional or cinematic videos? It is a common question among the iPhone videographers or users, and fortunately, the iPhone offers all the essentials to film a professional video with its portrait mode. 
But, Can you film a video with the iPhone's portrait mode? iPhone's Portrait mode provides the cinematic 2X telephoto lens and a wide lens option that shoot sharp videos with artificial depth of field. Also, you can create beautiful videos with iPhone apps like Focos live and Bokeh.
To get into it in depth, let's first quickly discuss its capability to shoot videos.
Can iPhones shoot professional videos?
Today, new iPhones offer ultra-wide 4K video (cinematic quality) at 24 fps, 30 fps, or 60 fps. It can film like any professional digital video camera and even edit the video that no camera can offer.It also provides HD features to make a good quality video. Filmmakers have already shot movies on iPhone.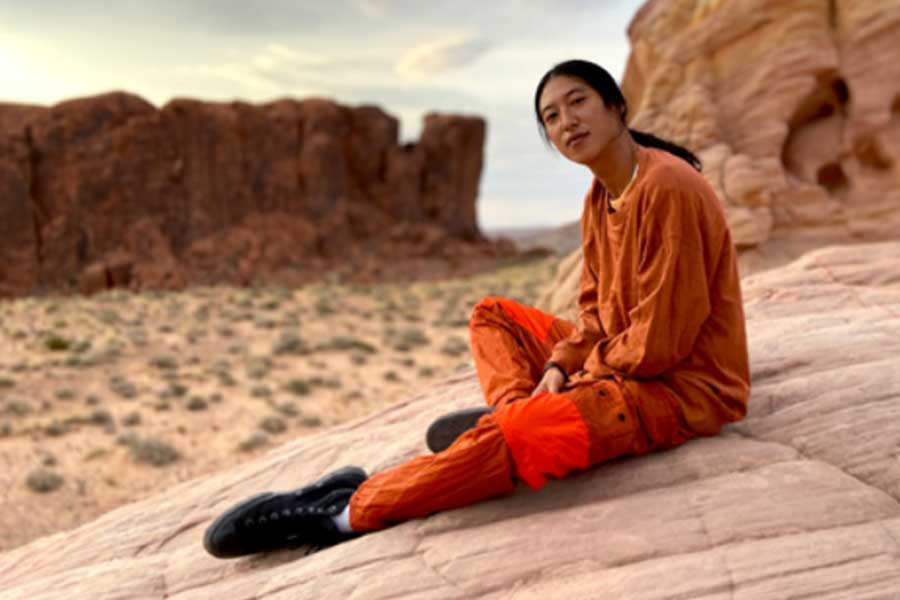 To make the most of shooting video on an iPhone, you need to know more than just hitting the record button and shooting. Also, you don't have to be a professional to take videos. With easy access to cameras that come with smartphones readily available, we enjoy recording activities of our loved ones, family, friends, or pets, just but to mention a few. The question is how we should go about it. 
To understand it, first, we ought to know about the essentials of a professional video. Let us see from the iPhone's camera's point of view as to the feature it offers.
iPhone Video Features:
4k / 1080 HD/ 720 HD Video Recording 
FPS – 4K – 24/30/60 fps- 1080 HD- 30/60 fps and 720 HD – 30fps
ZOOM- Optical – 2X, Digital – 3X
Slowmotion for 1080p at 120/240 fps
Subject tracking
Video Stabilisation
Time Lapse
Video Formats – HEVC / H.264
Autofocus ( Professionals prefer manual -Can be achieved by Film Apps)
Stereo Recording
Source – apple.com
iPhone's Portrait Mode Feature:
By portrait mode, we don't mean holding the phone vertically. It is never advisable to keep your camera vertically when shooting a video as natural as it may feel. However, we also are shooting videos vertically for Instagram, Tiktok, and similar apps. But, professionals will discourage you from doing it. They will insist that you should hold your phone horizontally when filming.
So, what does filming a video with the iPhone's portrait mean? Does it even work to begin with?
What is iPhone's Portrait Mode?
Portrait mode is one of the features that comes with the inbuilt camera of an iPhone. The shooting mode sees to it that you don't capture the background. 
It uses software that is smart enough to blur the background. That results in a situation whereby you focus on the image sharply while the background is a blur in a cinematic way. 
Consequently, the subject stands out for emphasis as well as attention. It is no secret that a distracting, messy, and busy background could grab all the viewer's attention. Fortunately, the iPhone's portrait mode could solve that. 
Accessing it is quite simple. Take your iPhone and open its camera up. Once you do so, swipe across all the shooting modes you find on the bottom of your screen until you spot the Portrait one.
How does iPhone's portrait mode work?
The truth is that it frames the image normally with the help of its 2X "telephoto" lens. However, in addition to that, there is also a wide-angle. The latter calculates the distance between what you see and what the former captures automatically. In return, you get a multi-point depth map that helps in the creation of an artificial depth of field. 
Consequently, both the foreground and background but it uses different Bokeh effects. That is also what happens with the DSLR cameras, which is why you should try it out any day for a professional image.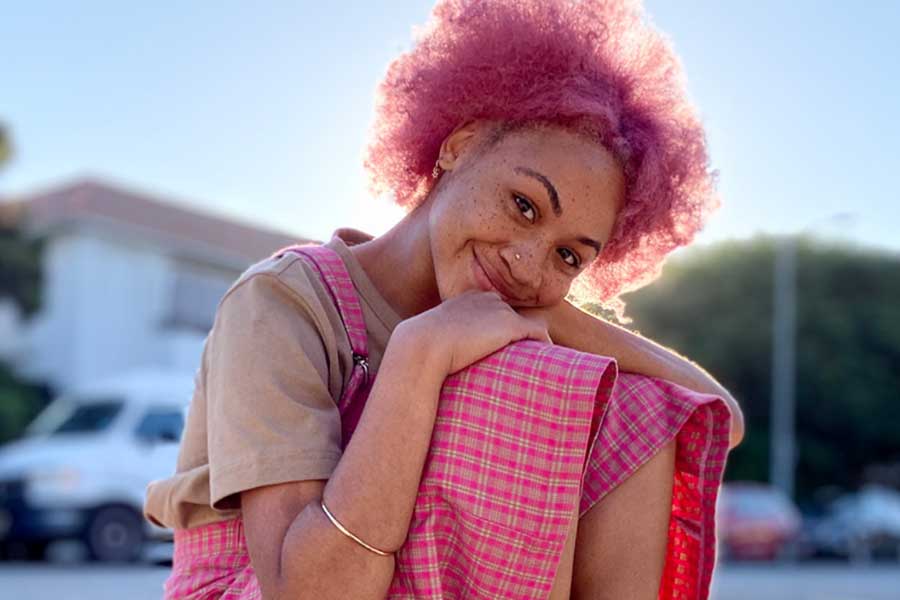 The Portrait Lighting that comes with iPhone 8 plus and other newer versions will come in handy when using the iPhone's portrait mode. Users with iPhones using iOS 11 also get to enjoy the likes of zoom options, flash or Slow Sync flash, digital, HDR, filters, and timelapse photos, among others.
Which iPhones have a portrait mode?
Not all iPhones have a portrait mode. The ones that have include the likes of iPhone not older than iPhone 7 Plus, 8 Plus, XS Max, XS, XR, 11, 11 Pro, and 11 Pro Max. The shooting mode could blend greatly with the Depth Control feature that is found in iPhone XS, XS Max, 11, 11 Pro, and 11 Pro Max. The same case applies to the Portrait Lighting feature available for all the cameras with iPhone portrait mode except iPhone 7 Plus.
How to film a video with the iPhone's portrait mode
If you want to know how to go about it when filming a video with your iPhone's portrait mode, kindly follow these instructions.
Go to settings
Then, scroll to Control center
Toggle on Access within Apps setting
Then, move to customize controls -> More controls
Locate the screen recording app
Swipe down from the top right and then long-press the recording button until it shows a dialogue.
Turn the microphone on
Go back to your camera
Select the portrait mode which is among the many shooting modes that come with the inbuilt camera app
After that, select the focus point using the yellow frame that will pop up on your screen on the camera area
 Finally, zoom it accordingly if you deem it fit. However, you can save that for the editing face
Now you are ready to film a video with your iPhone portrait mode
If you follow the instructions to the letter, you can rest assured that it will meet any excellent DSLR camera standards.
Other ways of filming a video with the iPhone's Apps:
If that's too much since you could be the one on the video, please consider some apps that work closely with the iPhone's portrait mode to make the experience bigger and better. 
They also come in handy if the iPhone that you are using doesn't have the portrait mode. Let's take a look at a good example.
Focos Live
It is one of the best, if not the best, if you want the Bokeh effect. Do you own an iPhone? If you are nodding, this app will ensure that you get to shoot wide aperture and, most importantly, record videos that have the Bokeh effect. It works regardless of whether you are using the front Face ID camera, triple camera, or duo camera.
Some of its striking features are a standalone audio editor, video reverse option, speed ramping, and layer adjustment controls. Equally important, it has features such as the multi-choice simulated aperture diaphragms, auto aperture adjustment, and object tracking. 
Those features should give you an idea of the perfection that you should expect. To use it, follow the following steps.
Before everything else, download the Focos app
Just like when using the inbuilt camera, go to settings
Once again, scroll to Control center
Customize controls -> More controls
Locate the screen recording app
Swipe down from the top right and then long-press the recording button until it shows a dialogue.
Turn the microphone on
Open the Focos app
After that, make your face the focus point. It will work magic on the lighting
 To bring about the great blur, move the face even closer, and then start moving it away from the camera. You will love the Bokeh effect
Now you are ready to film a video with your iPhone portrait mode
Bokeh
Bokeh is yet another app that will help iPhone users enjoy portrait mode for videos. It works as well as the DLSR cameras, which come with professional lenses. That's means focusing on the foreground to give you a sharp image and, at the same time, blurring the background.
Use it to record the videos as well as edit them. When editing, feel free to remove the blur, add studio lighting effects, or change the background blur, among other necessary edits. Once you are done, tap on Save, and it will appear on your camera roll.
Important Tips to Use Iphone's Portrait Mode
Ensure that you are not working in low light because you will not love the results. Fortunately, it is smart enough to notify you that that's the case, and you need to do something about it to work well.
See to it that the distance between the image and the camera ranges between two and eight. Again, it is smart enough to let you know whether you should move further away or closer. Once you are on the right track, expect notifications such as Depth Effect or Natural Light, depending on the iPhone that you are using.
Final Words
We hope that the article answers your question. It is now clear whether you can film a video with the iPhone. From the discussion, one can conclude that it is possible to film a video with the iPhone independently.
However, you can take advantage of the sharp foreground focus and the background blurring by coupling it with the screen recording app. That way, you get to record your video without compromising its quality. In addition to that, you get to take advantage of the effect. Equally important, you can use some of the suggested apps to get the Bokeh effect.
Read here –> Smartphone Filmmaking: Inexpensive Tips to Make your Film look Cinematic