If you think of giving video editing a shot, can you bet it is worth it? Does it have a demand today to be a stable career? Is its job market and the money it offers competitive to any other media streams.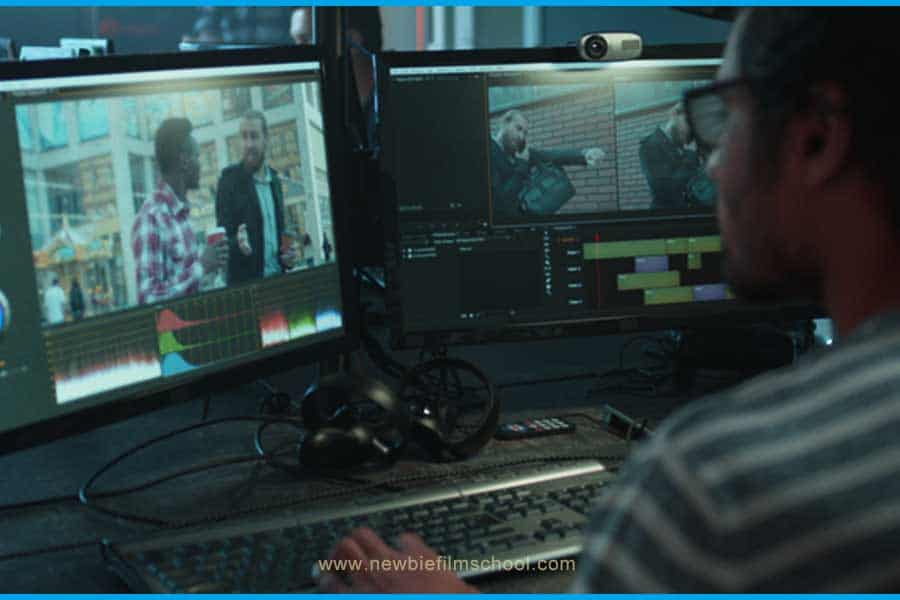 Fortunately, that's what this article is all about. It answers many questions, including whether video editing is a good career. So, without further ado, let's get started.
Is Video Editing In Demand Today?
When determining whether a career is promising or not, knowing its level of demand could be an excellent place to begin. Today, one must admit that the need for video editing skills is directly proportional to the growth of internet users. 
The number of internet users has been increasing with each passing day. Consequently, the number of video content creators has also snowballed, leading to increased demand for video editing. 
Yes, before the video took center stage in the online social platforms, video editing was in a phase of saturation.
Is Video Editing A Stable Career?
As far as the stability of a video editing career is concerned, it varies from one individual to the other. That's because various factors determine it. For instance, if one permanently gets hired as a video editor by a company, one can say that the person has a stable career in video editing.
Nevertheless, many freelance video editors can also say that they have a stable career. After all, they have many clients who keep them engaged in video editing tasks. They are always occupied, and that has been the case for many years. 
So, if you get one or more clients or brands, especially those who are consistent in video editing gigs, then your career in the same can be termed as stable.
What Jobs Can You Get With Video Editing?
Once you master the art of video editing, many jobs can suit your skills all too well. They revolve around various sectors, including digital marketing and internet video content, commercial advertising, motion pictures, and television, just but to mention a few. 
The jobs include but are not limited to:
1. Film Editor
The job description is quite broad. After all, it includes doing some camera work, editing the materials after shooting, and dealing with the sound. They also work closely with make-up, sound, music, special effects, and lighting teams. It is worth mentioning that they also work closely with producers and directors.
The tri indulges in selecting recorded scenes followed by editing them accordingly. They are responsible for the finished product that people eventually watch. So, count them in when fixing the dialogue, music, mixed sound, and special effects.
2. Video Editor
A video editor can comfortably work as a film editor. However, the job description is not limited to that. Whereas a video editor can work for a filming company, they can also work for private or commercial clients looking for editing services. Besides filming, they also work on different videos, including ads.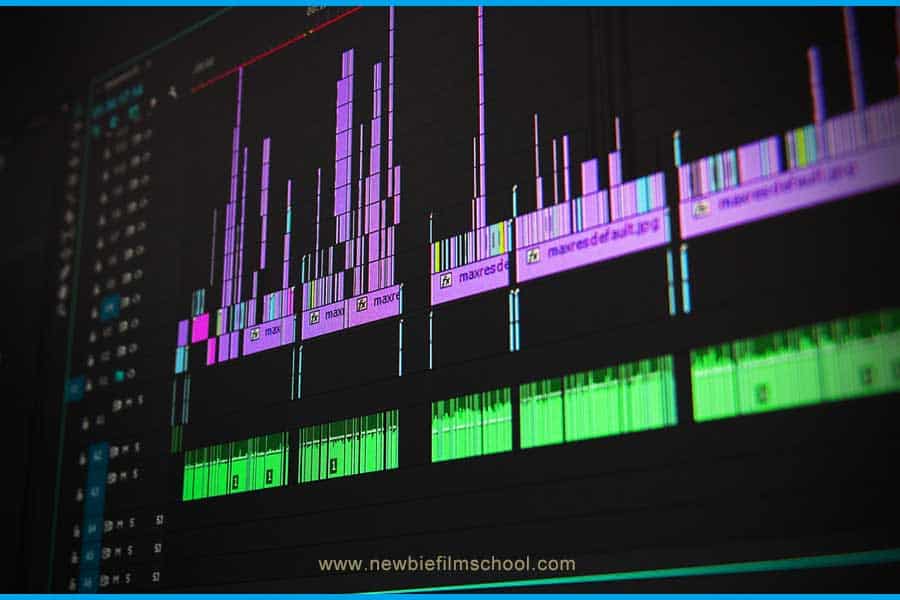 3. TV Studio Editor
The job includes working as a live programming editor. It means working for a local company or studio, usually at a network. They often work with sports and news producers. In most cases, their role is to polish videos, including cutting live-action and video footage. One must admit that the job is often demanding.
4. Multimedia Animator and Artist
With such a job description, expect your work within the digital realm exclusively. The job will include various tasks, including creating, animating, and editing videos for use online.
You will often work as a team aiming for a set of goals. The team can achieve a lot, including digitizing content, filming or animating it, and even storyboard ideas.
5. Broadcast Engineer
This technician usually works with television, radio, and audio equipment. Their responsibilities revolve around editing videos and audio. They are also part of the recording team since videos and sounds go hand in hand. They can remove or dub in various sounds, not forgetting to add special effects.
With video editing skills, you are at liberty to choose one of the above jobs.
Do Video Editors Make Good Money?
Yes, video editors can make a lot of money from the various tasks associated with this career path. However, it is a journey, and that's why you shouldn't expect to earn good money right away. 
That's because you need to have high-paying clients for you to earn good money. Unfortunately, they don't trust video editors blindly. On the contrary, they usually focus on one's track record, and it better be good if you want their consideration.
How do you then develop a great portfolio to begin with? Fortunately, the process is easy and achievable. 
First, ensure that you learn the necessary skills. Do so until the work you do meets the professional threshold and until then, keep learning and learning. Since practice makes it perfect, keep doing so until you are excellent for the job.
Secondly, start creating a network to build the portfolio. You can use various channels, including social media platforms such as LinkedIn and various freelance sites. Use the platforms to find clients looking for video editing services. If it means selling relatively cheap or offering discounts, so be it as long as it is reasonable and given the first opportunity.
Once you get your chance to prove yourself, don't let it go to drains. Give the client something worth more than they paid for. Upon doing so, rest assured that the client will recommend you to a friend or a colleague.  
In addition to that, they are most likely to come back for the services. Under such circumstances, you can expect to have a great portfolio within no time.
What Is The Average Salary Of A Video Editor?
It is no secret that the salary of a video editor varies from one person to the other. It depends on your skills and how much your employer is willing to pay for your services. 
For instance, Hollywood film editors earn between $90k and $100k. For those working for businesses and corporates, the salary ranges from $45k to $55 k. 
If promoted or even gets a high-paying employer, especially when well experienced, the salary can change from $75k to $85k.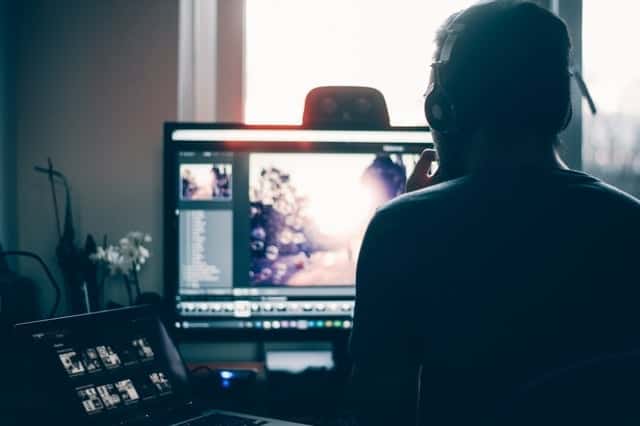 How Much Do Beginner Video Editors Make?
As expressed earlier, one thing that determines the amount of money that you get as a video editor is your track record. So, in the case of a beginner, that may be something that you can't rely on fully. 
After all, in most cases, it is usually not that big or could even be missing. Therefore, let it not come as a surprise that no one seems interested in what you have to offer. That explains why some beginners sometimes work for free just to get started.  
The encouraging part about it is that it will change over time once you get a great portfolio and a fantastic network.
How Much Does A Freelance Video Editor Earn?
As a freelance video editor, you can also make a handsome amount of money. It varies from one freelancer to the other due to the different number of video editing gigs they get. 
Various clients also pay differently. Freelance video editors with a stable flow of jobs can make up to $44k to $55k. For the experienced ones, the earnings can be up to $80k since their hourly rate can even be several hundreds of dollars.
 How Many Hours Do Video Editors Work?
As a freelance video editor, the amount of time you spend working as a video editor depends on several factors. A good example is the amount of work you need to complete within a speculated time.
If you have to do so much within a short period, you may find yourself working 24/7. On the other hand, you may only work for a few hours. However, if a company employs you as its full-time video editor, they will treat it as a regular 8-5 or 9-5 job, depending on the country you will be working from. 
However, just like most jobs, overtime is also common. 
Is Video Editing A Good Side Hustle?
If you want to earn extra money, do not hesitate to consider video editing as a side hustle. As long as you have the right skill set for the job, you can rest assured that you will make extra bucks. That's thanks to the many brands focusing on video marketing since videos have proven to be the most preferred type of digital content.
Besides brands, celebrities and influences also often use videos to reach their target audiences. If such parties hired you, video editing would surely be a great side hustle.
Conclusion
It becomes easy to tell whether the career is promising from the time you dedicate to video editing and how much you will earn. The necessary information is at your disposal. You are now in a better position to decide whether to consider the career.