Is Vlogging better than blogging? Despite the many responses you can currently come across on the internet, people are still trying to find better answers. After all, the responses come from different people with various opinions and beliefs. As for this article, it will kick off by differentiating between blogs and vlogs.
As a content creator, there are many channels that one can use to allow people to view your content. Currently, many content creators are vloggers and bloggers. If you consider the two popular options, you realize that they all have pros and cons. 
As a result, there are always many questions about whether Vlogging is better than blogging. Also, which one do people prefer? This section is the best place to get your answers for someone torn between Vlogging and blogging. So ensure you check out the details below.
What Is A Blog and a Vlog?
It is an online website where content creators share information about different topics. You can also refer to blogs as a weblog. Note that there can be as many writers as you like.
A vlog is a social media website or account where a vlogger posts videos; hence, video blogs are popularly called vlogs. The type of videos you post depends on your taste. 
From the definitions, you can tell that blogs and vlogs play one significant role: informative. In other words, they use these platforms to educate people on different things.
So, between vlogging and blogging, which is better? There is no definite reply to this question since it goes back to taste, preference, and your target audience. However, it is no secret that vlogs are more popular, especially among the younger generation. Why? Because they focus more on explaining various topics in no time while blogs give a deep analysis on a matter. 
After all, most people in this generation prefer simple means to understand complicated things. However, note that there is still a considerable share of people who still love writings and what they can deliver.
Are you hoping to become a professional internet celebrity and are looking for the perfect media for your content? If yes, you should know that vlogging and blogging are great. And what you need to evaluate is your preference and power since both have multiple audiences.
 What Is The Purpose Of A Vlog?
Generally, vlogs are videos that tell a story to their audience. Most of the vlogs you will come across are mainly personal. For instance, if you visit some popular vlogs, you realize they focus on traveling videos, routine videos, food videos, and many more. 
Note that you can also include written commentary on your vlog. Some experts comment that most vlogs get ideas from blogs since you can refer to blog + video as vlogs. 
If you are familiar with vlogs, especially on the video-sharing platform, YouTube, you realize that different people posts vlogs for various reasons.
Most of them are informative. But, but the topics they work on depend on the content creator. Usually, many vloggers post videos for fun, while others post them to earn money. The latter represents many vloggers since there are many full-time professional vloggers.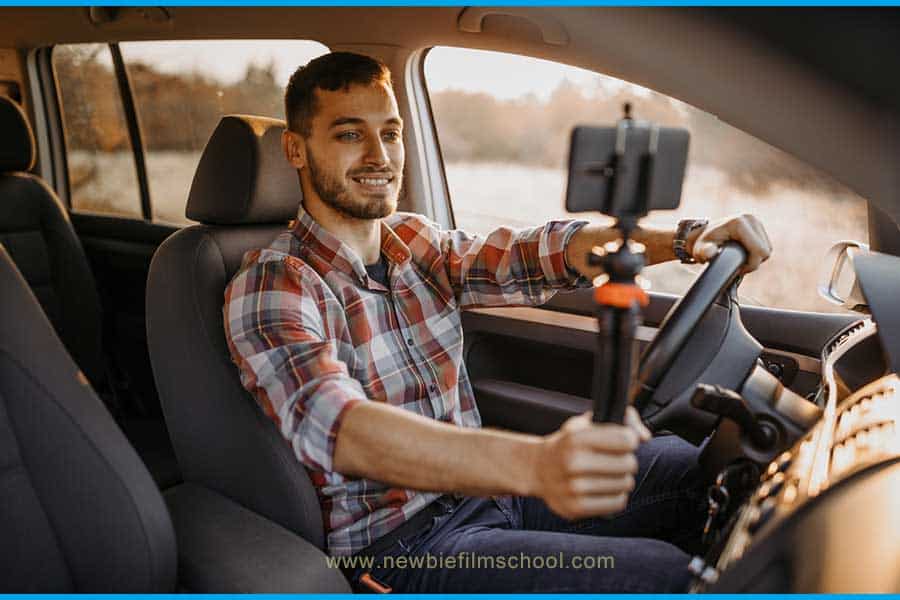 You earn money through advertisements and promotional videos. Note that YouTube is among the top platforms vloggers use since it is pretty easy to find and free hosting services. As a result, you can get a considerable sum of money without spending much. Also, YouTube is user-friendly since its terms and conditions are excellent.
What Is The Purpose Of A Blog?
Blogs refer to communicating to your audience via text or written words. It involves thinking of different discussion topics and writing about them or giving your opinion on popular topics. 
Under blogs, you find creative bloggers who invest in delivering content to their audience. Like all the other things people do, blogging also has a purpose. So what is it? 
A blog offers you a chance to write fresh content about various topics depending on your expertise, passion, interests, or trending topics. Also, it provides other content creators with a reference point to link their work. 
From the definition, every content creator can tell that blogs are more private since it doesn't involve exposing yourself to your audience. 
You build loyalty and trust with your fans through what you write. And naturally, writing is among the best ways to express yourself since it allows you to mention your feelings without dealing with some insecurities.
Today, It is no secret that vlogs tend to gather audiences faster since they focus more on the fun than informing the people. Additionally, their hosting options are free and most accessible.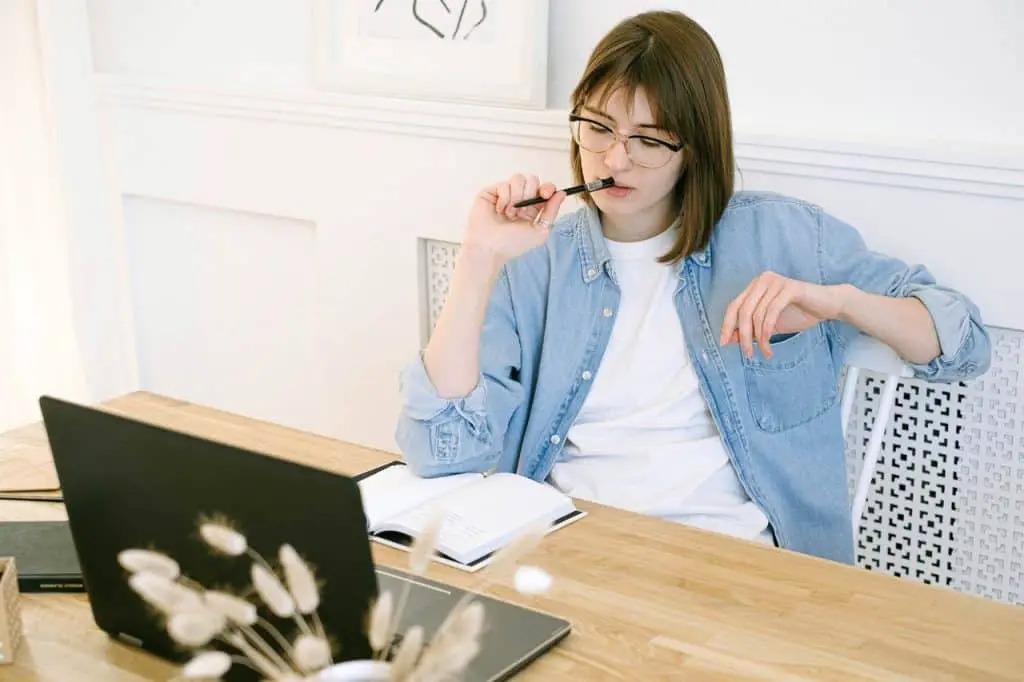 However, we have many influential bloggers with a good number of fans. All these content writers focus on creating good blogs that are trendy and offer the people what they want. 
The blogs will rank high in the search engines and often attract many new visitors. It is through these popular blogs do bloggers earn money through advertisements.
Vlogging vs. Blogging ( A Comparison)
There are various ways of comparing the pair when it comes to vlogging and blogging. Consequently, you will be in a position to choose the best option for yourself as a content creator. 
Naturally, blogs manage to deliver a deep analysis about a topic compared to vlogs. Why? They invest in providing all the essential details about the subject they choose. On the other hand, vlogs give a more summarised explanation on a topic. In other words, it involves the vlogger giving easy-to-understand and straightforward answers.
You realize why vlogs are more popular than blogs, especially among young people from the facts above. Currently, the young generation is focused on gaining information using the most straightforward ways. 
After all, technology has delivered some of the most effective informative ways that don't involve investing more time. We have most of the youths relying on simple snippets to gather information since they are less tiresome. Also, the attention span of the younger generation is reducing considerably.
If you view Vlogging and blogging from entertainment, vlogs are more popular. Why? Because you can express your thoughts and ideas better through videos compared to written texts. This fact explains why we have many vloggers gathering a considerable number of loyal fans. 
However, many famous bloggers have made a name for themselves and have a large fan base. The main reason for such data is that we still have many people who believe in the power of writing. These people prefer deeper explanations on various topics.
Naturally, you can tell that vlogs and blogs are terrific ways to share content with the audience. Many successful vloggers and bloggers are attesting that both options are effective. 
Therefore, you can tell that Vlogging and blogging are both effective methods with advantages and disadvantages. So, if you wish to choose between the two, it is a matter of preferences and taste.
Advantages of Vlogging
The bounce rate is relatively low due to the engaging nature of video content
There are high chances of ranking high on search engines
With the right content, amassing subscribers and followers is also pretty easy
Disadvantages of Vlogging
It will require you a considerable amount of time to create a single video
You also need other appliances, including audio enhancers, video editing software, and microphones. They are pretty expensive, especially the high-quality ones.
Vlogs page speeds are slower compared to their blogs counterparts
Its demanding nature makes it hard to be consistent
The ideal web hosting plan is also relatively expensive
Advantages of Blogging
Generating content doesn't take much time as compared to blogs
Over half of the internet users get what they are looking for via blogs
Starting a blog is relatively cheap since it doesn't need a lot of resources
The page speed of blogs, one of the factors that determine the ranking, is faster than that of a vlog containing the same content
The hosting plans suitable for blogs are also pretty low
Disadvantages of Blogging
Expect fierce competition given the significant number of blogs out there
Blogs also limit creativity as compared to vlogs
Their textual nature makes them prone to plagiarism since people can easily copy your content
If you want to gain a lot of traffic, which is something you can't afford to take for granted due to its importance when you want to monetize your content, you need to have other skills such as SEO
It is often hard to find returning visitors and subscribers as far as blogs are concerned
Having grammatical errors is enough to see you not ranking high on search engine results
What Makes More Money Vlogging Or Blogging?
Many content creators are either vloggers or bloggers. And it is no secret that most of them use these platforms to educate people and make money. The latter issue is something experts often try to analyze and conclude who makes more money between the two. It is an issue that content creators use to determine which path to follow.
So, who makes more money, vlogger or blogger? Unfortunately, you can't point out a direct response to this question. After all, both options can deliver a massive sum of money. In other words, you can make money using either of the two. However, vlogging is the simplest way to make more money since it is less competitive than blogging. So you can easily rank first on YouTube, get new views and finally gain the exposure you need.
Youtubers with millions of subscribers and views make a lot of money. But, they miss out on the earning opportunities that don't blend with YouTube. However, it is easier to monetize your blog since it is self-hosted. Bloggers can easily add all the ads and programs to make money.
Note that you can make money as either a blogger or vlogger, depending on your effort as a content creator. Vlogging is easier to establish and maintain compared to blogging. Hence, vloggers take less time before they start earning a lot of money. But, after a blogger establishes the site and all the necessities, they can quickly make an equal amount of money or more.
Who Is The Richest Vlogger?
As mentioned above, many rich vloggers are making millions under video-sharing platforms. One of these individuals is Jeffree Star, a famous American model, fashion designer, and YouTuber. This celebrity owns a make-up line where he has launched various products. According to a recent report, this celebrity earns the most out of Vlogging. 
His YouTube channel has billions of views and has an estimated net worth of $75 million. He is still quite active on YouTube; hence his net worth is likely to rise with time. Jeffree Star may not own the most subscribed channel on the platform, but statistics show that he makes the most. 
 The Verdict
So, is Vlogging better than blogging? For individuals who hope to make a lot of money without investing much, vlogging is the best option. After all, it is a more accessible area to explore compared to blogging. 
Not to mention, it is pretty easy to attract a large audience through vlogs. However, it is the best choice to make money quickly, and vlogging is the best way out.
 However, blogging is the better option if you are a writer who loves expressing yourself via writing. Note that there are still many people who admire or love the art of writing.