If you have a lifestyle YouTube channel then variety is your friend. People like to see different content on your channel. Often content creators get into such a dilemma at some point where they are not getting new ideas.
In such a situation, they start repeating the same old things. And the uniqueness which was in the channel is no longer there. What to do next? Well!  Let's explore here.
What Do Lifestyle Videos Consist Of?
Lifestyle videos get quickly viral among people. Such videos consist of daily life activities or anything worth uploading. In addition, YouTubers show insights into their life by sharing different parts of their day.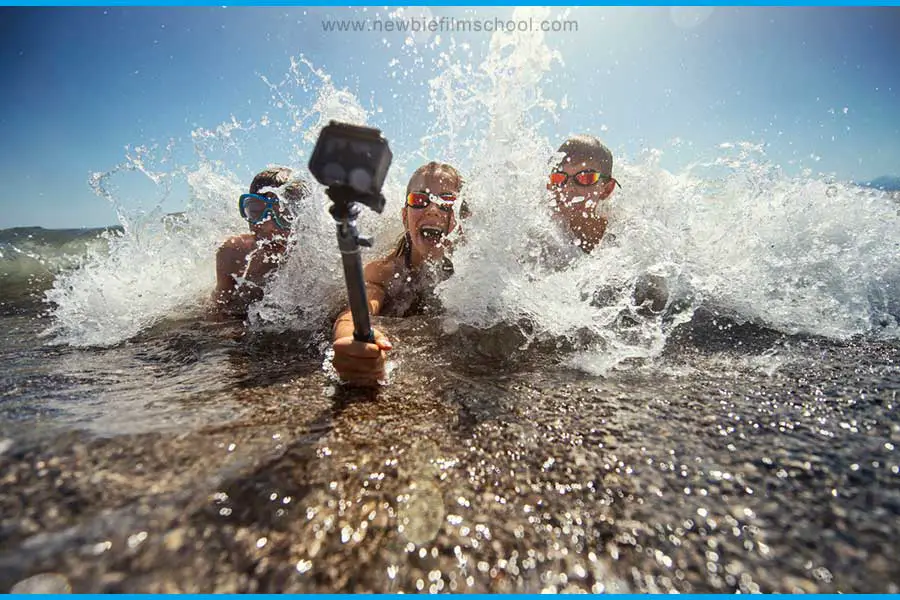 There are no specific niche lifestyle videos are on. Instead, they can be on a random topic that the YouTuber thinks of, from a day in my life to unboxing or tour. Lifestyle channels can jump on almost every niche.
What Are Lifestyle Videos On YouTube?
YouTubers with no specific niche are known as Lifestyle YouTubers. Videos on such channels are more about the inside view of the YouTuber's life. They often discuss their personal lives, events they went to, and interests.
It's all about sharing views and experiences. Such channels also tend to spread awareness among other people. Meanwhile, they have significant influence over the masses.
Topics may vary from travel vlog to anything essential about life. Lifestyle channels are famous because people love watching someone's life. It's like an escape from a stressful schedule. Or just a tour someone's planning and thinking what to expect.
20 YouTube Video Lifestyle Channel Ideas:
Here we have come up with 20 lifestyle channel video ideas that will be of great use to you.
1) Shopping Haul:
The haul is a video where a person shares his experience and views on recently purchased things. They share their non-biased opinion over the purchase and how much it costs.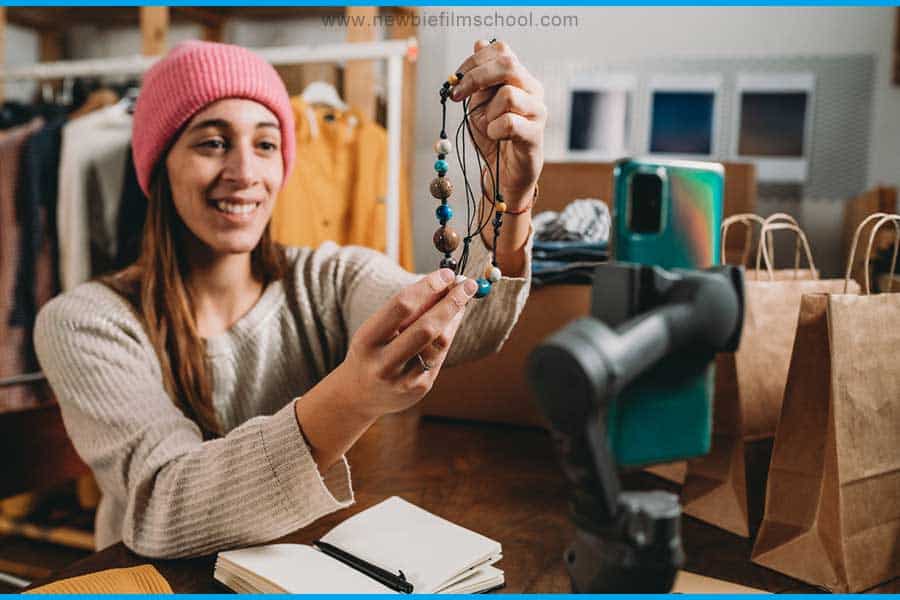 Shopping Hauls have been popular since YouTube came into being, especially in the beauty segment. You can also combine haul and vlog. It is a great category to work on as you might get sponsorship/affiliations/endorsements. 
There's only one rule in haul videos; stay true to your audience and don't be biased because of affiliation.
2) Review any product you use:
Reviewing any product you use daily isn't a tough job. Right? Because you use it daily, you are aware of its advantages and disadvantages. And, you are more likely to explain your points easily.
Suppose you have been using Aloe Vera gel for, let's say, five years. And, you have tried many brands, from so-called natural to completely natural.
Now, you know how to differentiate products by seeing their ingredients. Prepare your studio; you got an idea to work on! Review any product you use and feel it's worth a try.
3) Makeup Routine:
This is a kind of more girlish category. But there's a wide scope in this category. You will require deep knowledge of makeup. You can create videos on different types of skin and appropriate makeup for it.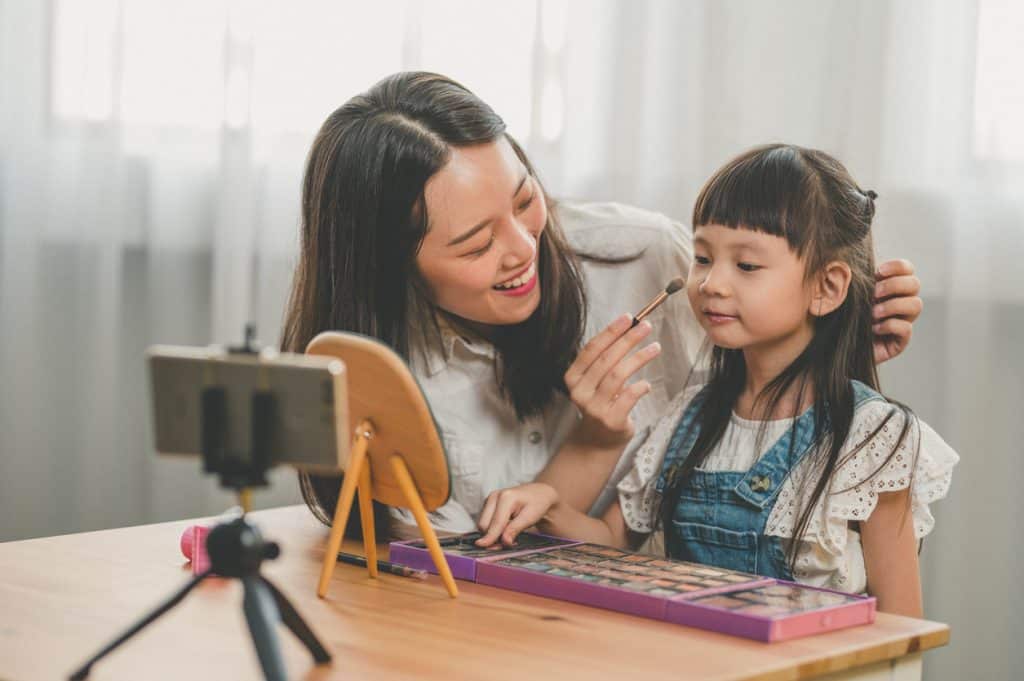 Meanwhile, you can also add Halloween makeup, movie character makeup, etc. Topics like natural-looking makeup, morning routine, soothing & hydrating skin, etc. You can guide a lot of beginners with easy makeup tricks. And you can also start a myth buster series for the young audience.
4) Storytime:
Everyone loves listening to stories. And, even the nerd kid has a funny story you would laugh on. So rewind and think of any comic event of your life. Your audience will love listening to your story, and they might even relate it to their lives.
So let it be your classroom story, or just a sports fail. You can also broadcast your viewer's stories if they share them. With story-time series, you can build a community.
5) Favorite:
If you aren't any Hollywood actor, people wouldn't care about your likes and dislikes. But, if you have a regular audience, I'm sure they will be interested to know more about you.
It doesn't matter if your community is small; it's about how everyone interacts. So you can discuss your favorite Netflix movie and why you love it.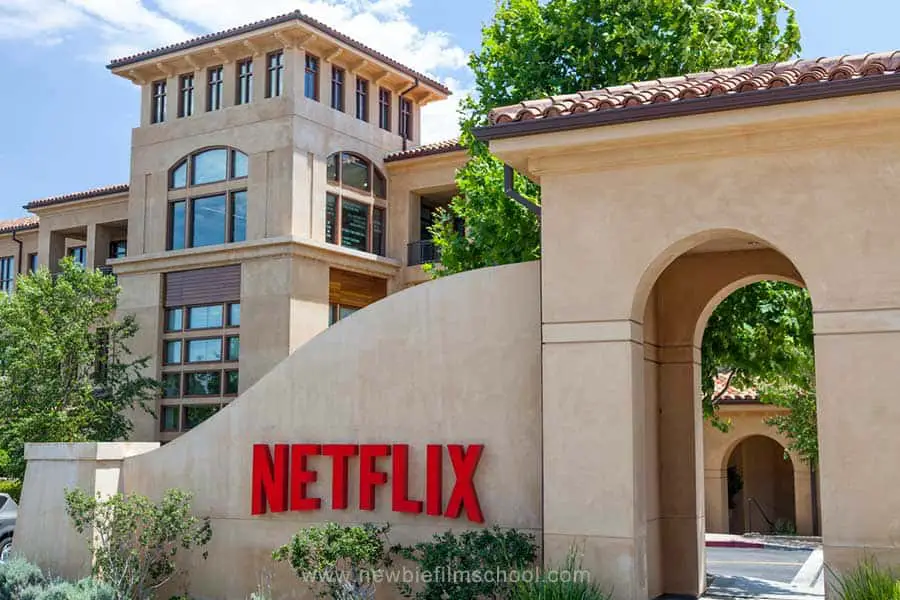 How is it different from other movies? And why others should watch it. Afterward, you can also make videos on upcoming seasons. It's like building your tribe.
6) Tags:
Almost every lifestyle YouTuber tags his family and friends. Your video can be on any topic, like cake cutting challenge with siblings. Or Life with tooth braces (ft. your best friend).
Or a reunion. A surprise visit to the Slovakian candidate (or any particular name you gave to that friend). It can be anything. Tag people you know, even the strictest teacher in your school.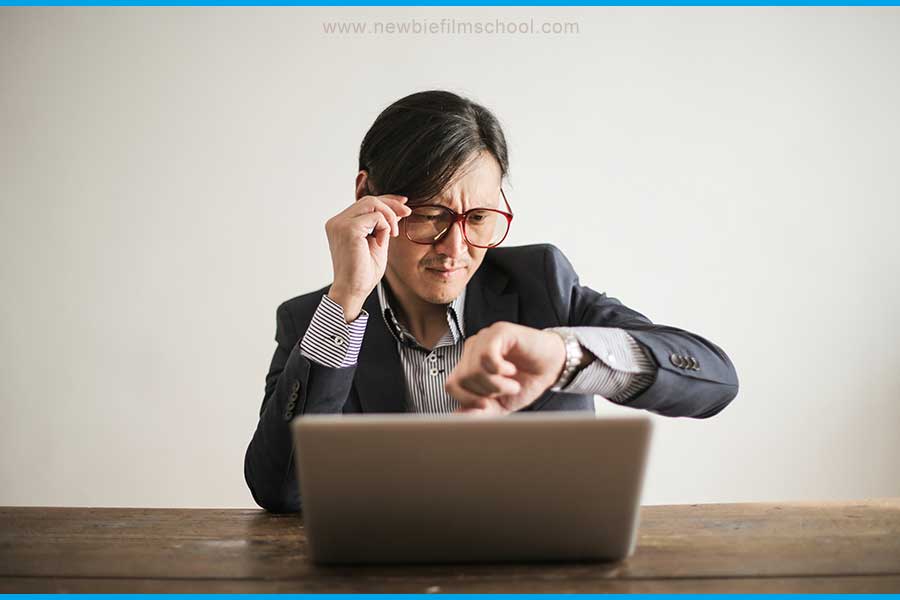 7) Productivity Tips:
Productivity is when you finish/accomplish a specific task within a time frame precisely—the utilization of time in an effective manner. A lot of individuals find it hard to stay productive. If you think you are productive and do things timely, you can help others.
People often spend a lot of time on different work and wonder how the next person did it in just 4 hours. Productivity tips videos are mainly focused on how to finish a task in lesser time in an organized manner and fewer mistakes. It might look easy on-screen but implementing such tips is a real deal.
8)  Workout Routine:
The best time to upload such content is in December. Upcoming New Year resolution and a routine video. Perfect timing! Just Joking, you can upload your workout routine anytime. People are focusing on abs, quads, or full body.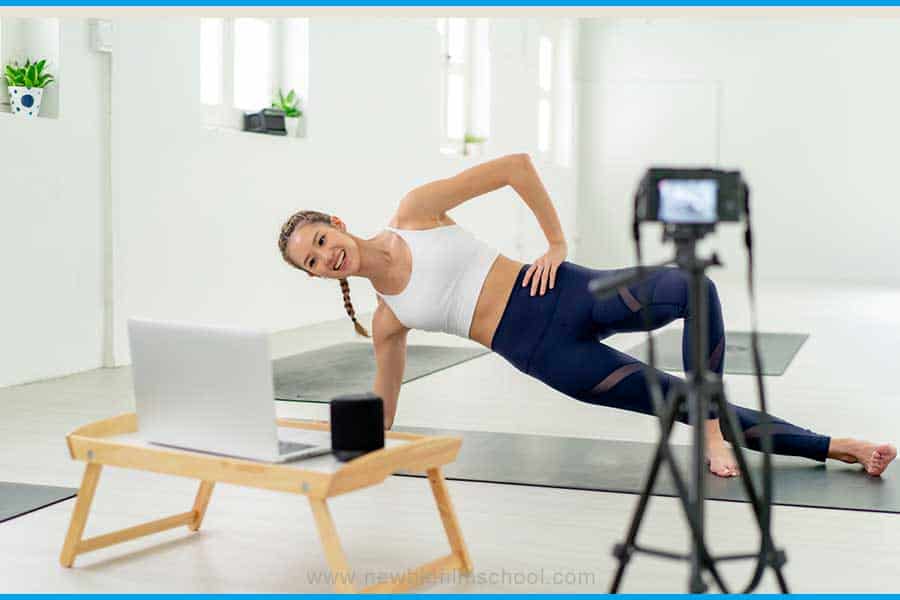 You can share safety tips, posture checks, and the importance of warm-ups. Share your routine from the first cup of coffee to the last meal. If you are into Yoga, share your Yoga routine.
Try a new routine and share their results. For example, 100 crunches/day for 30 days or 100 leg raises. Throw fitness challenges!
9) First Time:
It is a joyful topic everyone loves. Here you try things for the first time in your life. It can be, tasting the world's hottest chips or the roller coaster you have been scared of since childhood—anything you are doing for the first time. You can also indulge your friends in this.
Viewers would also love videos where you do things you haven't done for years. For example, riding the chain swing or eating any old-school candy (that's almost extinct).
The remarkable thing about such videos is that people know how that feels, yet people watch the video with curiosity and joy. So they can relate and feel the pleasure from your video. That's something unique.
10) Reaction Channel:
You watch existing content and give your spontaneous reaction. People love to connect with your momentary expressions and relate their reactions. This emotional connection would make them watch reaction videos. It's like a virtual person accompanying you.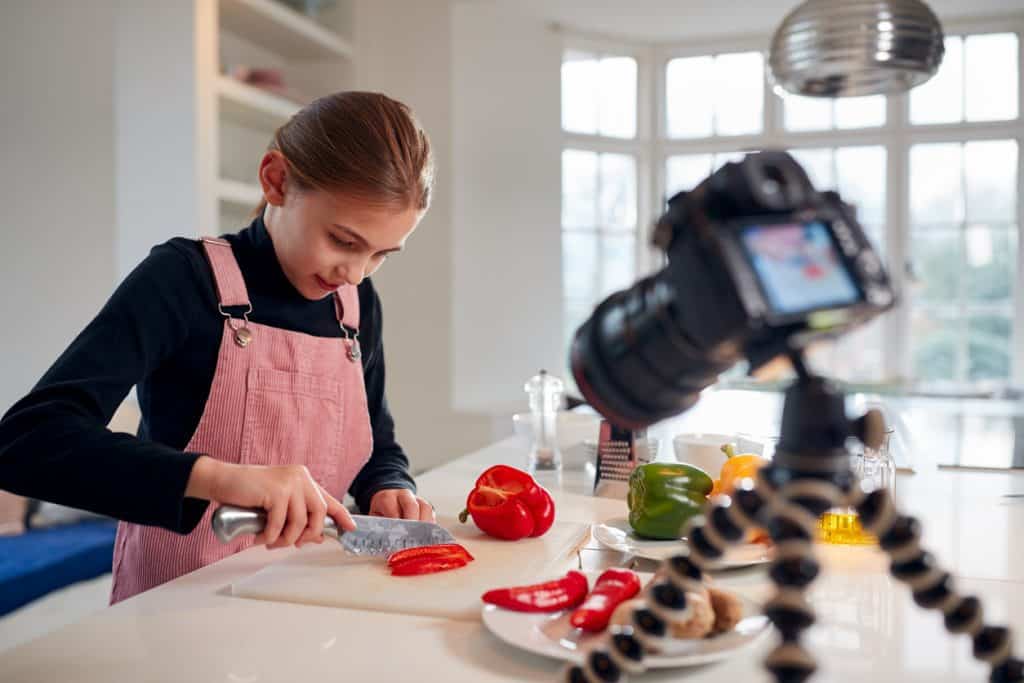 11) Cooking:
In love with cooking new dishes and experimenting with new recipes, try cooking videos. You can create a video uniquely cooking something. If you have a simple snacks recipe that is tasty, make a video on that. You can also make food challenge videos. Or eating challenge with a friend. A few recommended topics are:
Vegan food cooking
Street food challenge
Hotel-style biryani
My home Kitchen remake
Snack Time
Tasty yet healthy recipe
Weight loss/gain food recipe
Memory Booster snack
12) Video Production & Why YouTube?
You can show your entire editing process in this type of video. The techniques and methods you use to create such content. You can also discuss different video editors and why you use a particular editor.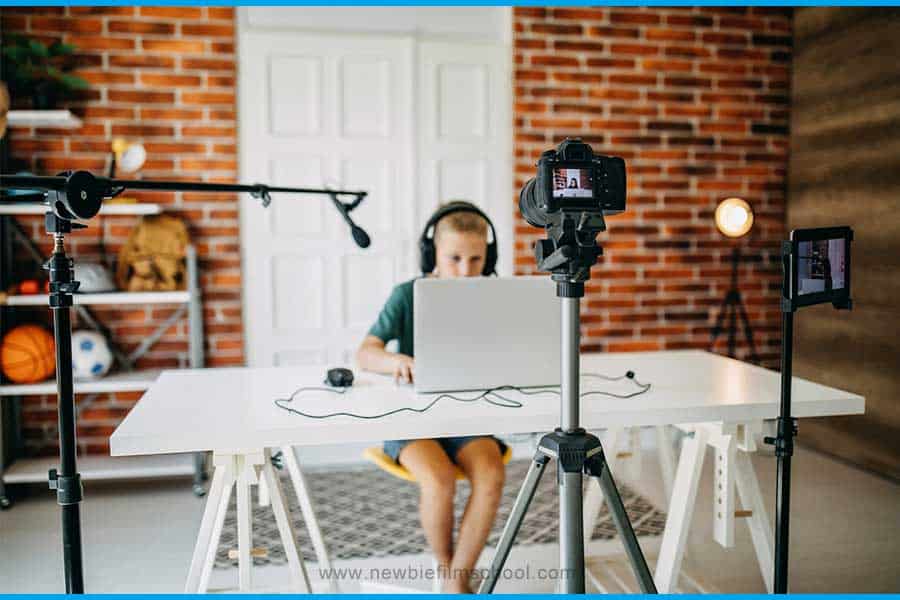 Secondly, you can share your story of why you started YouTube. What is your vision on YouTube, and what are your future aims. Is it for fun or to educate people?
13) Things I Do When Bored:
Everyone gets bored at some point in time. And, it's a recurring thing that can happen anytime. Oftentimes we feel bored, and there's nothing that entertains us. Even you might have felt bored. What do you do when bored? Share your ideas with your viewers.
14) Confession:
Have you ever done something wrong or unfair? It can be a mischievous activity you did in school or a lecture you and your friends didn't attend. Confess your fun story and how you feel about it today. People would love listening to such fun stories.
15) Gaming:
It's not necessary for you to be a gamer to upload gaming videos. You may be a noob still; you can entertain viewers. You can call your gamer friend and record a pro vs. noob gaming video.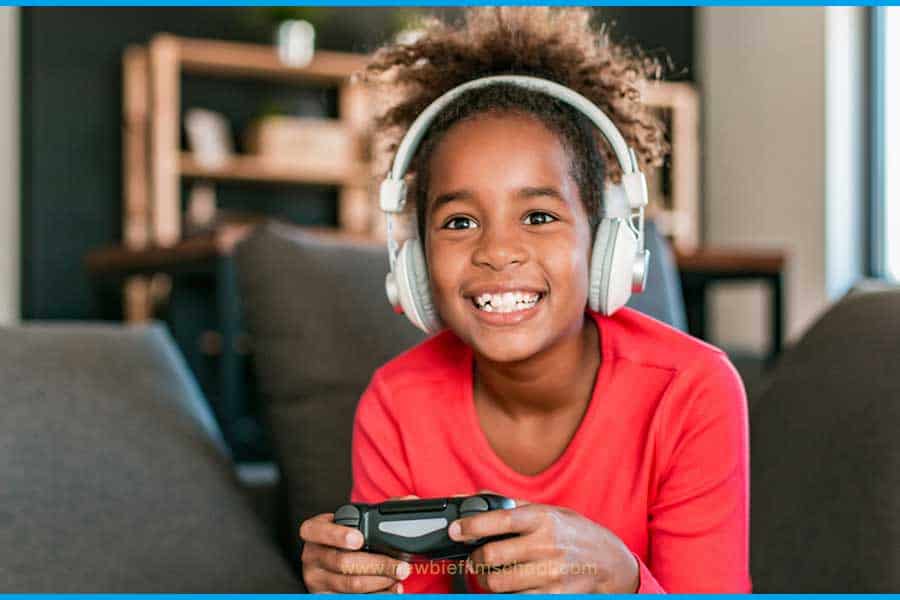 You may go for first-person shooter games or sports games. Because these games are perfect for pro vs. noob, if you play any game in particular, then go live with it. PRO VS NOOB is a hit.
16) Collaboration:
Collaboration with other YouTubers is a great idea to get freshness in your channel and gain new subscribers. Contact a YouTuber that's in your niche and collab with him. You both can create joint content.
Later on, you can upload it behind the scenes. It's an opportunistic way to meet new people and see the ridiculous growth of your channel.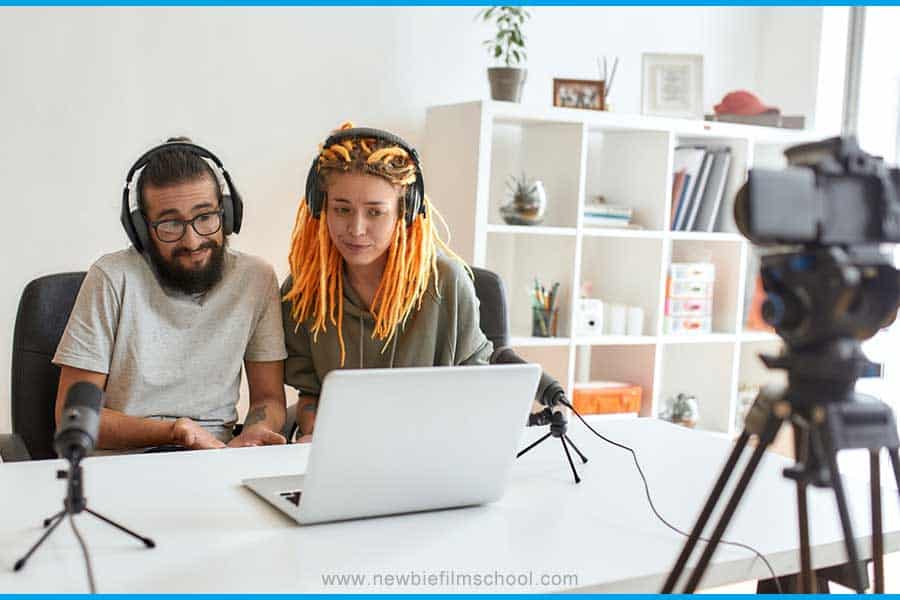 Meanwhile, people love watching collaboration videos, especially when both of you are their favorites.
17) Facts About Me:
Another interesting topic to work on is to share fun facts about yourself. Let's say performing a type of hand movement that's rare. About your hobbies and how often you do them.
Anything unique in you, for example, you can touch your nose with your tongue. It might sound absurd, but people will try it. If you have gymnastic qualities like bending or flexing, you can make videos on that. And, if you have god level-mobility, you can teach others too.
18) My Gadgets:
Viewers often ask YouTubers about the gadgets and accessories they use. And, if your viewers ask you about it, make a setup tour video. You don't require a fancy high-end setup to make such videos.
A creative, well-organized setup shall be more commendable. Those LED, RGB, and artistic backlights look cool, but it's not mandatory.
Being a lifestyle channel, you should stay real and show things as it is. Your setup is just a PC on a desk with a laptop beside and a white wall background, great! No need to add anything just because other YouTubers do it. Stay Real & Create valuable content.
19) Festive Special:
Every festival has its significance. We celebrate so many festivals and plan things in advance. You can make videos on how to plan a party, Halloween preparation, etc. Meanwhile, you can also advise about grooming and outfit. 
20) Q & A Session:
QNA is an interactive way to establish a connection between the creator and the audience. It allows your viewers to know more about you on different topics. Such sessions keep your audience engaged.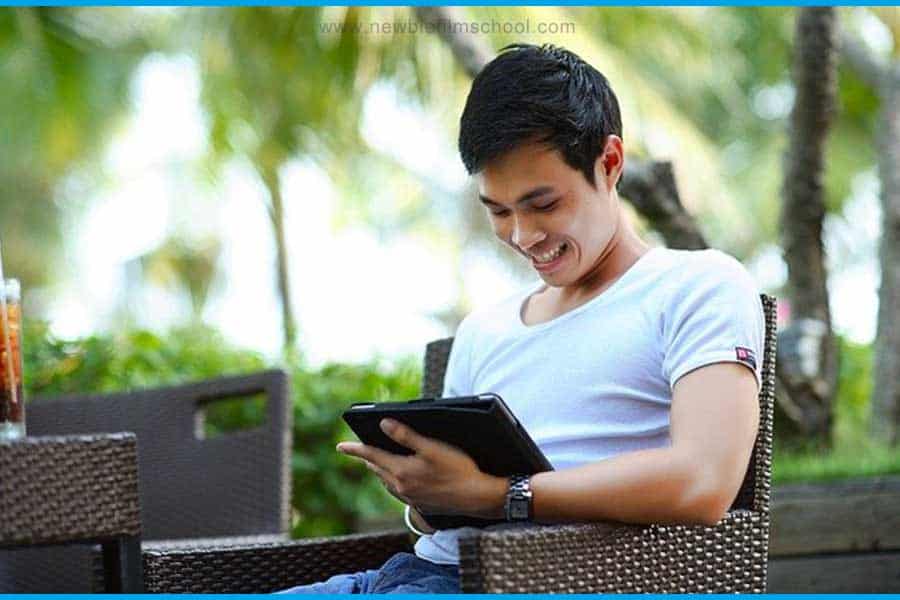 Mainly, you also get an idea about what the audience wants to see. QNA sessions can be live or recorded. Just shortlist a couple of questions and prepare their answers. Be polite, calm, and friendly in such sessions.
How Do You Become A Lifestyle Youtuber?
Becoming a Lifestyle YouTuber isn't an easy task but not impossible too. You can become a lifestyle Youtuber by staying consistent. Here's a list of things you should never ignore:
1) Think name of the YouTube channel that defines you and your content
2) Buy necessary equipment and tools. Like a camera or mobile phone, tripod stand, hands-free, etc.
3) Write down a list of topics you will work on, write at least 25 to 50 topics.
4) Make quality videos and excellent content.
5) Upload new content regularly, not necessary on the same days of every week.
6) Start new series that people enjoy
7) Make short videos of 5 minutes and divide the session into parts if it exceeds 9 minutes.
8) Go for trending topics.
9) Create playlists to categorize your work.
10) Interact with your audience through social media, polls, YouTube community, and QNA sessions.