What app lets you pause while recording? That's something that most videographers seek the answer to for obvious reasons.
In videography, the circumstances you are working under may not allow you to shoot continuously. In other cases, how you want the final footage to look may not be possible if you go for a continuous recording. It may be necessary to capture scenes at various angles to get the best in the end.
Some videographers have had to settle for other inconveniencing methods such as recording many individual videos for different scenes and angles and then join them later. Yes, it can be tiring and would mean spending a lot of time editing the footage. That's where some of the apps come in.
They have the Pause and resume video recording features. Therefore, if you want to pause, you can do that and then be able to continue once you decide to do so.
Consequently, you get a single recording for your complete video coverage. It is where the application lets you pause while a recording comes in handy.
What Apps Lets You Pause While Recording?
We list out the ten best applications that allow you to pause a video when recording and then resume it once you are ready to continue shooting..
Whether you are using iPhone, iPad, or iPod touch, with MoviePro, you don't have to wonder about what app lets you pause while recording. Besides Pause and resume, it has additional features.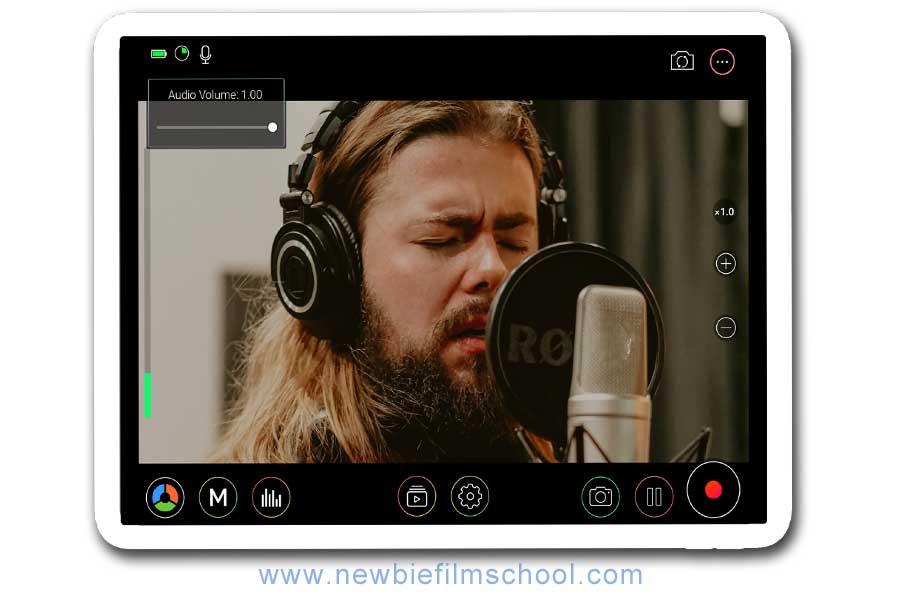 They work together to ensure that you create and edit videos that meet the professional mark. You get to record footage within the app using portrait or landscape modes, depending on what's best for that occasion.
It is possible to share the videos via YouTube and Facebook directly. It allows you to save the videos in Dropbox, camera roll, or both when it comes to storage.
Features
Allows you to pause and resume a recording
Possible to capture stills as you record 
You can set exposure and white balance manually using controls
The user gets to adjust the framerate and also choose 4K resolution
Zoom and set the speed too
Silent audio if a need arises
This app is also available for iOS users looking for an app that allows them to pause and resume video recording. It is also ideal for editing videos, which is an excellent determinant of how the final footage will look. You also get to choose between saving the videos and sharing them with friends and fans via social media.
Features
It allows you to pause in the middle of recording your video
Directly share your videos via social networks
Works with iCloud videos as well
Supports 4K resolution
Many filter options uploaded from the cloud, including hipster, sepia, and black & white
Suitable for video editing, including cutting and trimming videos
Besides allowing you to pause a video recording then resume once ready to proceed, this app also has other benefits. It is compatible with many social networks, including SMS, VK, Flickr, Tumblr, Evernote, Dropbox, Twitter, G+, and Facebook. Therefore, it becomes easy to share and save the footage depending on what you dim fit at that particular time. The simplicity and convenience are the icings on the cake.
Features
You get to shoot in both landscape and portrait modes
The video quality is impressive
Sharing with friends and fans wouldn't get any easier
It is possible to pause and resume the recording
VideoCam+ is another excellent solution that allows you to pause and resume video recording whenever a need arises. Therefore, instead of having many segments of the same recording, you record single footage. Besides, you are at liberty to pause once in a while and then resume when convenient.
Features
The videographer can pause then resume a recording
A shift from back to front and vice versa when in the middle of recording
One can add an animated GIF, filters, images, text, and timestamp to the videos
You can edit by trimming, deleting some areas, or changing the order of scenes
Exports to the camera roll and allows sharing via Instagram, YouTube, and Facebook, etc.
Feel free to zoom in or out by pinching
It is also one of the best apps to pause and resume video recording. It will ensure that you capture the entire scenery in a single shot. You don't have to capture everything since you can pause when recording is unnecessary and then resume once the experience is worth capturing. It is most suitable for recording sports events.
Features
The pause and resume function
Possible to change to or from front to back camera when recording
One can record and zoom if necessary when using the app
You can also delete either all the clips or the last clip
You don't have to record unnecessary footage thanks to apps like VidFuze. After all, you can pause if you don't deem it fit to record then resume when it changes. Vidfuze is free.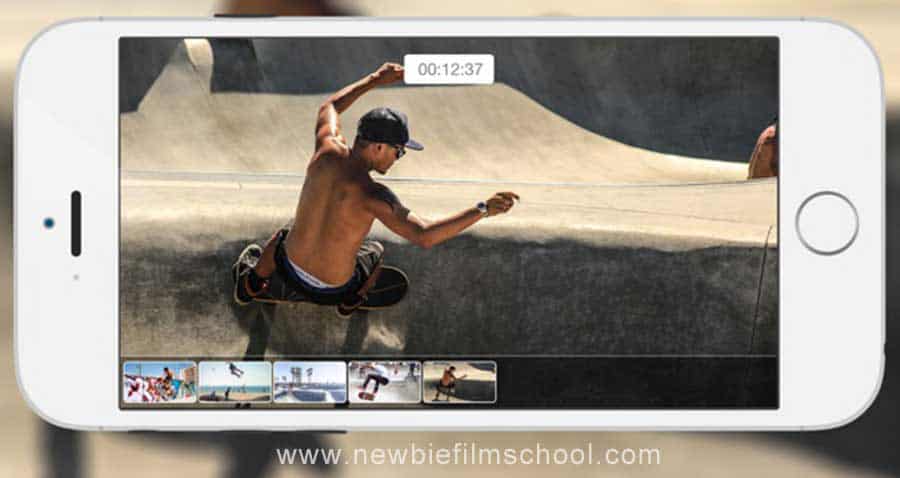 Features
Easy to pause and resume recording
It saves time and space
Ease of use
It is an app you can associate with four words; record, Stop, Pause, and resume. You can do any of that to your recording when using it. It can work with an iPod Touch, iPhone, or iPad. The best part is you can also swtich camera while using the pause.
Features
You can snap photos when in the middle of recording a video
Zoom while recording
Supports square video capture, portrait, and landscape modes
Automatic video stabilization
It saves you the time you would spend to edit, splice, and combine several video clips
8. RecordPause
Just as its name suggests, you can use this app will allow you to pause a recording so that instead of starting a new clip, you only resume the previous one.
Features
It has the Pause and resumes function
It is also easy to use
The app is also free
What app lets you pause while recording helps a videographer a great deal. With Paws Pause, you only shoot what's necessary and exciting. When you come to the boring part, you pause.
Features
Pause when the experience is boring, then resume once it goes back to being fun
Records high-quality, exciting videos
Deletes unnecessary footage
Ideal for mobile vlogging
You can work on more than one project simultaneously
This app comes in handy when you want to start capturing a new clip or stop recording once you are done. Equally important, you can pause it and resume late when recording is relevant or once you are ready to continue shooting.
Features
Allows you to add a customizable watermark logo to your recording
You can either start, pause, resume or stop recording depending on what's right at that time
Easy to remove the last video sequence
Can you pause filming on the iPhone?
iPhone's native camera so far doesn't have a feature to pause recording. However, the apps like MoviePro, PauseCam, etc., allow you to do so.  
Final Words
Now you know what app lets you pause while recording. You don't have to record tedious and unnecessary footage. Neither will you have to spend a lot of time integrating various clips.
All you need is to get one of the above apps to start enjoying multiple benefits. For instance, you save time, effort, and storage space. Some are free while others come at a price, but you can rest assured that they are worth every penny.