How can I teach myself video editing? Over the years, experts have given different responses on the matter. So can you really self-learn editing videos? Yes, we will cover in detail how you can educate yourself and become a professional video editor.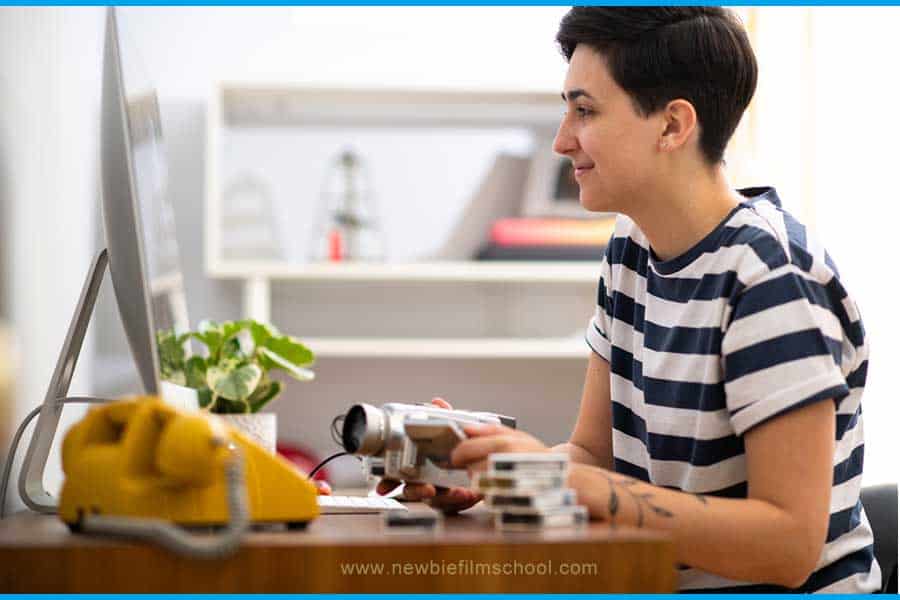 If you are passionate about videography, joining a University to study a four-year course on films or the surrounding areas may not mean you will become an excellent editor. ( check our article on this here)  
Also, no university offers a direct course in video editing. You will learn it as part of another course. The best way to learn video editing is by practicing. After all, it is no secret that the best teacher you can have is failing. As you practice, you can quickly point out your mistakes and solve these problems.
Ensure that you experiment with various videos such as music videos, documentaries, narratives, advertisements, and many more. 
If you are thinking of self-learning yourself to become a professional video editor, you need to work on various projects and create your portfolio. This activity allows you to get the exposure you need so that clients can see your work. 
Professional skills of any profession, including video editing, come with time. As a result, practicing is the best way to teach yourself video editing. Of course, you can also consult different online resources such as how-to-do blogs, YouTube, and many more.
How Do I Start Learning Video Editing?
Most aspiring video editors prefer self-learning video editing since you don't have to invest four years of your time studying a generalized course. As a result, we currently have thousands of people who wish to learn all the fundamentals to become professional video editors. Fortunately, this article is the best place to gather all the answers on the matter.
To become a professional video editor doesn't necessarily mean you need to have the skills of an expert initially. After all, you are just learning. The point is, you have to know the basics of video editing.
Later, download all the resources you come across and search for educative tutorials on YouTube or Blogs. As a starter, the most important thing is practicing. Therefore, take various footage and create a video despite the quality as long as it is watchable.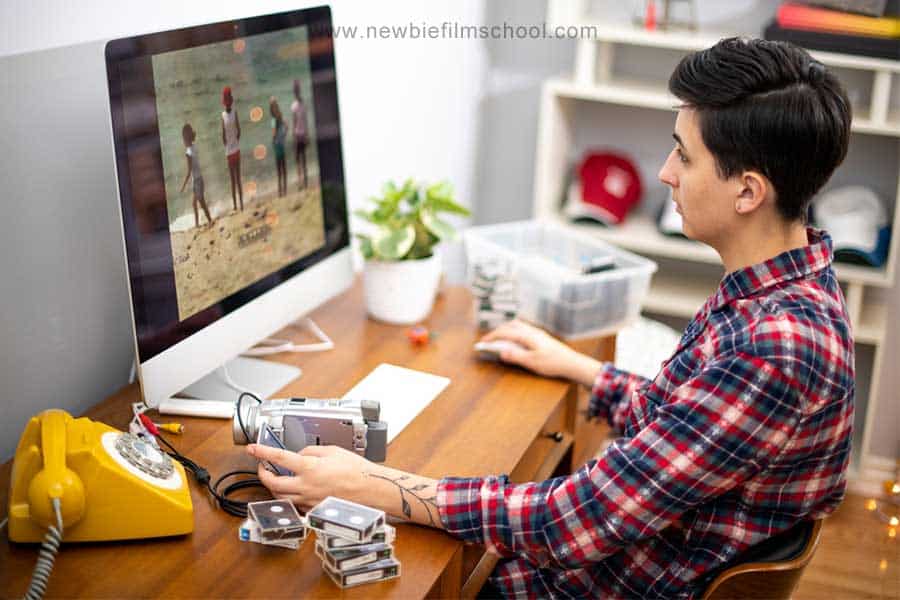 Note that most beginners don't have enough finances to subscribe or pay for different software or applications. Therefore, you need to settle for the free ones. Ensure that you research all the options available before deciding on one. You can also choose to experiment with different video editing applications. Some of the best video editing applications include:
Corel Video studio
Light WorksFinal Cut Pro
Sony Vegas Movie Studio
iMovie
Firstly, you may have no idea of what to do, download an application on your smartphone to guide you on the basics of video editing. 
Most of the apps are easy to use, friendly and accessible. Start by getting yourself familiar with exporting videos, creating clips, and adding music on your phone. 
After you feel that you are comfortable with editing using your phone, try using your laptop or desktop. 
You can make your learning process simple by using the slow transition process, where you slowly move from editing videos with your phone to editing them with your laptop.
Many people believe that you need expensive applications and a popular mentor to educate you to become a professional video editor. However, that isn't true. 
It is okay to have a mentor who knows the ins and outs of video editing. But, if you don't have one, don't let it pressure you. You can make it by practicing the basics and creating a portfolio that gives you the exposure you need. Also, you can comfortably use the applications available and get the hang of video editing.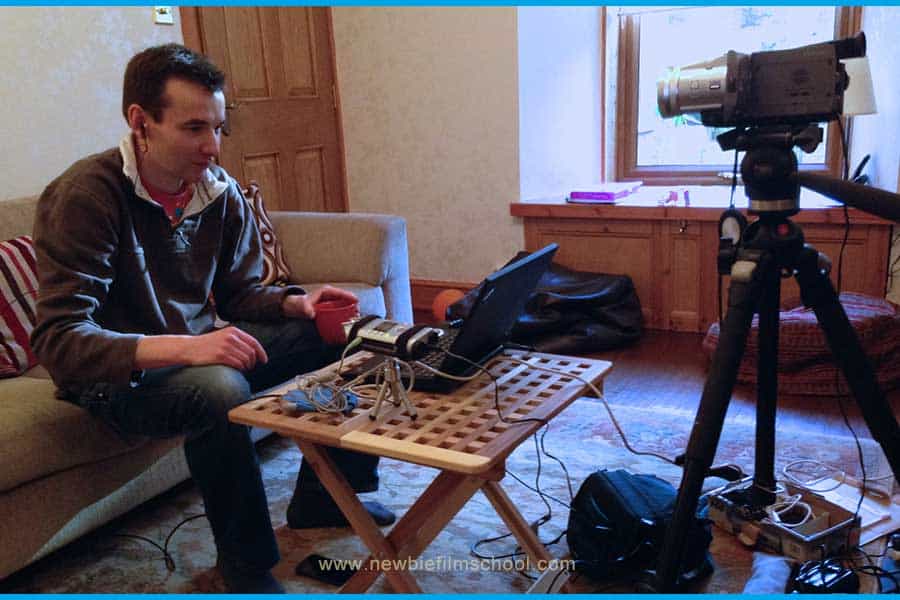 What Skills Do Video Editors Need?
Before jumping into the world of video editing, you must know what skills a video editor needs. Before allowing you to understand the fundamentals of video editing, here are some top skills you need to master as a video editor:
Learn Storytelling: Knowing how to tell a story in videos is vital. Knowing how to structure stories in your videos will help you direct your audience's attention when you are explaining the process of editing a video.
Learn Editing Basics: Knowing the basics of editing lets you understand what you are doing when editing. Learning the basics of keying, levels, effects, and transitions will help you in future projects.
Technological knowledge: Knowing the basics of information technology behind video editing helps you to advance your skills. Knowing how to use various software programs will allow you to manipulate your videos more effectively. Also, you need to know video compressions, video formats, codecs, hardware patching, etc.
Attention to detail: A good video editor needs to pay attention to all the necessary details in the footage and highlight them in the final video cut. As an aspiring video editor, you need to know that details are everything. They determine your level of accuracy in a video, and naturally, this fact is what attracts people to your videos. As a result, it is quite an influential thing video editors pay attention to as they create videos.
Good memory: Generally, a video editor tells a story with edits. In other words, they give footages flow to narrate a story. As a result, a good video editor needs a solid memory to know the order of the video content. Some scenes don't follow the correct order. Therefore, a video editor needs to assemble them in the correct order.
Follow through the entire project: Once you start a video editing project, it is essential to understand that the job only ends when you get the best final video cut. Therefore, a video editor must be persistent until they achieve the best video that meets the client's needs.
Active listening: As you work on different video editing projects, you realize that the client's instructions are essential. They determine if they will love your final product or not. This fact emphasizes the benefits of being a good listener since you understand what your project requires. Also, a good listener knows when to ask questions and the best questions to ask.
Flexibility: Being flexible ensures that you are willing to compromise in different situations. Of course, as a video editor, you work with content creators, directors, producers, and the entire production team. Therefore, the final video needs to meet everyone's expectations. And this is where the flexibility detail come to the rescue.
Proper Networking channels: Video editors need to build the right connection. In other words, you need to understand and know the right people in various departments. How do you do that? Attend workshops and make friends. Note that it is through these channels that you learn of some of the best video editing opportunities.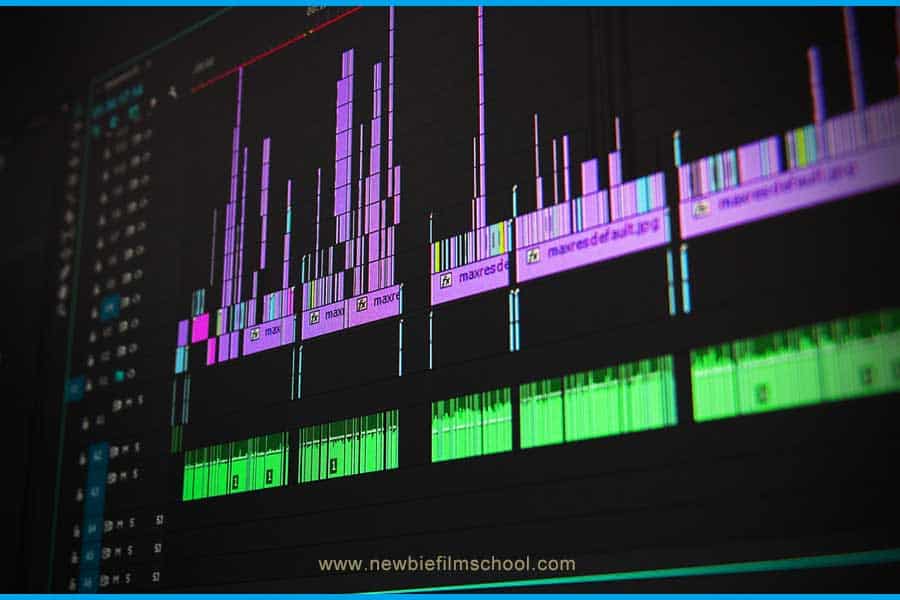 Is It Hard To Self-Learn Video Editing?
This question is pretty popular among many aspiring video editors. After all, it helps them get an idea of what to expect during the learning journey.
So, is it hard to self-learn video editing? It is initially tough to learn video editing without any expert hand holding you in the editing process, but if you have the perseverance and are committed to putting your dedicated effort into self-learning, exploring editing becomes more enjoyable than being hard.
Every person who wants to be a video editor needs to know that practice makes perfect. This principle is what drives some of the best video editors in the market. 
Learners need to research the various video editing applications available and familiarize themselves with all the necessary skills. Why? Because students need to edit many videos as they create a portfolio that clients can see. 
Of course, the first projects won't be perfect after all; you are a newbie. But, failure teaches you some of the best lessons in life.
Also, it is perfect to consult various resources such as online tutorials, how to do videos and many more.
Note that you can get some of the best advice from the internet since they are many experienced professionals. As long as you want to learn and persist, you will eventually become a professional video editor.
Steps To Teach Me Video Editing
Many people often start learning video editing but end up giving up on the course after facing setbacks. However, this section is here to ensure that you know what to understand by highlighting the essential steps of learning video editing. Check them out!
Choose the right software. There are many video editing applications available hence you need to research all the options available. And settle for the right choice.
Learn all the basics of video editing from the software of your choice
Get a computer to help you edit
Edit to tell a story
Keep editing until you have a hang of almost all the things
Work on a real-life project to confirm that you have the necessary skills and form the proper network channels
Learn crucial terms in video editing
Where To Find Free Video Editing Tutorials?
As a beginner without direct connections with experts in the field, you need online tutorials to guide you on the best career moves. Fortunately, you can easily access YouTube. The video-sharing platform features multiple informative videos that explain critical things every aspiring video editor needs to learn. 
Of course, there are many YouTube channels with video editing tutorials. But, you can effortlessly settle for the best option by considering the comments, the number of views, and the likes. They give you a great insight into what the video includes and if it is worthy of your time.
Also, all you need is a strong internet connection to access these videos. Check out these YouTube channels – AV ULTRA and Justin Odisho. You will have a ton of information on editing basics, video effects, motion, various video editing software, and the video editing process.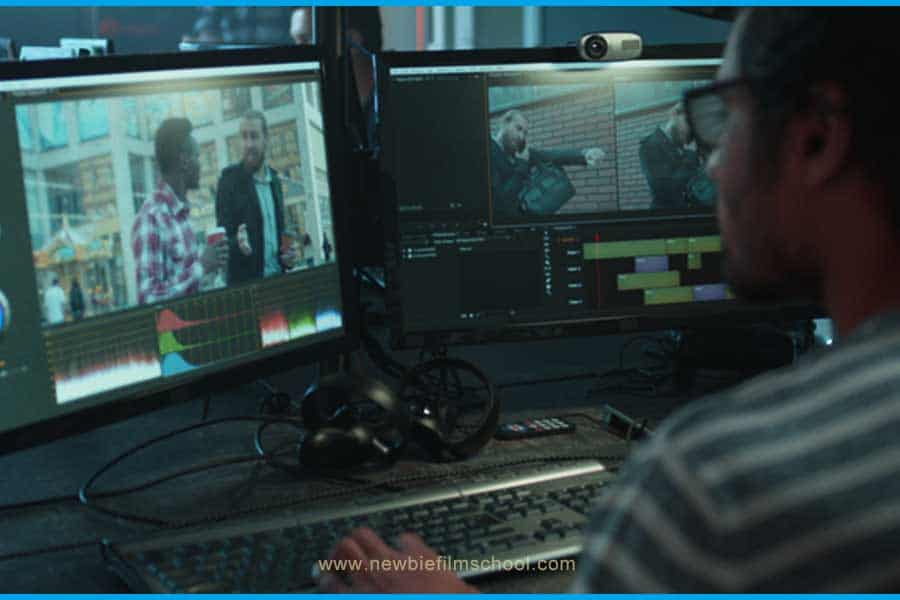 The Best Free Video Editing Software For Beginners?
If you are looking for the best free video editing software, then Filmora Video Editor for Mac and Windows is an excellent choice for beginners. 
It features incredible features that improve the overall final video. Also, you can comfortably make powerful videos at a fast rate. Note that the Filmora editor helps beginners take their experience and skills to the next level. Other than beginners, it is a comfortable software for intermediaries since it is user-friendly.
Many advantages come with this software, including a user-friendly interface, good tools, many effects, and many more. Plus, it operates on Mac and Windows hence an excellent choice for everyone. Start your video editing journey with Filmora for a beautiful learning experience.
Conclusion
Video editing is quite a marketable course with thousands of opportunities arising every day. As a result, many people aspire to join this profession. However, like all the other professions, you need the right skills to qualify as a video editor. But, above all, you need to be passionate about editing and storytelling.