It can be easy to feel overwhelmed when you're trying to start editing videos you've filmed on your phone and then uploading them to YouTube. Yes, taking good videos for your channel is crucial as it helps engage the audience; however, the secret to engagement is how you edit the videos.
If you are an experienced vlogger, you probably know how talented a videographer is or the type of camera he uses; the key here is video editing. The edit sets the narrative, but getting into video editing seems daunting for someone new to this. So, you need to concentrate on the critical elements involved in video editing and how they will help you.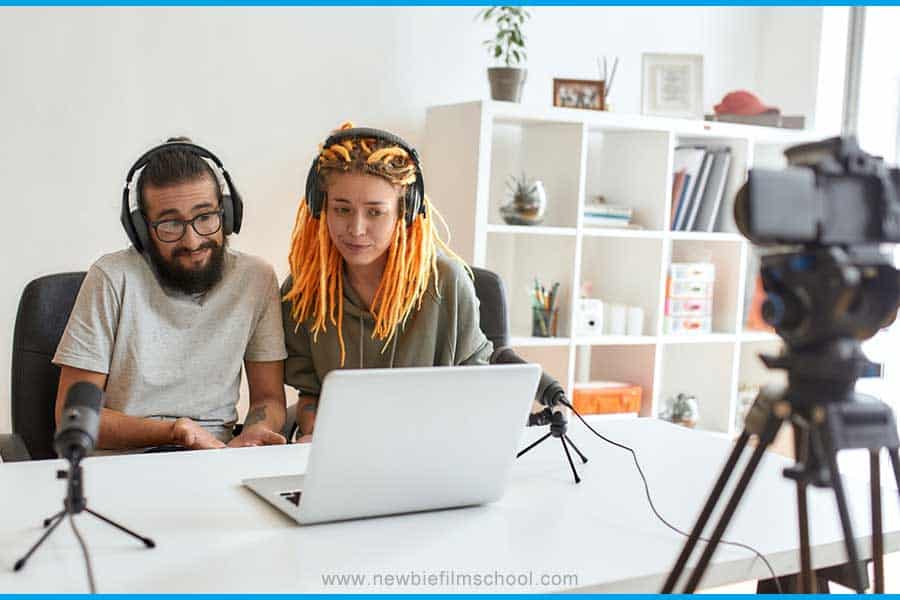 So, What is the most critical thing to you in a video editor? Is it easy to use? Speedy workflow? or some other aspect like mobile editing? Or is it instead of the price point and your budget?
What's the very first thing you do when you open a video editor, the first thing you look for when you're trying to find a new video editor to use?
How much are you willing to spend on software? Or, what's your time budget for learning this skill – something that requires a lot of practice.
So, one question remains.
What is Do Most Vloggers/ Youtubers Use To Edit Their Videos? You can use any editing applications, such as Premier Pro, Final Cut Pro, Sony Vegas Pro, iMovie, Wondershare Filmora, and many more. 
Currently, one of the top video editing software is the Premiere Pro. It is the top choice thanks to three main reasons:
The software is cheap but professional 
It is easy to use
The software is famous 
Some of the most successful YouTubers, such as Pewdiepie, use Adobe Premiere Pro. His channel has over 105 million subscribers and uses Premiere Pro to edit his videos. 
Therefore, YouTubers should use Adobe Premiere Pro since you can probably do anything with it as long as you are creative. Other software do just fine, but they are a bit expensive compared to the services they offer. 
But, many more applications can do pretty much what you can do with the Premier Pro. But before coming to that, let's look at what YouTubers must consider before editing their videos.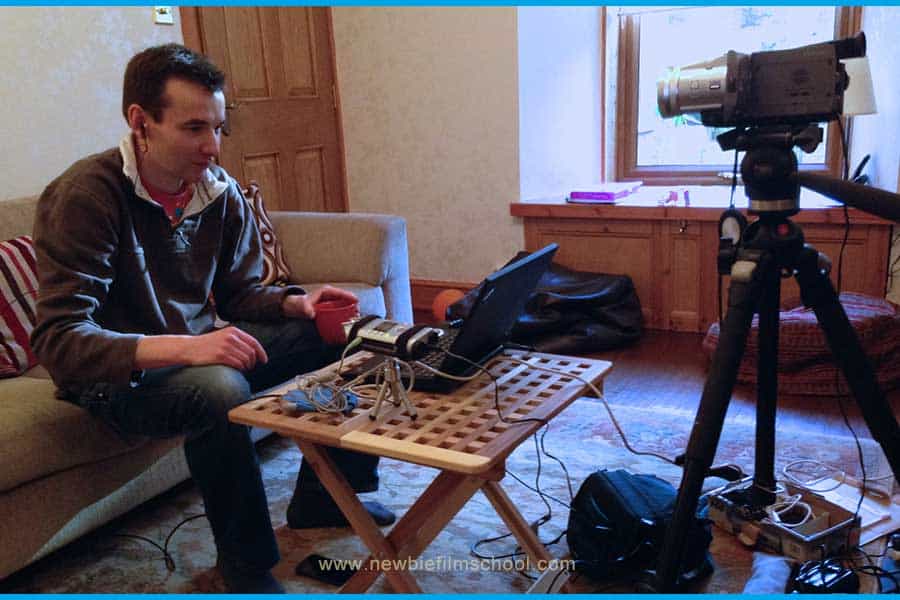 5 Things YouTubers Consider Before Editing Videos
If you are a beginner and want to start editing videos, there are a few things that you must have to keep in mind before editing your videos.
1. Planned Strategy:
To be like a professional Youtubers or Vlogger, you must have a planned strategy to create a successful video. You can't just randomly select the topics and shoot random videos. The key to success is proper planning. Your content plan should include your flow of the script, the video length, and your presentation pattern.
Planning your video helps you follow a specific pattern for editing your videos in the future.
2. Purpose of the videos: 
There are different types of videos; YouTubers use depending on the information they wish to deliver to their audience. As a result, we have various videos on YouTube depending on the genres a YouTuber prefers. 
Note that the editor needs to understand the objective of a YouTube video and the information they wish to transfer during the editing phase. These facts guide them on the details to include or cut out. 
3. Editing skills: 
It would be best to understand video editing fundamentals like video effects, transitions, audio effects, video transitions, etc. So, make sure to do your homework before starting editing anything.
4. The Target Audience:
For example, creating an educative video needs to be well-detailed with the necessary visuals. So before editing, identify your target audience, the information they require, and what you wish to deliver. Not All Video Edits are Equal.
5. Type of software to use: 
Currently, there are multiple applications that YouTubers can use to edit their work depending on their needs. For instance, if you are a newbie, the iMovie application is the ultimate option, while the experts often use the Adobe Premiere Pro. Therefore, it is essential to understand the software that fits you best before the editing process to ensure that the output is worth it. 
It would be best if you found software which has all the features and is easy to use & fast. However, the free software may not be so good as paid ones in terms of features or functionality.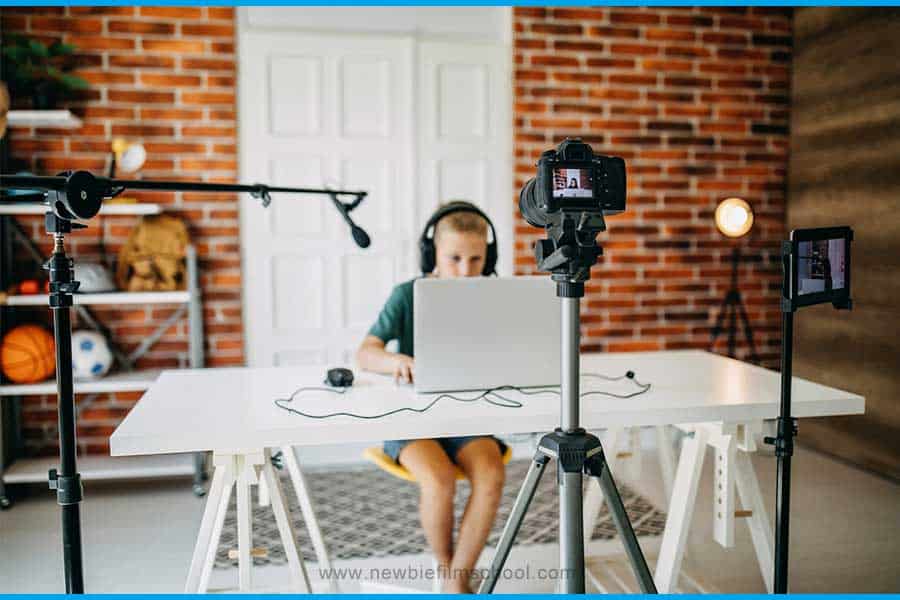 10 Popular Video Editing Software For YouTubers:
Currently, YouTube is the video-sharing application that dominates other apps due to its ability to accommodate everyone. 
Fortunately, technology keeps improving things since many video editing software can enhance your video quality. So let's check the top ten most popular video editing software YouTubers use and why they settle for them. 
1. Filmora Video Editor:
Filmora is a great editing tool that includes powerful built-in editing tools. It is quite a capable application that suits both beginners and professionals, making it an excellent choice for all. 
The main highlights of the software are its user-friendly interface, simplicity, fast processing speed, and software's compatibility with almost all the PC operating systems.
This software supports multiple video formats such as MP4, MOV, MKV, AVI, AVCHD, etc. You can access skills such as editing, rotating, splitting, and trimming. 
It is among some YouTubers' favorite software when editing. The application is currently available in the Apple store. If your budget is tight but looking for a solid editor, then the Wondershare Filmora application is excellent. 
2. iMovie: 
It is an application that focuses on YouTubers that don't have powerful editing skills. In other words, it is an option that perfectly suits beginners.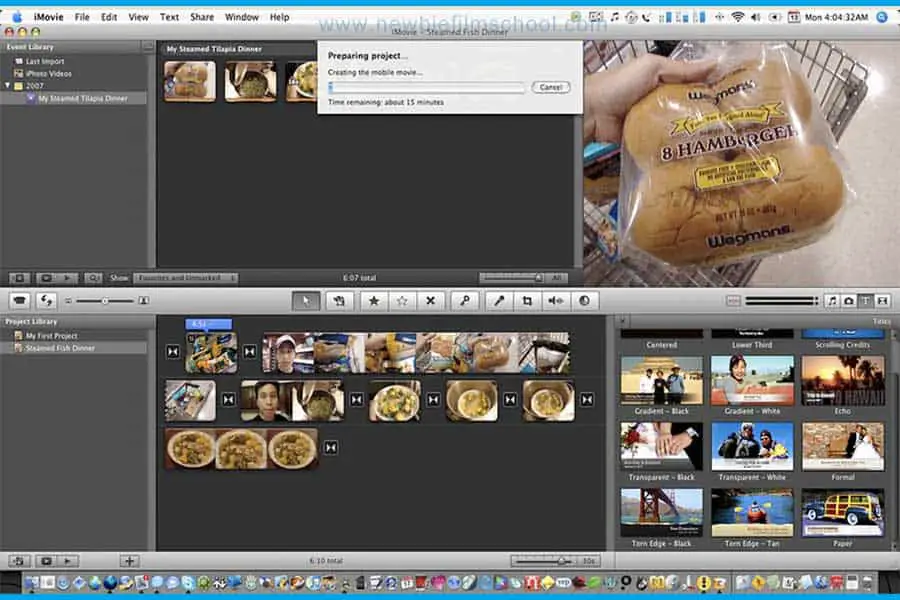 The editing process using this application is fast. You can easily cut out the unnecessary parts, add subtitles, include background music, color correction, export various profiles, and trim the images to fit the screen. Besides, the iMovie is an easy-to-use platform.
3. Adobe Premiere Pro:
As mentioned earlier, this software is the most popular choice among YouTubers since it delivers professional videos that are eye-catching and well-detailed. 
Besides, it includes special effects that you can get in other applications to create a professional-like video. However, the program requires a powerful computer with RAM not less than 16GB, and you need a decent GPU.
If you want to create professional videos, the Adobe Premiere Pro is the best choice. Besides, the application is cheap, professional, and easy to use.
4. Final Cut Pro: 
Final Cut Pro is a very professional editing setup popular among media professionals and is an excellent choice for people who have entirely adopted the Apple ecosystem. 
The trial version is free for 90 days, and then it comes with a one-time purchase fee. However, the application isn't practical on Windows; hence you need a Mac to use. Also, it syncs with various devices such as Apple TV, iPhones, iPads, and laptops. It's also one of the best video editors for Mac to edit videos on Mac.
5. Adobe Premiere Elements: 
Adobe Premiere Elements is a beginner's version of Premiere Pro. This tool is another Adobe editing product that can help YouTubers edit their videos. It is an excellent choice for YouTube beginners that includes all the essential editing features and teaches you ways to use the simple elements to improve your videos. You can use the software on Windows.
6. Davinci: 
Da Vinci is professional and advanced software that is much ahead of other software. The media industry adopts it for a powerful color grading system that delivers the best color choices for your videos.
Besides, the application includes impressive features that can quickly satisfy every YouTuber's needs. Fortunately, it is not very expensive as it seems. But the hardware demands may be high.
If you join the pro option available at $295, you can access more features and future updates that aim to improve your video quality. Besides, the application is compatible with Mac, Windows, and Linux.
But, it requires you to have a powerful PC since the program is resource-intensive and then takes up considerable space on your computer. Unfortunately, the plugins aren't as powerful as Adobe premiere, but the software is getting there.
7. Kdenlive Application: 
It is no secret that your editing skills determine the editing platform you settle for, and with time, you improve the platform to use as you become more experienced. 
Currently, if you are a beginner, one of the best applications you can kick off with is the Kdenlive. It is open-source software that includes two special features, the ripple insert and the delete across-track option. These options are excellent choices for newbies, plus the application is easy and convenient to use.
8. Shotcut:
Shotcut is an open-source, free video editing software. This cross-platform application is available for Windows, Linux, and Mac. It is compatible with innumerable video and audio formats. It supports multi-layered video editing, adding external effects or transitions to the video clips, and several other essential editing functions. You can also do simple color correction and make titles with the help of a timeline.
9. Olive: 
Olive editing app works almost similar to the Final Cut Pro. You can easily manipulate a video's timeline while everything else remains the same. Besides, the simple software includes a user-friendly interface and slide tools that improve your video quality. 
Note that the available features under the Olive software are simple hence perfect for beginners and people who don't wish to achieve overly-professional videos. 
10. VSDC: 
The VSDC is quite a good option for professionals and beginners. There are free and paid subscriptions depending on your needs. Therefore, you can settle for the right choice depending on your taste and preference. Of course, the free versions will miss some advanced features that significantly impact the video's quality.
However, the free option includes multiple basic features that newbies can comfortably use at all times. Despite being paid software, the VSDC application is among the cheapest editing tools available. It costs $19.99 annually, which is barely $2 monthly. Check out this editing tool today and easily edit your videos to achieve the right content.
Before purchasing any one of these, it is vital to dig into the trial version to suit your style and liking.  
Please Note: Today, the market is flooded with video editing apps, but it is best to trust the leaders as they won't disappear overnight and are also pretty secure to install on your devices.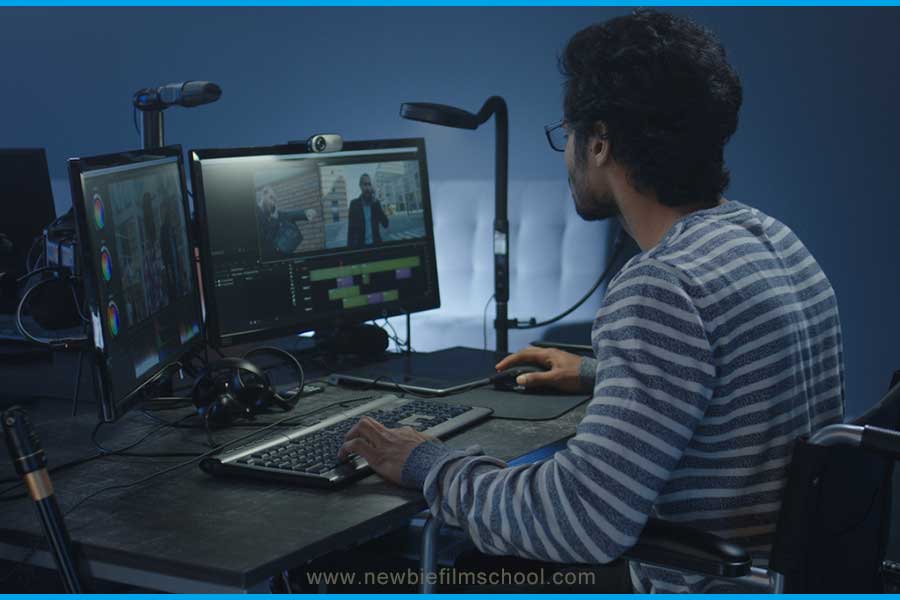 6 Free YouTube Editing Software/ App For Beginners
If you are starting and want to become a vlogger or YouTuber, you can easily use free youtube editing software. The free youtube editing software is available for both PC & Mac. These are pretty user-friendly beginner editing apps.
1. Youtube Video Editor:
Youtube video editor provides various features to create your videos. You can choose the themes and add music of your choice or add subtitles while recording your video.
YouTube Video Editor provides various features like adding pictures, videos, and text within the video. Also, you can add background music & effects while recording or post-recording your video with this software.
Moreover, you can edit videos in HD quality and share them on social sites like Facebook, Twitter, or Google+.
2. iMovie: 
If you survey almost all the popular YouTubers, you will realize that many of them kicked off with the iMovie editing software. It is a simple application that includes simple features that suit newbies.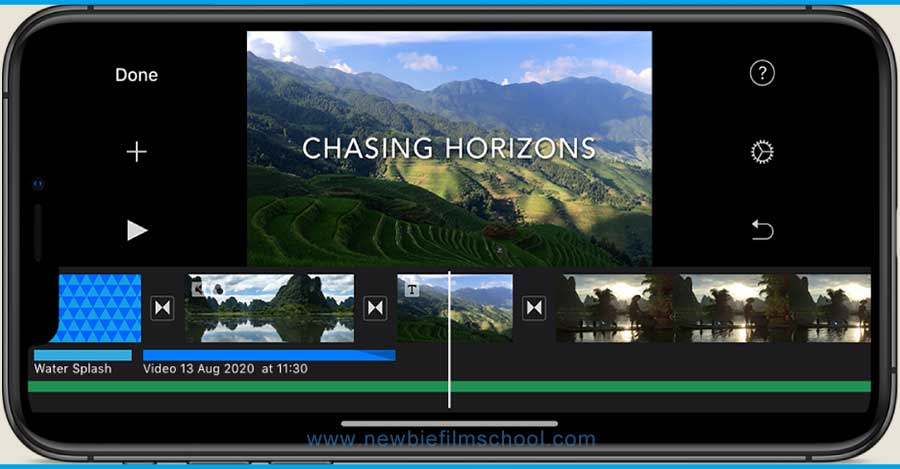 The easy-to-use interface makes it an excellent choice for people without experience in video editing. However, its main flaw is that it only works on the Apple ecosystem so that Windows users can use it. The elements only require the user to pick them and use them on various videos. 
3. Filmora Video Editor:
This software is also quite popular and mostly favors beginners. Many successful YouTubers often comment that advanced video editing may kill your content's efficiency, especially if you can use the features available.
However, with the Filmora Video editor, things are less advanced but powerful. Besides, many experts often mention that the first choice for beginners is the Filmora video editor. The main reason is that the software has multiple free resources and includes a user-friendly interface. 
Thanks to the online store, you can use the software to process massive data and add new effects. Besides, the Filmora software is comfortable, making it easy to use for all despite their skill levels.
4. Final Cut Pro: 
This app is another option that only favors people who work under the Apple ecosystem. It is the top subscription-free video editor that YouTubers use.
The features available are all well laid out on the menu so that you can know where to go. As a result, it tends to favor beginners who have no idea about video editing. Also, the platform is user-friendly. Note that to access this software, you need a one-time subscription of $299. 
5. Adobe Premiere Rush: 
( We didn't include it in the earlier segment though it is also prevalent, Premiere Pro and Elements already mentioned Rush's upscaled versions there.)
With Adobe Premiere Rush, you can create and edit your videos in HD quality. Adobe Premiere Rush provides a wide range of video and audio editing features like video mixing, audio effects, transitions, color correction settings, text overlays, etc.
It is software that favors newbies and includes all the functions that accommodate your creativity. Note that the application works on both smartphones and computers.
6. HitFilm Express: 
This software is available for free and paid options depending on a YouTuber's needs. Unfortunately, the free model doesn't include all the features available, but it has a considerable share of features that you can comfortably work with and create amazing videos.
You can access special features using the $20 pack. However, it requires a computer with at least 16 GB of RAM.
Conclusion
If you are a beginner, you can use free youtube editing software or use iMovie to edit your videos. However, if you have the budget and want to take your editing skills to the next level, then make sure to use Adobe Premiere Pro, Final Cut Pro ( paid version), or DaVinci. These are the software of choice for professionals. So, what are you waiting for? Start now!