You are a video blogger, and you have been struggling to get more views on your YouTube videos. The content that you produce is impressive, but the views are not coming. What is the right step to take? 
To get views, you need to know that how viewers are going to find your video. If you want to make your videos popular, you have to use the suitable channel sharing method.
Which Is The Best Way For Getting YouTube Views? 
YouTube has become the second most popular platform after Google in the search engines. It is also a social media platform that produces a good amount of traffic each month. 
Creating and marketing YouTube videos are two different things. Visibility is a huge factor in getting YouTube Views. No matter how much great content you put on YouTube, the reach is often less without a good visibility and distribution strategy.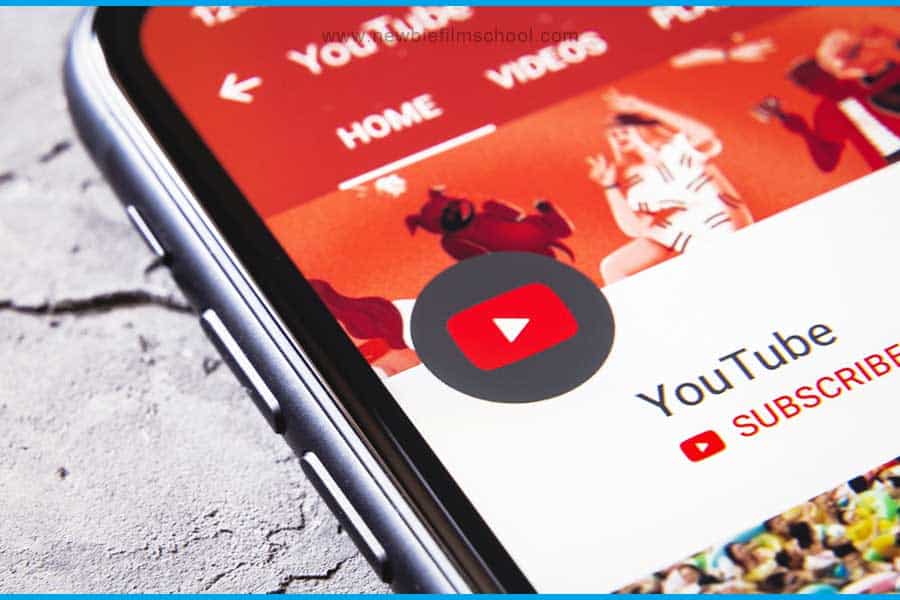 You may reach people with consistency, but the right strategy will take you to the destination in less time. Thinking what is the process to get more views? Well, no strategy will guarantee you or anyone definite success. But, there are ways to get new viewers and drive traffic. Apart from seeking views from the YouTube universe, it would help if you looked outside the domain of YouTube to grab more eyeballs for your videos. That comes by sharing your video on various platforms. 
But where can you share my YouTube videos for free? What are the best platforms to share YouTube Videos? Let's find out.
21 Platforms To Share Your YouTube Videos For Free 
There are numerous websites, social media bases, community forums where you can share your video. One of the problems many people face is finding a place to promote their YouTube videos for free. It can be difficult because a few platforms are out there, but each has its own set of benefits and weaknesses. Don't worry, though. I've found the best places to share your YouTube videos for free and get more views.
Facebook:
Facebook is the best bet for your video marketing. It is not just because of the audience but also due to its ease of use. Facebook has two ways to share content- Pages and Groups. Both are useful in different situations.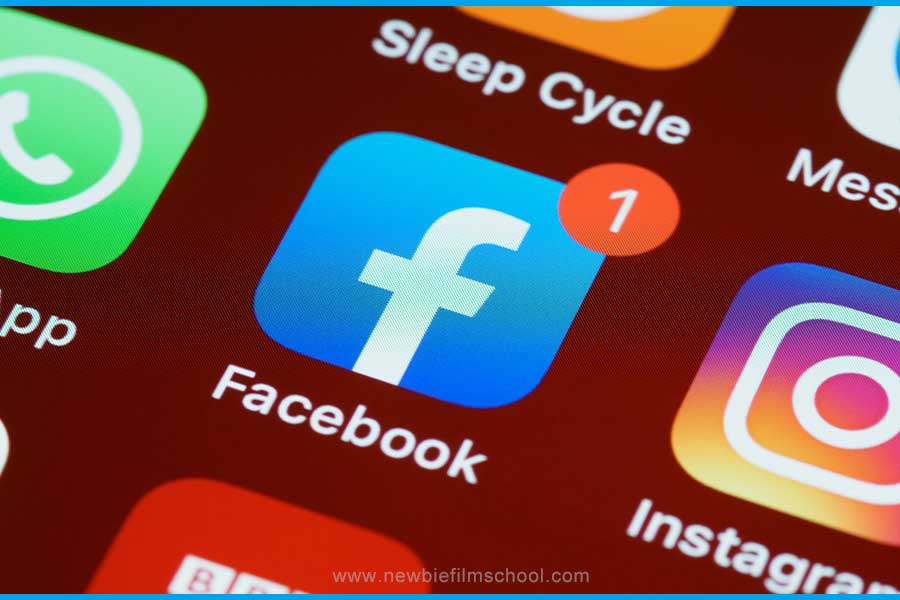 You could create a Facebook page and update it to build your channel's presence. However, you cannot send mass messages on pages. Meanwhile, groups are beneficial if you want mass messaging or conversion between members.
Twitter:
Twitter is best when it comes to social sharing. It has a massive following of both brands and users and hence provides a great platform to promote your content. Twitter has two methods of sharing your content- Direct Messages (DM) and Tweets.
Now, if you want to promote a daily routine video, you can upload a quick teaser, give a title, link, and possible hashtags (like #dailyroutine, #makeup, #quicktipsmakeup, etc.)
Instagram:
Instagram is best for visual content and it is free. But this makes it more difficult as there is no set format for your video, limiting your online reach significantly. It's a great way to target an age-specific audience (especially young) interested in a specific topic. 
Whatsapp:
Whatsapp is used almost all over the world. It's a messaging app, not a social media platform. Sharing a video on WhatsApp will be seen by everyone following you on the app, and it's free too. YouTube links appear with the video description and Thumbnail image on WhatsApp.
Reddit:
Reddit is a social forum where you can easily join your community. It has more than 500 million active users worldwide and serves as an excellent platform for promoting your video, especially for topics that relate to the audience's interests. You could post both videos and images on Reddit, and it follows the standard format for posting where you could write captions, links, etc. 
Pinterest:
Pinterest is a great tool to promote content just because it is a visual sharing platform. Currently, Pinterest's share in social media platforms is 2.15%, and it is on the rise. You can share your YouTube content on Pinterest boards for visual content. You can create a Pinterest board and share your video content there.
TikTok:
It was somewhat easy to get views and followers in TikTok. But, diverting new viewers from TikTok to the YouTube channel was a moderately difficult task. But watch the hack to share your video below:
Telegram:
Telegram is free, and it's easy to use. It has a fair share of users worldwide, which makes it a great place to target. If your channel needs more reach and you want a boost, then Telegram could be the answer for you. There is no limit on group members for now, unlike Whatsapp.
Discord:
Discord is a worldwide community with different channels that share communication. It is very similar to Skype and Slack, both of which are used in business. You can create a channel on Discord and share your content there. It does not have much competition so far with other social media platforms in terms of users and followers.
LinkedIn:
LinkedIn is more of a professional social media platform. It has a considerable following among professionals as it can help them stay informed and connect with others in the industry. You can post your YouTube videos on LinkedIn, and they will reach the people connected to you.
Quora:
Quora is a question-and-answer website where people share and answer questions according to their interests and expertise. You can share your YouTube videos on Quora by posting links, videos, and images. If you want to promote your video on Quora, be sure to ask a question in the form of an answer for the video topic.
Tumblr:
Tumblr is best for sharing videos and photos related to social media platforms like Facebook, Twitter, Instagram, etc. It has two ways to share- Dashboard and blog posts. Tumblr also allows you to have a "ask me" link on your page. Any follower who has some query can ask you directly, and you can make a video on it or avail him the link. It not only builds a creator viewer relationship but builds trust too. 
Zoom:
Zoom is a widespread audio and video call platform, making it easier to communicate with the viewers. You can share different types of content on Zoom, including various types of YouTube videos. Zoom has many users worldwide; therefore, it is a great place to promote your channel.
Google+: 
It's a great place to share your video content on all social media websites. It has good engagement, and with the embeddable code, you could publish it on your blog, social media, etc. Also, it is the best place for videos to build a strong following on other platforms like Youtube and Twitter.
Flickr:
Flickr is a photo-sharing website where you can find photos from all over the world. It has a worldwide user base, and you can share your YouTube video by commenting on the pictures in your stream.
Dailymotion: 
Dailymotion is a video-sharing website with content from all over the world. It has videos in English, French, German, and Spanish. YouTube links appear with the video description and Thumbnail image on Dailymotion.
Slideshare:
Slideshare is a platform for sharing presentations and business case studies. If you want to share your video on Slideshare, be sure to mention the title in the body of the text or post. Check how to insert your YouTube Video in SlideShare Presentation in the video below 
Digg: 
Digg is a news aggregator site, which means that it uses algorithms to determine which stories will appear on the front page. You can share your video on Digg and get more likes and comments by following the in-depth Digg guidelines.
Imgur:
Imgur was created to be the common ground where people from all around the world could share images. It's a platform for sharing different types of content, and there is a lot of potential due to its neutral platform.
Blogs:
Blog traffic is a serious asset for any business because it has the potential to create a following. And, it's more personal than social media and is a great place to start promoting your channel.
Connect with the bloggers / Influencers with your content and request them to post your link in their blogs or create a blog along with your YouTube channel.
Wimp: 
Wimp is an online platform for videos, where you can upload any video. The popularity of Wimp in the US is still not high, but it could get there soon if you start sharing your content now. Also, Wimp has a moderate user base, and it is another excellent place to promote your videos.
Final Thoughts:
In the above list, you'll notice that a few video-sharing Platforms have more users than the others. However, they are still good quality social media websites to promote your content. You can choose your favorite among these and start posting your videos there to promote your channel for free. Always try to post a video that will engage the viewers and share a lot of information with them.