You may think that the internet is a free place, but in reality, your video will be blocked due to uncensored content on YouTube. But don't worry, since there are a lot of alternative video hosting sites out there that don't have any censorship on their videos. In this article, we're going to tell you all about them.
Censorship on YouTube:
Why Youtube censors its videos, and why it's a problem for creators?
Although YouTube is among the best video-sharing social media platforms globally, it is difficult for politically charged content creators. Despite its nominal stance of neutrality, the company has a history of demonetizing or removing videos that don't fit its terms and conditions, even if the content does nothing outside of criticism mainstream positions.
For this reason (and many others), some creators have begun looking for alternatives to YouTube.
Also, many videos are censored in the first place without any explanation. Some of these videos, like the one about racism (a white man calling the police on a black man) and another with sound recording of police brutality (revealing that most shootings where police kill civilians have no shooter), are entirely removed. If you search for these videos, they will be hidden from view by YouTube—even if you have previously watched them.
And, here are circumstances where you can't access some videos since they are not available in your country.
Youtubers also struggle with the account's freezing, views' freezing, dislike options, and many more issues. However, It would be unfair to say YouTube isn't a great platform since it has its advantages which, if maximized, you are confident of excellent results. For years, YouTube has dominated video-sharing, but people are open to new ideas as technology evolves. 
YouTube Alternatives With No Censorship
Currently, there are a few YouTube alternatives with no censorship that you can try out as a content creator.
There are many alternatives available, but the no censorship feature is hard to fulfill since almost all the video-sharing platforms available have rules that people must follow. However, there are some platforms available with no censorship. They include: 
This video-sharing platform is among the best sites you can visit. It is user-friendly; hence you can comfortably analyze the forum after you see it. Itemfix offers you a place to post videos on various sectors such as news, politics, geography, and others sectors.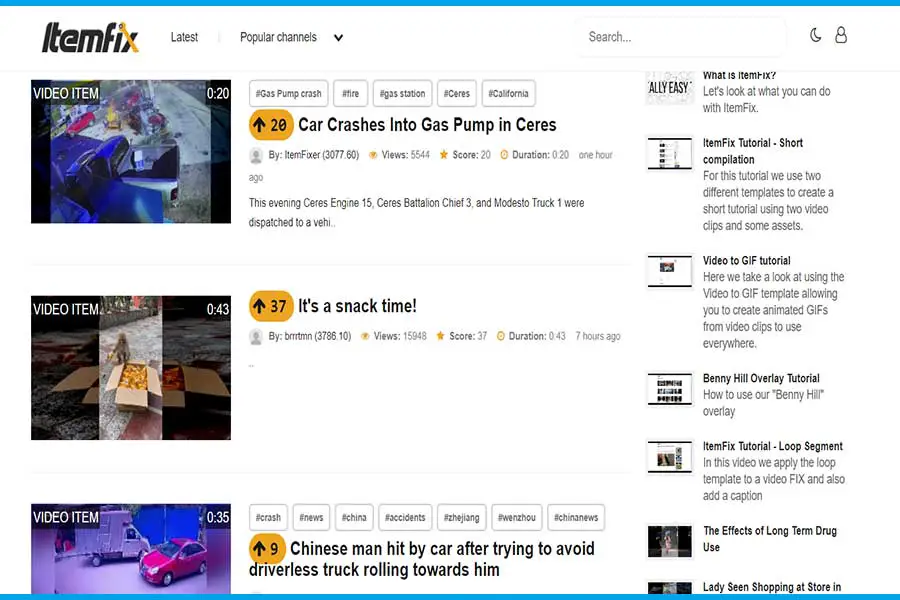 Recently, this social media platform replaced Liveleak, a video-sharing platform that dissolved in 2021. However, note that most of the videos on this site tend to focus more on factual details such as news, politics, accidents, etc. 
You can give Itemfix a trial today and experience a world of reality. Also, it is an excellent option for adventurers' minds who love to learn more about all the happenings globally. 
DTube is a blockchain-based video platform that is free from advertisement. Like YouTube, you can upload or watch videos from the site. The site has no censorship; hence you can post all kinds of videos. 
However, there is a condition that you must meet; the footage must please the viewers. DTube allows viewers to upvote or downvote for videos and suggest if they don't like a video. Over the years, people have raised concerns on the matter as people criticize using viewers to judge content.
Imagine a place where you can exercise free speech? This thought must feel pleasant to most of us, and that is where the non-censored YouTube alternatives come to the rescue. It is a place where people have a chance to express their true thought on specific issues.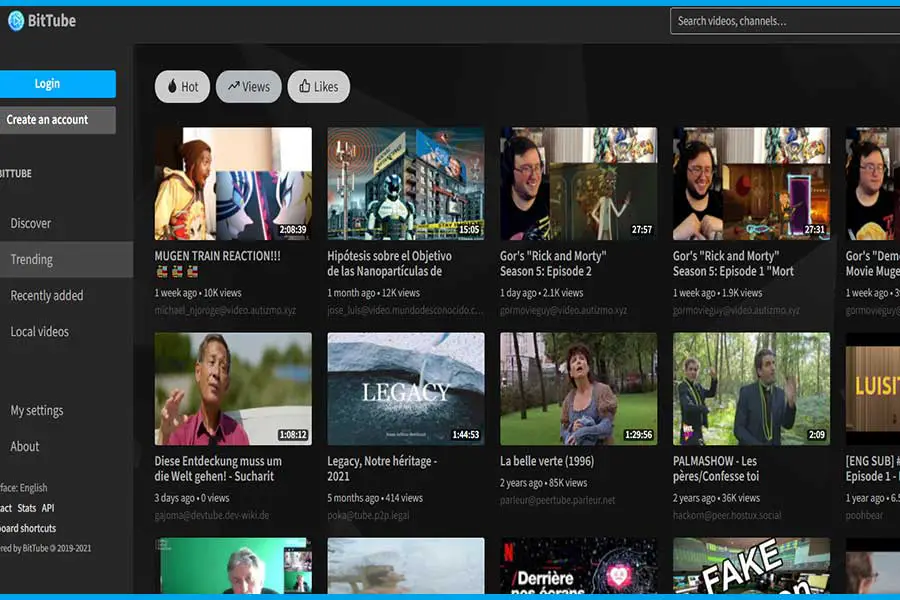 BitTube is a video-sharing social media platform with the no-censorship option. It is a decentralized and peer-to-peer platform that uses blockchain technology. It still has rules that solve copyright issues. Note that many people in this sector claim that it is the next big deal after Netflix.
Most of the YouTube alternatives you will often come across keep the traditional regulatory framework where experts analyze each content and block it from the viewers if it is unsatisfying. However, 
Badmirror is among the few video-sharing websites where you can upload videos for the world to see. It features no-censorship features; hence users have the free speech option. 
Generally, there are many YouTube alternatives available. However, options with the no-censorship feature are hard to come by since society tends to use a regulatory framework to limit what people can say or do. The list above explains some of the few no-censorship video-sharing platforms' options available.
Who Is Youtube's Biggest Competitor?
There are many options available hence we often come across the question of YouTube's biggest competitor. Many platforms have risen with time, but one of them seems to stand out like Vimeo. 
Vimeo is the biggest YouTube competitor. Like YouTube, it is a platform where you can upload videos and watch videos. The video-sharing website is becoming popular with professionals since they use it to share content. Its main advantage is that it isn't ad-driven; hence you don't have to watch many ads as you watch videos. 
The features available are appealing, especially to creative content creators. Additionally, you can make changes to your videos even after applying.
Conservative Alternatives To Youtube
YouTube's most prominent competitor tends to focus less on advertisements than YouTube, hence a safe place to watch some of your best videos. Also, its popularity is increasing as people embrace new video-sharing options.
Dailymotion is among the top competitors of YouTube, with millions of viewers. Note that its popularity is thanks to the high-quality video quality. However, its main con is that videos can't be longer than twenty minutes.
This video-sharing platform has a live broadcast feature making it the best option for gamers. Also, you can record your game when using this platform.
Vevo is the best place for music lovers. Why is that? It has well-dominated high-quality music video uploads, especially from Universal Music Group and Sony Music Entertainment.
It is the best place for comedy fans since it focuses on short funny videos. Note that the videos on Metacafe can't be longer than ninety seconds. 
Conclusion:
YouTube is no secret the most popular video-sharing platform globally. However, with time and technological innovations, we have seen other platforms rise, and people embrace these new ideas. This article focuses on YouTube alternatives in the no-censorship sector or the conservative industry that follows the traditional regulatory framework. Also, we explain the biggest YouTube competitor and some of the facts that make it stand out among other options.